Ashley Park Couldn't Believe 'Emily in Paris' Got the Rights to BTS's "Dynamite"
Is Mindy really singing in 'Emily in Paris'? Is actress Ashley Park as talented as the BTS and Celine Dion-singing character she plays? Details inside.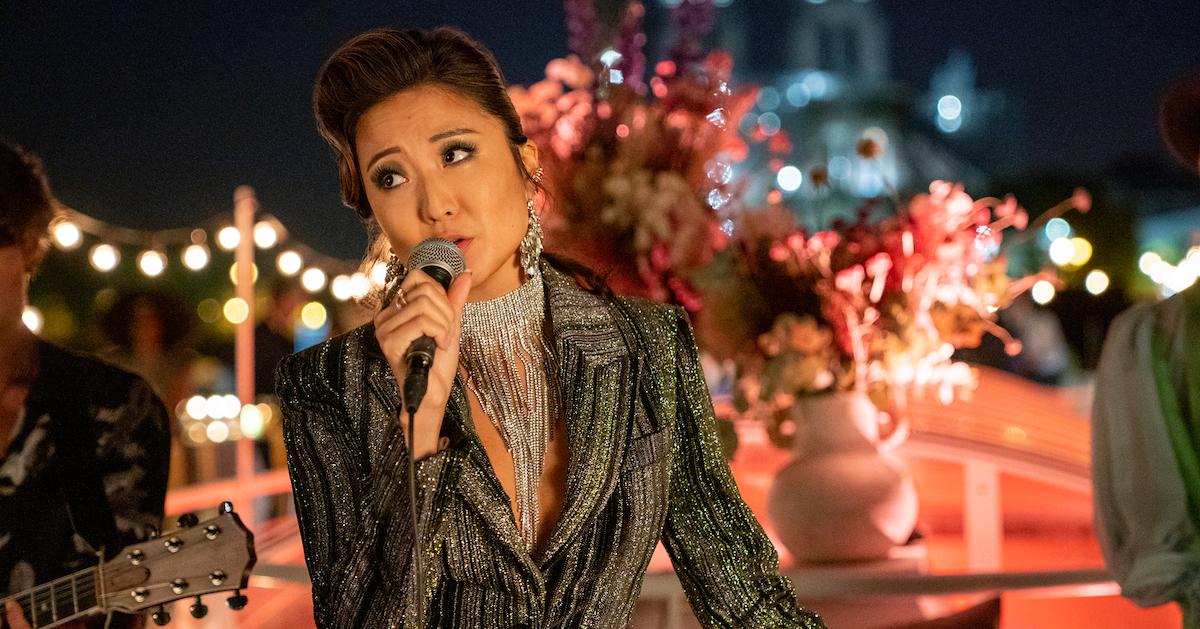 Emily's (Lily Collins) roommate BFF in Netflix's Emily in Paris, Mindy Chen (Ashley Park), was introduced to fans as an heiress-turned-nanny and a bubbly guide to the protagonist and her Parisian mishaps in Season 1. But in Season 2, Mindy is getting her time in the spotlight.
Article continues below advertisement
As fans get to see more of Mindy's world, many are curious to learn whether the actress who plays her is actually the one singing the on-screen bops, like BTS's "Dynamite," which viewers get to hear in Episode 1.
So, is Mindy really singing in Emily in Paris? Put another way, is actress Ashley as gifted of a singer as the character she plays? Keep reading to get your answer.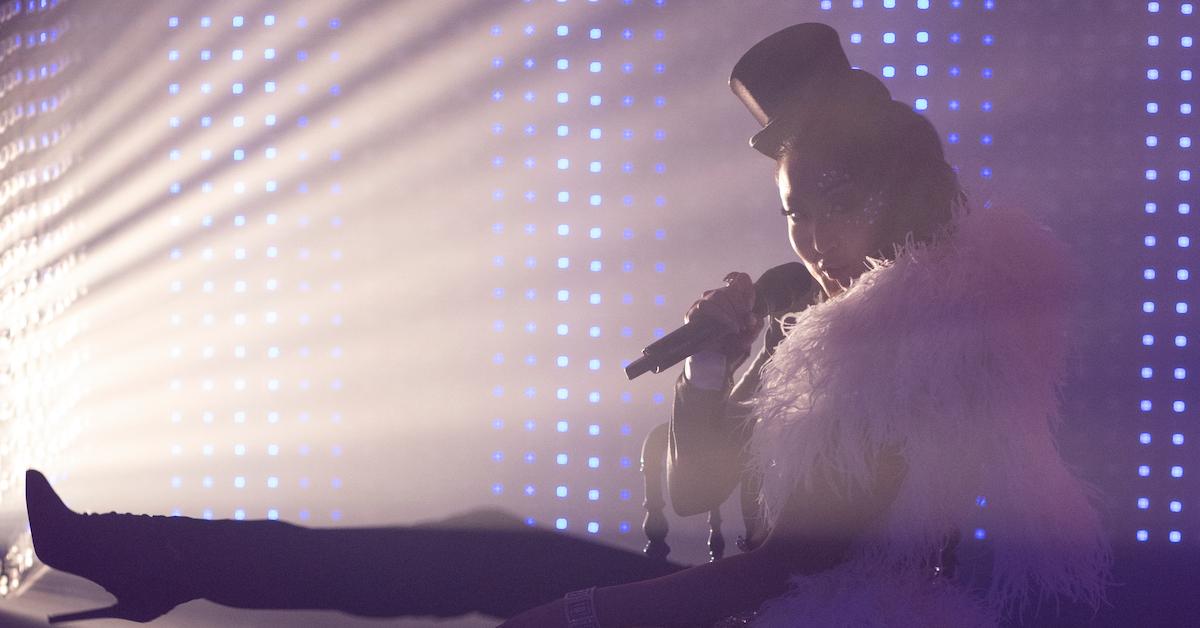 Article continues below advertisement
Is Mindy really singing in 'Emily in Paris'?
In Season 1, Mindy reveals that the reason she's a nanny is that she's running away from her life after bombing on a Chinese talent show that has left her afraid to sing again. We watch her sing Sia's "Chandelier" and Edith Piaf's "La Vie en Rose" in the series' freshman season. As the finale approaches, Mindy lands a job as an emcee at a drag bar, which gets her fired from her nannying gig. As a result, she starts living with Emily.
By Season 2, Episode 1, audiences get to see her perform BTS's hit "Dynamite," and as the rest of the season unfolds, viewers get to watch her sing more songs, including an old Broadway standard, and even a Celine Dion cover.
Article continues below advertisement
As it turns out, actress Ashley Park sings all of the songs you see on Emily in Paris. And while she didn't write the original song Mindy and her love interest write together on the series, the actress enlisted a friend to lend a helping hand and ensure that "the song really is a story piece," she told Vogue.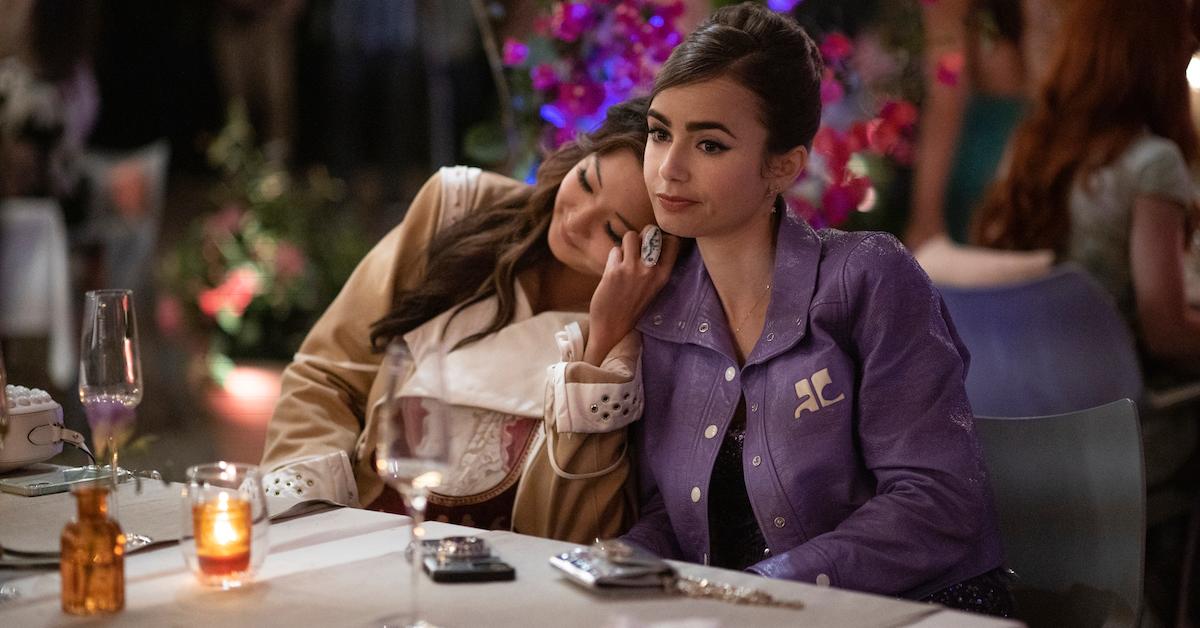 Article continues below advertisement
As Ashley revealed to Vanity Fair, "I've sung my whole life and performed in so many musicals." She was even nominated for a Tony Award for her performance as Gretchen Wieners in Broadway's Mean Girls.
In fact, Ashley's musical talents even informed the way that Mindy's character was written, according to Vulture. Creator Darren Star had seen her in Mean Girls and asked Ashley whether she would mind singing in the role of Mindy. "We talked about how we would want it to be story-driven and not just singing for the singing," she explained.
But weaving her singing abilities into Emily in Paris turned out to be an exciting opportunity for Ashley, especially in Season 2. "The music was that it was my wishlist of genres," she told Vogue.
Article continues below advertisement
"I was like, 'We're global. I would love to do a K-pop song.' And I couldn't believe we got the rights to 'Dynamite' by BTS. My favorite thing to do is interpret songs that are well-known and make them my own," she continued. "I was like, 'I love Celine Dion more than anything,' and they let me sing a Celine Dion song and an old Broadway standard, 'Diamonds Are a Girl's Best Friend.' It was so fun to do a variety of songs because I had no idea that when I was cast that Mindy would even sing."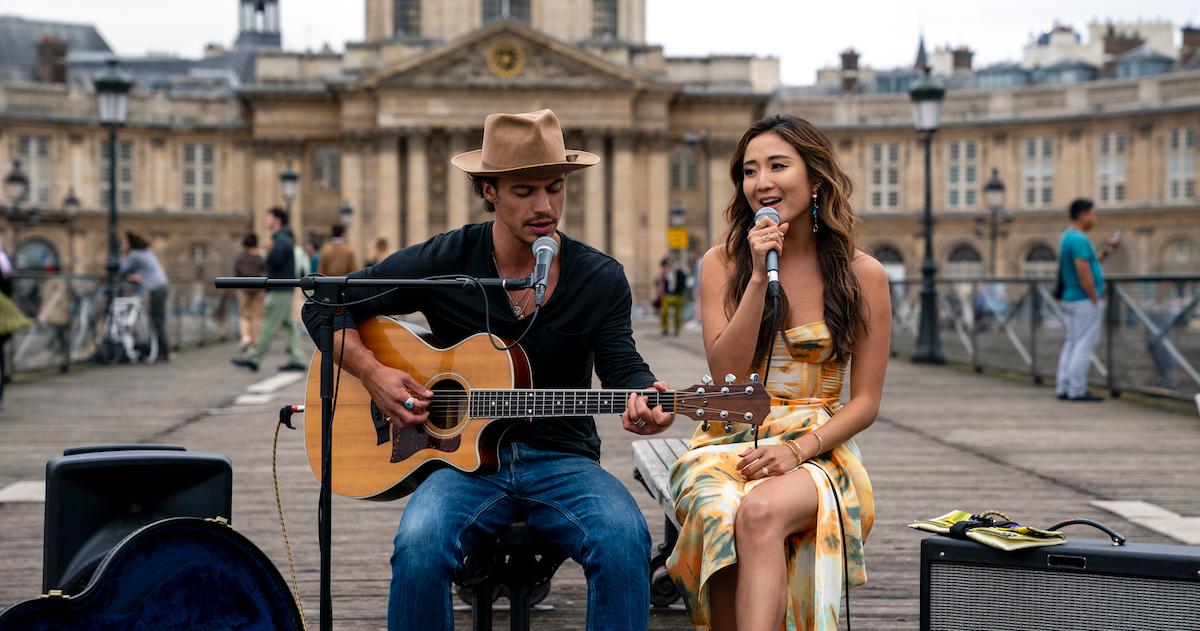 Article continues below advertisement
As for the original song we see Mindy and her love interest start but never finish, that was written with the help of Ashley's real-life friend, Grammy Award winner Freddy Wexler, who also wrote Justin Bieber and Ariana Grande's "Stuck With You."
The Emily in Paris song, called "Mon Soleil," which means "My Sun," is what Ashley describes as "Stevie Wonder vibes, but French, romantic, and very pop." It might even be released as a standalone single. It had been Darren's idea to incorporate an original song into Season 2, and even though Ashley candidly told him, "Great. I don't write music though," the season is so much better for the inclusion of the original track.
Season 2 of Emily in Paris is now streaming on Netflix.