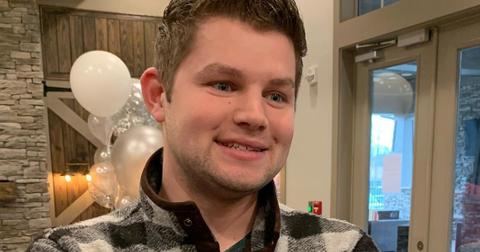 Nathan Bates Is Still Living That Fundie Bachelor Life
By Chrissy Bobic

Jul. 24 2020, Published 11:56 a.m. ET
Once upon a time, the Duggars introduced the world to their good friends, the Bates family, who went on to have their own reality TV show, Bringing Up Bates, on UPtv and several seasons later, the Bates kids are courting, getting married, and having babies on par with the Duggars' weddings and new additions.
One of the 19 Bates kids, Nathan Bates, will be 27 in 2020 and by the standards set in their religious and social circles, it's relatively old to not be starting a family yet.
Article continues below advertisement
But is Nathan Bates even married yet? It could be said that John-David Duggar waited until close to his 30th birthday and Jana Duggar isn't even married or courting yet, so if Nathan isn't married, it's totally fine. But some fans who have followed the Bates family as closely as others follow the Duggars might be wondering about his relationship status as it currently stands.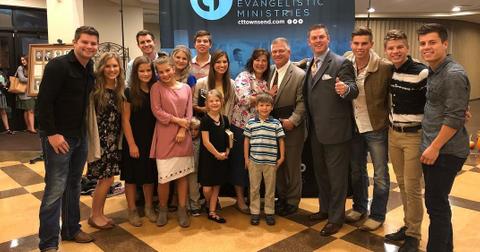 Article continues below advertisement
So, is Nathan Bates married?
In 2016, Nathan started courting, or dating, a girl by the name of Ashley Salyer. Typically, in their family, when someone begins courting another person, it is with the intent of marriage and very rarely do courtships not work out. Unfortunately for Nathan and Ashley, however, that's exactly what happened.
Viewers watched their relationship struggles on Bringing Up Bates and it was revealed in the show that the pair decided to end their courtship amidst issues they couldn't quite get past. They explained it as being unsure that God wanted them to be married. Since then, Nathan hasn't been officially linked to any other women or in any known courtships. So for now, he's a Bates bachelor.
Article continues below advertisement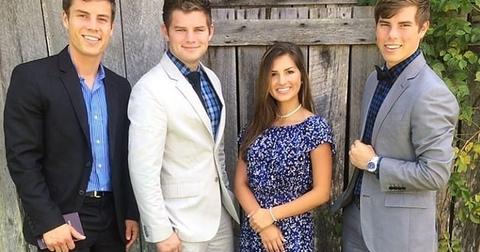 There were rumors about Nathan Bates and Jana Duggar dating.
Still, over the years, there have been rumors linking Jana, who is also notorious for remaining single despite being older than all of her sisters who have been married and had kids already, to Nathan. Jana is close to the Bates family in general and, when she has been seen mingling with the family, fans have jumped to the conclusion that she must be dating one of them, namely Nathan.
Article continues below advertisement
Rumors have also swirled on and off about Lawson Bates, Nathan's older brother, dating Jana. But, like the rumors regarding Jana and Nathan, the ones that place her as Lawson's bride-to-be also appear to be false. Obviously merging the Bates and Duggar families would be a match made in reality TV heaven. For now, however, they remain their own separate entities.
Article continues below advertisement
Nathan Bates has a few jobs outside of 'Bringing Up Bates.'
Even though Nathan isn't married yet, he is still featured on Bringing Up Bates and he has a number of jobs to keep him busy while he waits for Miss Right. He has gone on numerous mission trips over the years as an emergency medical responder, helping those in need in Guatemala and the Philippines. He is also a flight instructor, which shouldn't be a huge surprise as that seems to be a *thing* in the Duggar family too.
Despite having one courtship, Nathan doesn't seem to be seeing anyone else romantically at the moment. And, as it stands, he is one of the oldest Bates kids left who has yet to get married. But never say never, because getting married and popping out babies is a way of life for people who run in the circles of the Duggar and Bates families.
Watch Bringing Up Bates on Thursdays at 9 p.m. ET on UPtv.