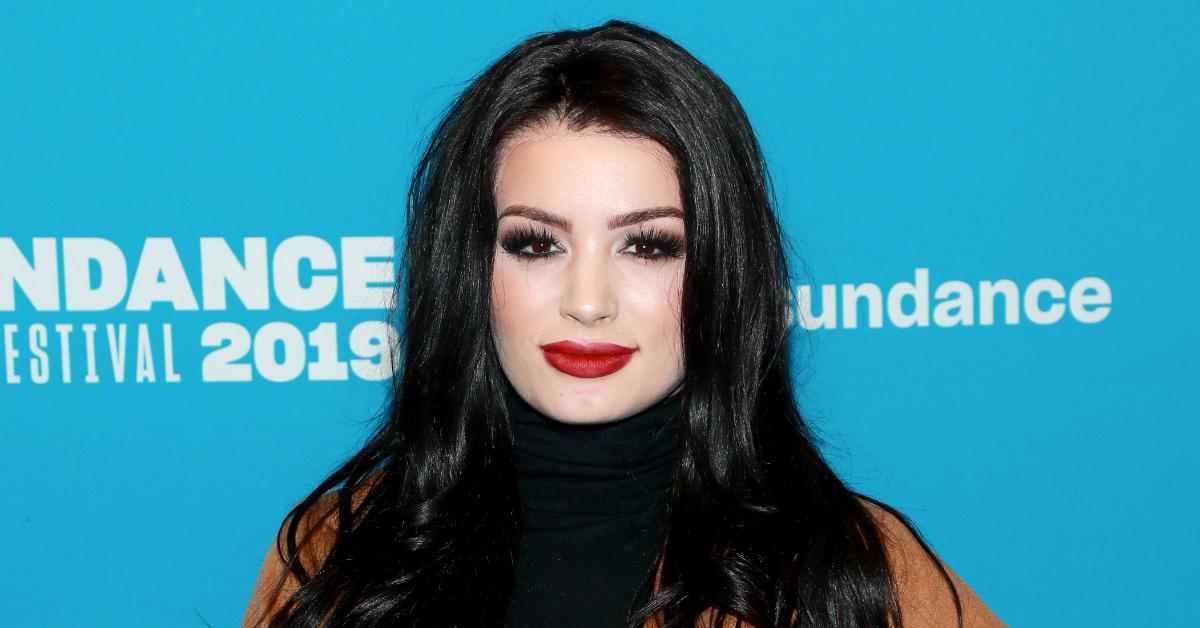 Saraya, Formerly Known as Paige in WWE, Officially Made Her Debut in AEW
In June 2022, professional wrestler Paige announced her departure from WWE. Nearly three months later, the two-time Divas champion made her debut for AEW at Grand Slam under the ring name Saraya. As expected, the 30-year-old England native walked out to a roaring crowd at Arthur Ashe Stadium in Queens, N.Y.
Article continues below advertisement
She arrived shortly after former WWE superstar Toni Storm successfully retained her AEW Interim Women's World Championship and saved the current champion and Athena (fka Ember Moon in the WWE) from a post-match beatdown. Although many fans are excited to see a familiar face, we can't help but wonder if she's healthy enough for in-ring action.
So, is Paige cleared to wrestle? Let's find out!
Article continues below advertisement
Is Paige cleared to wrestle?
Paige went on a hiatus due to an injury in 2016, undergoing neck surgery that October. By September 2017, she was medically cleared to return to in-ring competition. However, Paige sustained an impact injury to the neck during a house show on Dec. 27, 2017. Although she continued to appear on WWE's television shows, Paige officially retired in April 2018.
Following her retirement, the former NXT Women's Champion held various titles in WWE, including the general manager of SmackDown and the manager of the tag team made up of Asuka and Kairi Sane. Eventually, Paige (now known as Saraya) departed the wildly popular promotion in favor of its main competition, AEW.
It hasn't been confirmed if she will wrestle, but many speculate she will be an active in-ring performer.
Article continues below advertisement
On June 14, 2022, sports journalist Dave Meltzer made an appearance on Wrestling Observer Radio and discussed how easy it'd be for the 2014 Diva of the Year to get cleared once she's out of WWE.
"She has to get cleared, I don't know what the situation is. I know that when Edge came back she got really excited because his situation was very similar to hers ... he was never supposed to wrestle again and came back," Dave said via Screen Rant.
Article continues below advertisement
He added, "She could go anywhere she wants to go, I think. There may be some trepidations about using her in the ring. She's going to have to get cleared. Obviously, we've seen how it's not that hard to get cleared. Even with bad situations."
Paige has yet to confirm or deny if she's been cleared, but a new report from Fightful Select via WrestlingInc.com suggests she will make her much-awaited return to in-ring competition. After several sources claimed AEW and Paige had been in conversation since the summer, they added that she "has stated that she's not opposed to wrestling, but it has to be the right situation."
Article continues below advertisement
If she does return to the ring, this will be huge for the AEW women's division. The fans are already rallying behind her, with one tweeting that "she can do a lot for this division," adding that AEW desperately needs her. On the other hand, other fans are hoping that Paige is actually cleared because they are worried she might get injured again.