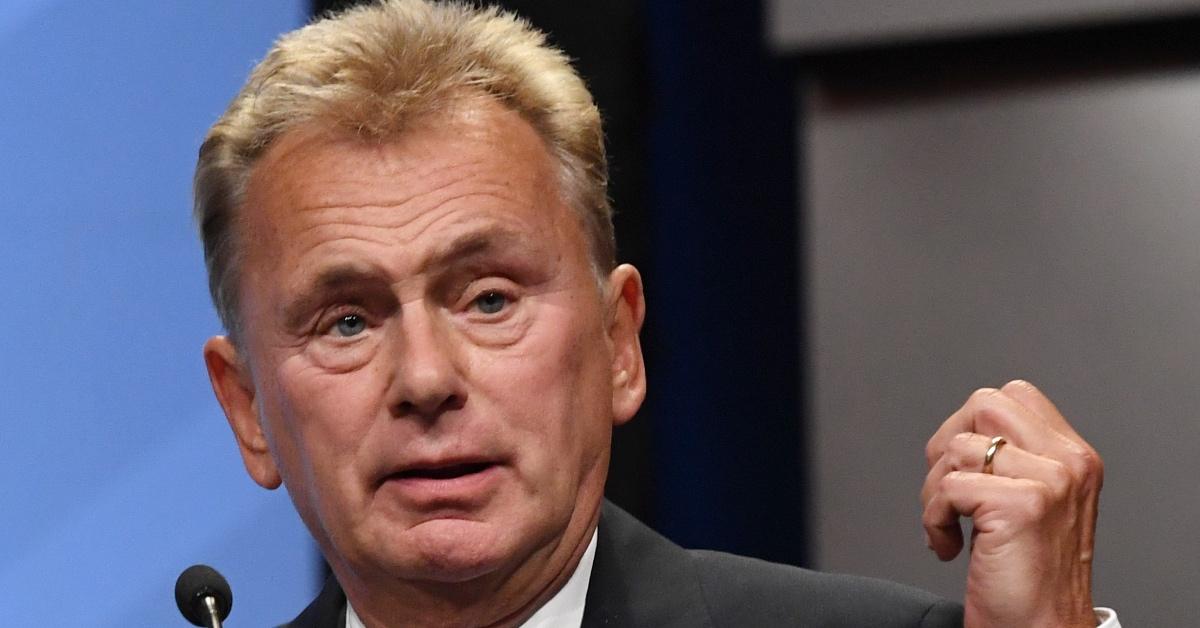 'Wheel of Fortune' Host Pat Sajak Has Had Some Odd Moments — What's Going On?
Is Pat Sajak OK? The 'Wheel of Fortune' host has had some odd moments on the show recently, leading up to his seemingly tackling a contestant.
Few game show hosts around today have the legacy and tenure that Pat Sajak and Vanna White have on Wheel of Fortune. After more than 40 years of hosting America's favorite puzzle-solving, wheel-spinning game, the two of them are practically synonymous with the show's name. Not even the hosts themselves can imagine the show without them, with Vanna having admitted to Entertainment Weekly that "it would be weird to have someone else turn my letters."
Article continues below advertisement
But 40 years of hosting the same show could take a toll on anyone. By now, Pat Sajak is 76 years old, meaning that he's hosted the show for the majority of his entire life. In fact, the only time he's ever taken a break was when he was recovering from surgery in 2019. During that time, Vanna took over his hosting duties.
Lately, though, he's had some odd moments on the show. Many are now wondering, is Pat Sajak OK?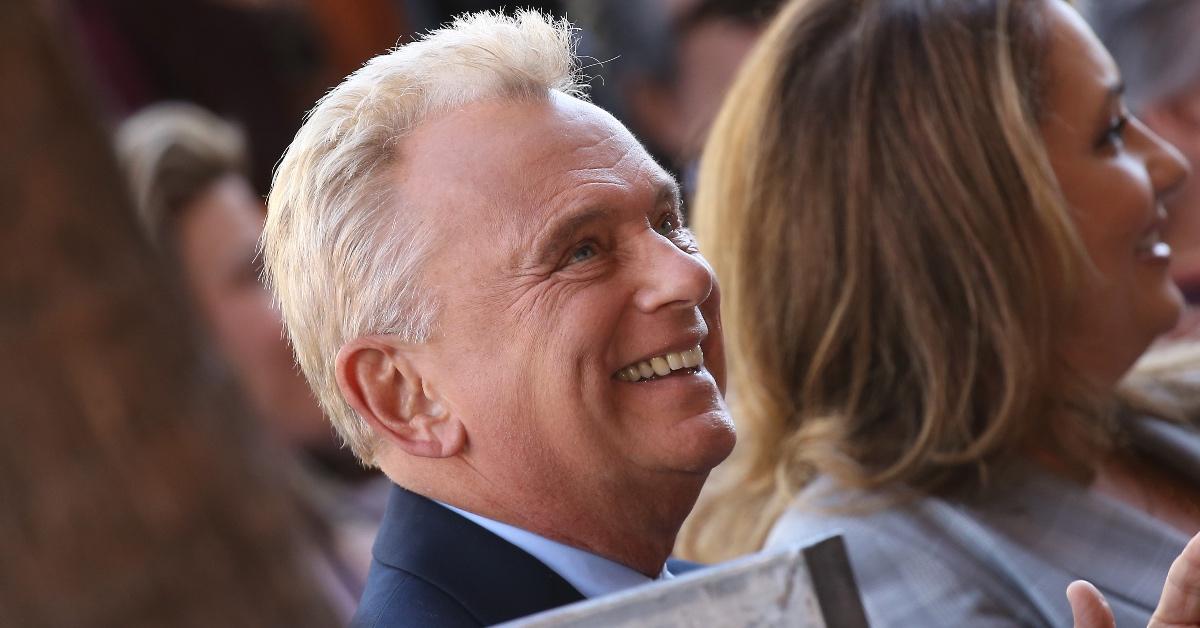 Article continues below advertisement
Is Pat Sajak OK? The 'Wheel of Fortune' host faces has had some awkward episodes.
Though Wheel of Fortune has gone through several hosts in its earliest years, Pat Sajak (along with Vanna White) has been the de facto personality behind the popular game for decades. After several format adjustments and network changes, it landed on its familiar home on ABC in 1983, with Pat and Vanna running the whole thing.
But doing any job for more than 40 years can be stressful, even when you're a game show host. Recently, people seem to suspect that the show is taking a toll on Pat.
In 2021, Pat came under fire for mocking a contestant's speech impediment. Throughout 2022, several episodes would show Pat showing off what many called "erratic behavior," such as walking off stage during an episode.
The studio is supposedly planning to respond in kind. According to a September 2022 report by OK! magazine, Wheel of Fortune executives have been gearing up to end Pat's time on the show.
Article continues below advertisement
Supposedly, his current contract runs until 2025. By then (possibly even before then), the studio is reportedly set to have a hard talk with Pat should the issues persist.
Things are even awkward behind the scenes, with OK reporting that "hardly anyone talks to him between takes. Makeup and wardrobe people do their jobs and then scram."
It may not have looked good for Pat by 2022 already, but 2023 isn't looking much better.
Article continues below advertisement
Pat Sajak seemingly tackles a contestant in a recent episode.
On the episode of Wheel that aired on March 21, 2023, contestant Fred Fletcher-Jackson — who revealed to Pat during his intro that he was a pro wrestler — played a perfect game, solving every single puzzle and winning the Bonus Round to take home $75,800.
Pat celebrated his momentous victory by ... holding Fred in a headlock?
Article continues below advertisement
For what it's worth, Pat teased to the other contestants that he might go for a body slam on Fred at one point. Fred himself even took it in stride. In a post-show interview on Instagram with Pat's daughter, Maggie, they even addressed the hold in good fun.
However, this would be followed by more incidents in which Pat would supposedly become cranky with contestants as they played the game.
Wheel of Fortune's social media accounts seemingly do their best to mitigate damage control by posting about these moments as good-natured fun. But if Pat's contract really is up for debate within the next two years, none of this will look good.
Wheel of Fortune airs every weeknight at 7:30 p.m. EST on ABC.