Queen Elizabeth II's Daughter, Princess Anne, Lives a Private Life — Is She Married?
Queen Elizabeth II's daughter, Anne, Princess Royal, has had an interesting love life. Is she married now? And will she take the queen's place?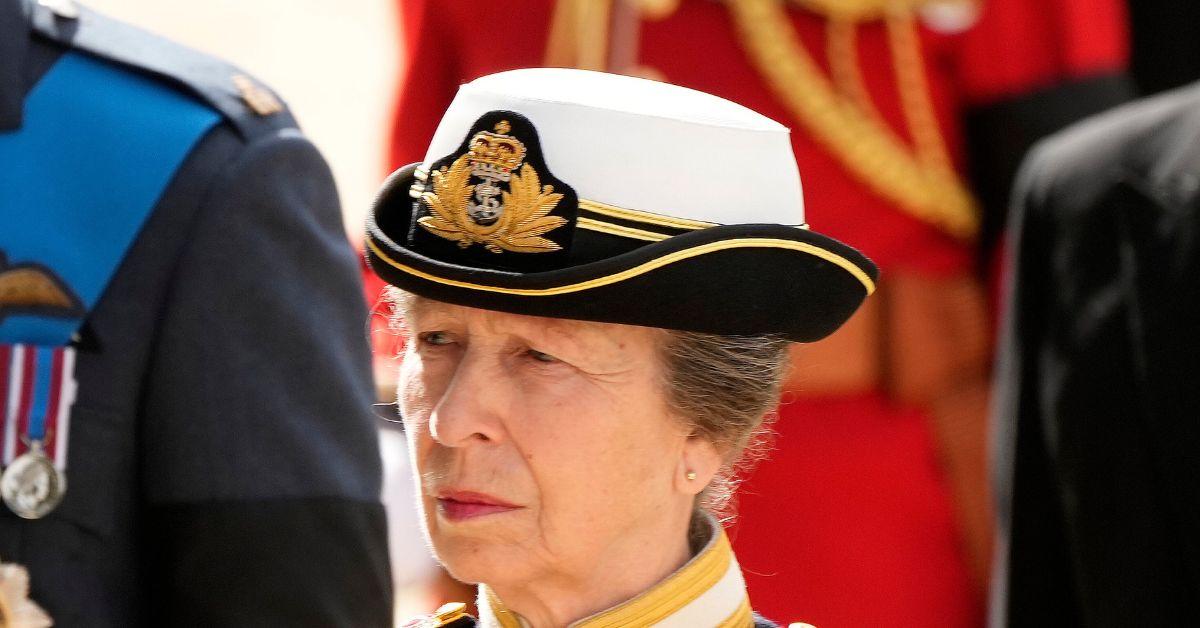 The British Royal Family is still mourning the loss of its longtime monarch and matriarch, Queen Elizabeth II. On Thursday, Sept. 8, multiple news outlets confirmed that the queen of England died at age 96 alongside her family.
Article continues below advertisement
As many followers of the royal family know, Queen Elizabeth's tribe includes her four children — King Charles, Prince Andrew, Duke of York, Prince Edward, Duke of Sussex, and her only daughter — Anne, Princess Royal.
Princess Anne was born to Queen Elizabeth and Prince Phillip on Aug. 15, 1950. As their eldest child and only daughter, Anne developed a reputation for being the family's worker bee and has long been responsible for the royal family's well-being. Throughout Elizabeth's reign, Anne shied away from the public eye. Today, she remains even more private, as many don't know if she's married or not.
Article continues below advertisement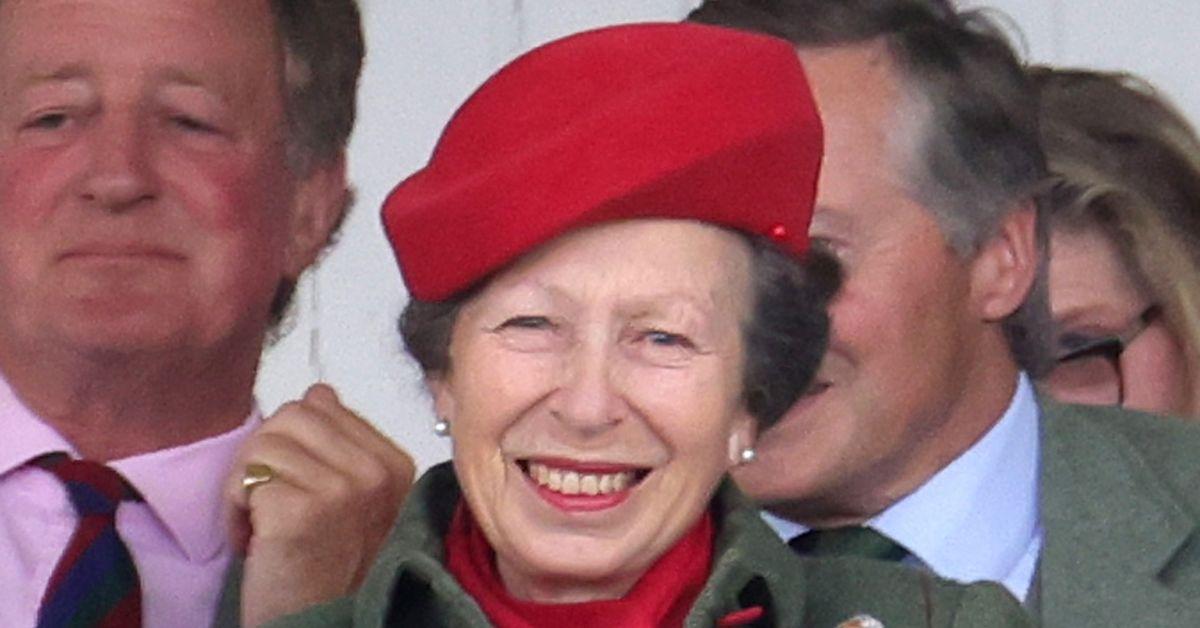 Is Princess Anne married?
While Princess Anne's personal life is less publicized than her brothers Charles or Andrew's, the royal found romance several times in her life. When Anne was in her teens and twenties, she dated multiple bachelors within the U.K.'s elite, including Olympic equestrian Richard Meade and Camilla Shand's ex-husband, Andrew Parker Bowles. Per Brides magazine, Anne and Andrew casually dated until he married Camilla in 1973.
Article continues below advertisement
After her relationship with Andrew dissolved, Anne met Captain Mark Phillips when a mutual friend introduced them during a trip to Mexico City in 1968. The pair seemingly fell for each other following their first meeting, and they began dating after that.
In May 1973, Captain Mark proposed to Anne with a dazzling sapphire ring. Then, five months later, the princess became the first of her siblings to get married with a wedding at the historic Westminster Abbey. Four years later, the couple started expanding their family and welcomed two children — Peter in 1977 and Zara in 1981.
Article continues below advertisement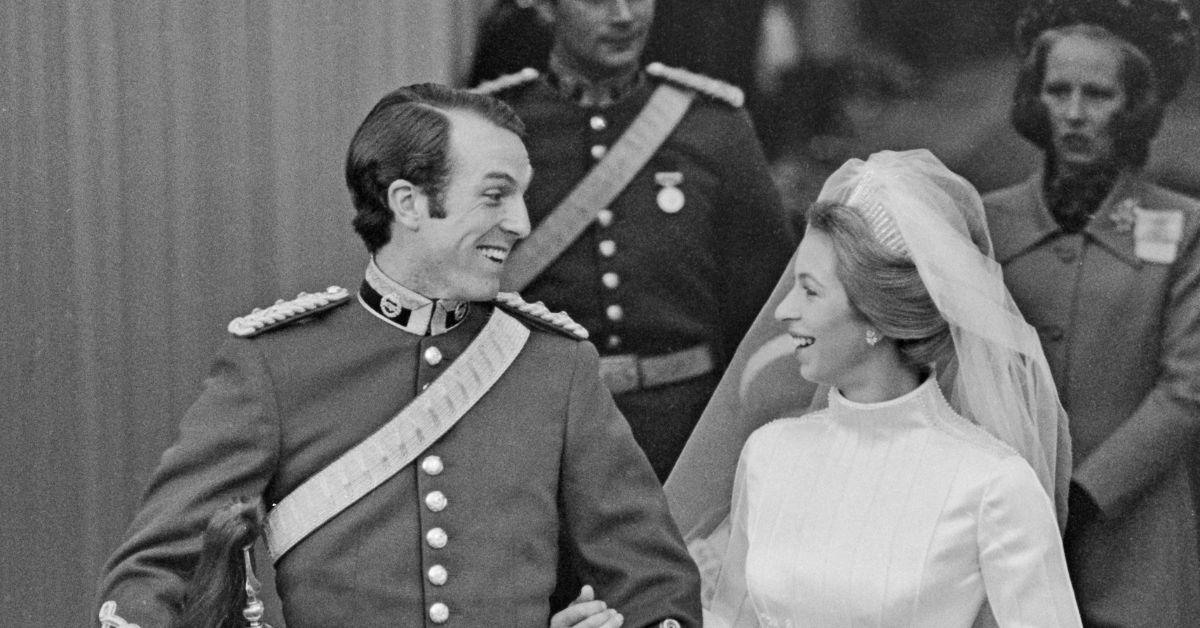 Princess Anne married her second husband after a public extramarital affair.
By the 1980s, Anne seemed to have the husband and family she desired. However, she would soon endure a public scandal regarding her and Mark's marriage. In 1989, Anne separated from Mark after discovering he had fathered another child while they were married.
Article continues below advertisement
The affair led Anne to have her own scandalous moment in 1986. Amid her marital troubles, she met another military official, Sir Timothy Laurence. Due to Anne being legally married to Mark, Timothy reportedly sent the princess "four intimate letters" that soon became public fodder.
However, once the dust settled on the scandal, Anne divorced Mark and married Timothy in a private ceremony on Dec. 12, 1992. The couple has been married ever since.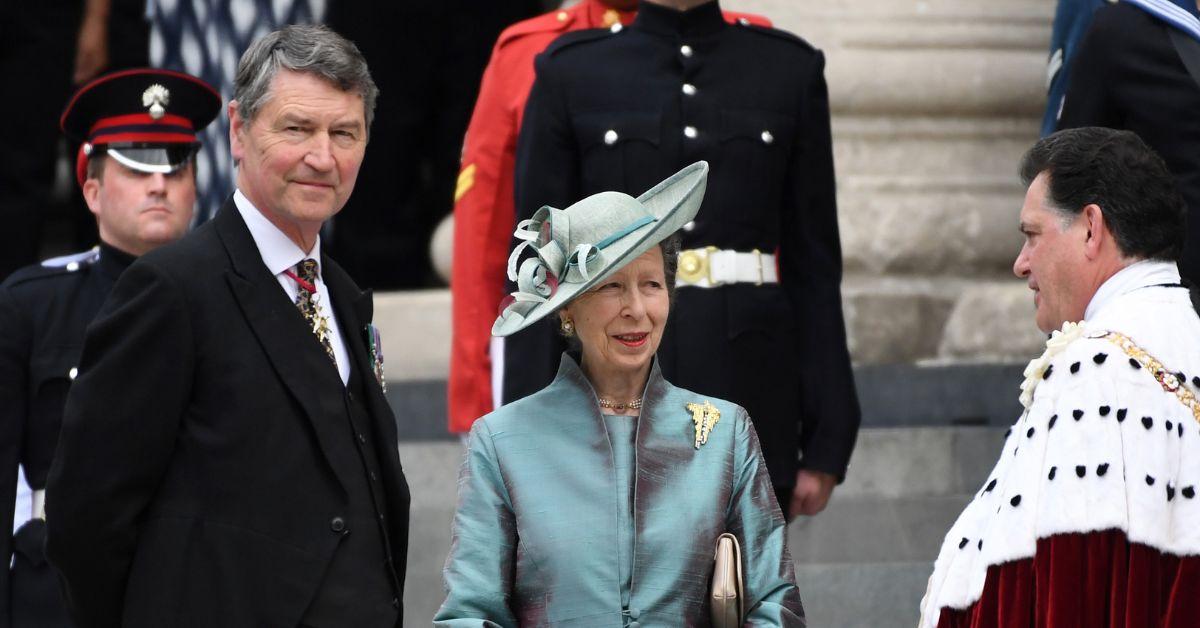 Article continues below advertisement
Is Princess Anne in line for the throne?
Despite her and Timothy facing some pitfalls in the early stages of their relationship, the pair are stronger than ever now. According to USA Today, Anne has also redeemed herself from the affair controversy by stepping up as the royal family's "workhorse." Anne has been the go-to family member for royal engagements for multiple years, earning more than her three siblings.
Queen Elizabeth also noticed Anne's work ethic and gave her the esteemed "Princess Royal" title when she turned 36. However, Anne isn't next in line for the throne. Since Queen Elizabeth's death, even though Anne is the eldest child, Charles has been named the King of England.
Article continues below advertisement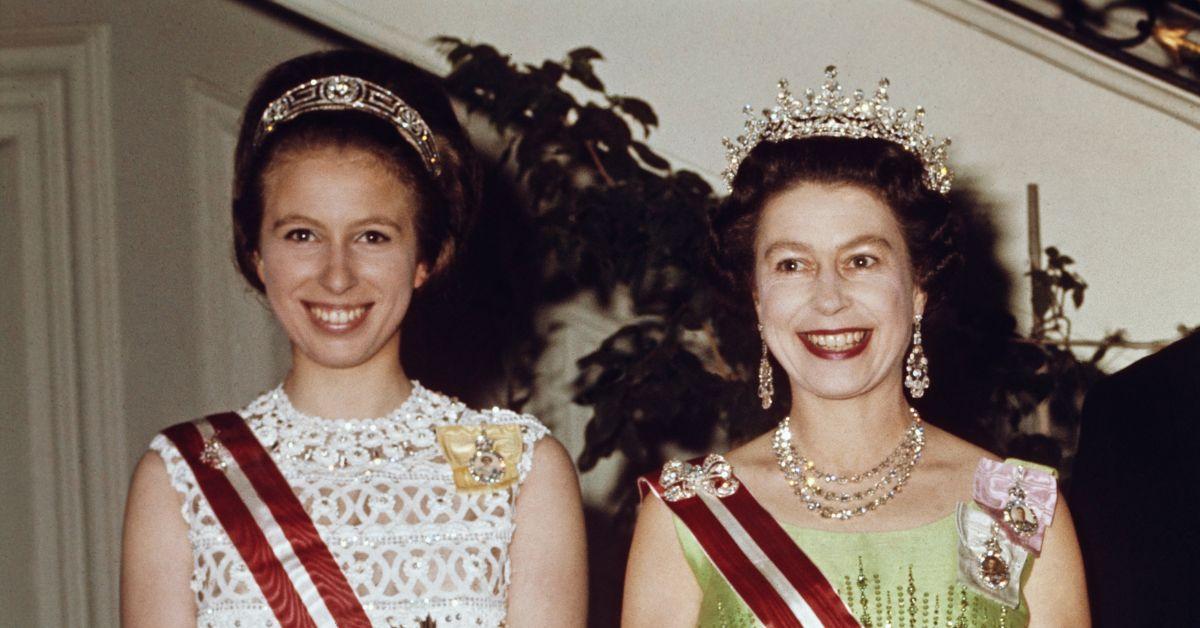 Charles received the royal title due to an older succession law that stated the line of succession focuses on the queen's children's gender rather than their birth order. The law changed in 2013, noting that the new succession will prioritize someone's birth order, not gender.
Unfortunately, since Anne was born in 1950, the royals must follow the original succession law, which places her at the 16th line of the throne.