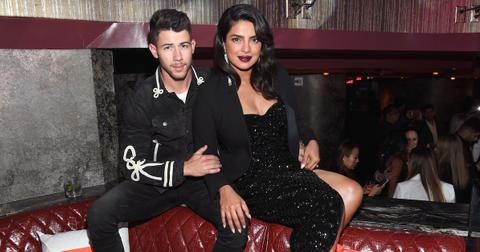 Priyanka Chopra Jonas "Really Can't Wait" to Have a Baby
By Pippa Raga

Oct. 17 2019, Published 12:00 p.m. ET
It can sometimes be hard to remember the fact that although Priyanka Chopra Jonas became a household name in the States following her tenure on ABC's Quantico, the 37-year-old actress had a whole life before the series came to air.
Article continues below advertisement
Article continues below advertisement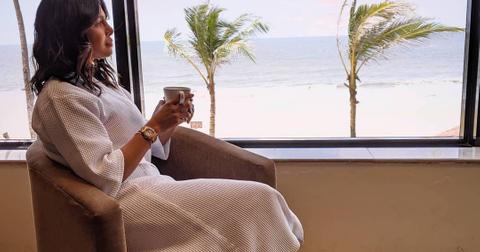 So, is Priyanka Chopra Jonas pregnant?
Priyanka has been hard at work promoting her latest movie, The Sky Is Pink. And on a recent interview with Vogue India, in the September issue, which featured her on the cover, Priyanka shared that having a baby is very much on her "to-do list."
Article continues below advertisement
On a recent episode of Today, she conversed with Hoda Kotb about how eager she was to bring children into the world with Nick Jonas. "I can't wait. I really can't wait," she gushed. "I mean, there's so much that happens in our lives, but whenever God blesses us with it, it's something that we both definitely want."
Article continues below advertisement
Nick has said before that he "definitely" wants to be a father "someday." "I have seen a lot of life at an early age and I hope to be able to share that with a kid of my own someday," he revealed. 
And many think that day might be coming sooner than expected. "You know, whenever God wants it to happen," in Priyanka's words.
Social media thinks it's just a matter of days until they announce.
Many on Twitter are absolutely positive that the happy couple is already a few months pregnant, and are just waiting for an opportune moment to announce. "I bet @nickjonas' big news is that @priyankachopra is pregnant," a fan wrote a few days ago.
Article continues below advertisement
"Is Priyanka pregnant?! The world could use another royal birth," added another. "I definitely think Priyanka Chopra is pregnant. If she's not, Nick is feeding her WELL and I'm glad she's happy," wrote a third.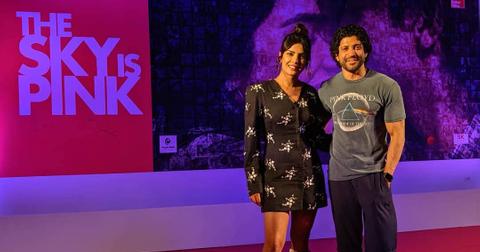 Article continues below advertisement
Watch her latest film, The Sky Is Pink.
While we wait to figure out whether the Chopra-Jonases are setting the world up for a big reveal, there's no better way to express the Priyanka fandom than by catching her latest movie, which she starred in and produced.
The Sky Is Pink is a love story told over the course of several years. It starts when Priyanka and her co-star Farhan Akhtar are young and falling in love, and follows them through the birth and terminal illness of their daughter Aisha. Most shockingly of all, this love story is based on a real-life family.
Upon seeing the premiere of the film, Nick Jonas gushed about his wife on Instagram. "I am so proud of your work as both an actor and producer in this film. You made me smile, laugh and cry and I know you are going to impact so many people's lives with this film. I love you so much."
We love them so much. Our eyes will be peeled for any upcoming Chopra-Jonas baby announcements.