'Sackboy: A Big Adventure' Is the Perfect Co-Op Family Game
It might be a great, family-friendly adventure game available on PlayStation Plus Extra, but does 'Sackboy: A Big Adventure' support local split screen?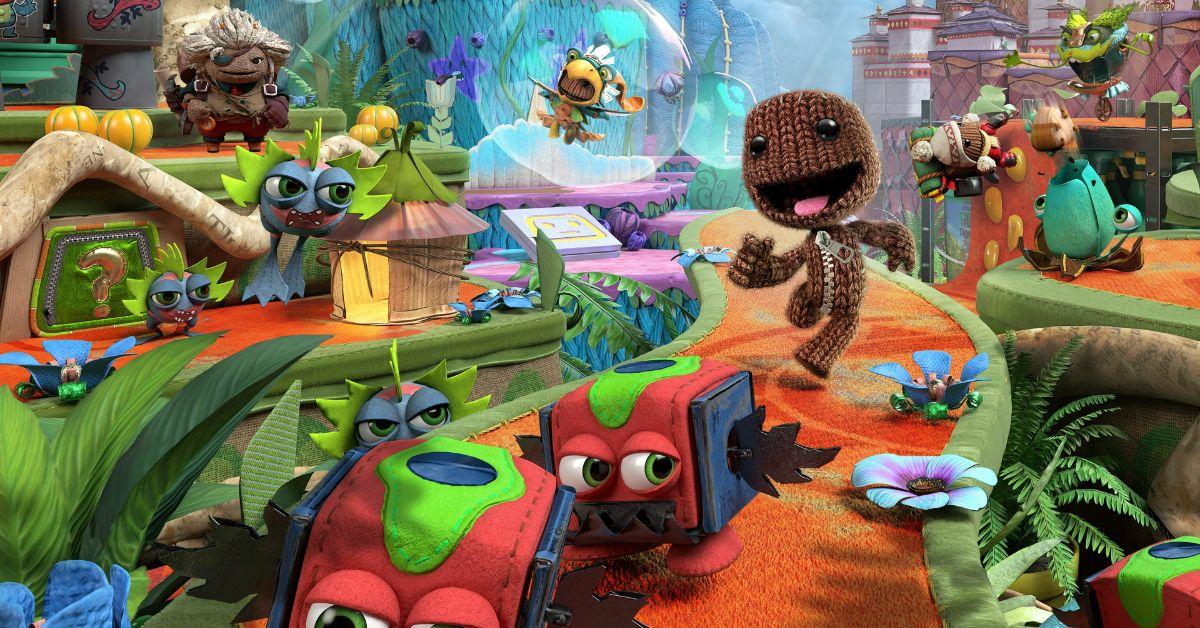 After launching in November 2020, Sackboy: A Big Adventure is now available to PlayStation Plus Extra members. The quirky platformer is perfect for all ages, and there's heaps of content to unlock that'll keep you playing for hours on end along with a robust multiplayer mode.
But is Sackboy split screen, or can you only play online? Here's a look at how multiplayer works in this adorable platforming game.
Article continues below advertisement
Is 'Sackboy' split screen?
Sackboy: A Big Adventure offers local split screen multiplayer, although it works a bit differently than you might expect. Instead of giving you a literal split screen with one player on each side, the additional players will simply populate the same screen as the main character. This allows everyone to play on one massive screen without dividing up your monitor into tiny pieces.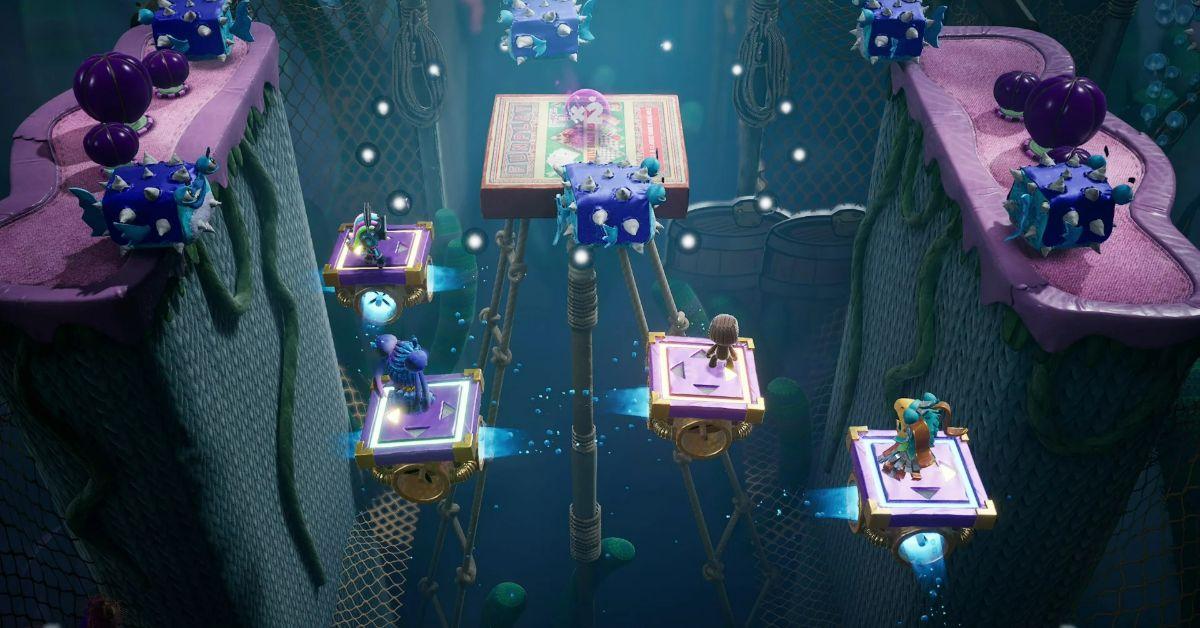 Article continues below advertisement
Thankfully, getting local split screen working in Sackboy is about as easy as it gets. Simply turn on an additional controller, sync it to your PlayStation 5 console, and you'll be prompted to press "X" to join the game. You'll immediately see your character jump into the action.
If you're ready to log out and end your session, you can just log out of your PlayStation account and your character will leave the game. Everyone else in the session, however, can keep playing without any issues.
Article continues below advertisement
'Sackboy: A Big Adventure' allows for four-player co-op.
Unlike some couch co-op games that only allow two players to join in on the fun, Sackboy: A Big Adventure supports four-player local co-op. Of course, you'll need to have four DualSense controllers to cash in on this cool feature (or ask your friends to bring their own), but it's a great feature to use if you're throwing a party or have a big family.
Article continues below advertisement
Support for four players continues in Sackboy's online multiplayer modes, allowing friends from across the world to enjoy the platforming fun together. The game also supports crossplay on PS4 and PS5, so you can play with anyone regardless of which PlayStation system they own. To enable or disable crossplay, jump into the settings menu and look for the "Invite Friends" option. Here, you'll be able to toggle crossplay support.
Sackboy: A Big Adventure recently launched on PC, but crossplay between PC and PlayStation is not currently supported – and it's unclear if the feature will ever be added to the game. It does, however, come with some fancy new features such as DLSS for Nvidia Geforce RTX graphics cards and support for frame rates up to 120 along with variable refresh rates.
Sackboy: A Big Adventure is now available on PS4, PS5, and PC. If you're a PlayStation Plus Extra member, be sure to check it out, as it's now free to play with your membership.