'Married to Medicine's Contessa Marks Anniversary With Scott Amid Cheating Rumors
Is Scott cheating on 'Married to Medicine'? Learn more about the ups and downs in Contessa and Scott Metcalfe's relationship and their Season 8 drama.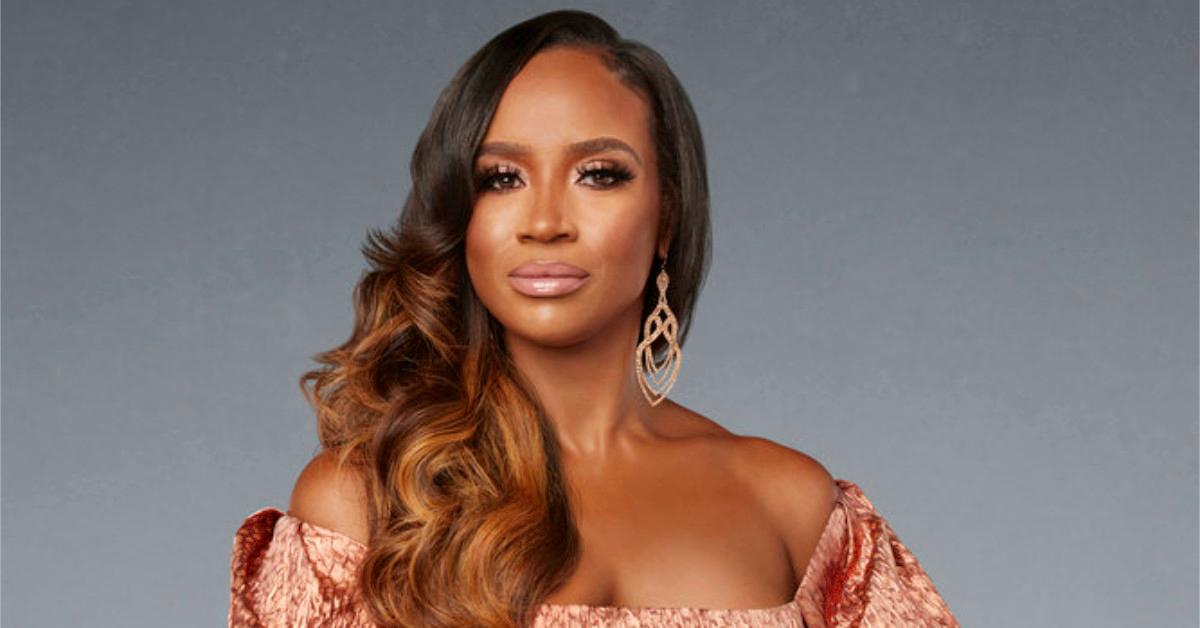 Fans of Married to Medicine have been wondering if Scott Metcalfe is cheating on his wife, Contessa Metcalfe, ever since Bravo dropped the Season 8 sneak peek — in which co-star Heavenly Kimes said she had questions for Scott, and Contessa asked him point blank if he's in or out on their marriage.
Article continues below advertisement
And fans had more cause for concern while watching the show's May 2, 2021 episode, when Contessa said Scott "ain't acting great," before talking generally about men cheating and women blaming themselves for their husbands' infidelity, per All About the Tea.
So what is the tea, exactly? Here's what we know.
Contessa doesn't seem to be in a hurry to divorce Scott.
The good news is, Contessa is committed to making the marriage work, as she asserted in March when HipHollywood asked her point blank if Scott is cheating.
Article continues below advertisement
"Honestly, you just never ever know," she told the site. "And I'm never gonna be that woman who was gonna ever be shocked about anything. … So I have no idea as far as what's happening or whatever, but that's my kid's father, he's a wonderful person, I love my husband, he is the best man that I know, and I believe in marriage is for better or worse, so we gotta figure it out, man."
Scott is also committed to trying to "hash it out."
Contessa isn't the only one willing to put in work in the relationship. In the Bravo series' May 23 episode, Contessa complained that she and Scott "don't actually work as a team."
In response, Scott said he was "going to stop running away from arguments" and "going to commit myself to sticking around and try to hash it out."
He also told his wife he planned on "romancing [her] a lot more."
Article continues below advertisement
The day that episode aired, Contessa shared a loving Instagram post with a video of her and Scott doing a goofy dance. In her caption, she added the hashtags "#DontGiveUpOnMe #DontGiveUpOnUs #DrContessa #DrScott #MetcalfeFamily #married2med #DualMDs #familyandloyalty #honor #love #respect #commitment #TheContract."
Article continues below advertisement
Contessa waxed romantic about Scott on their anniversary.
The reality star posted another sweet tribute to Scott on Instagram on May 27, their 16-year wedding anniversary. "No bulls--t, marriage is tough," she wrote in the caption. "We all grow and change, but the stakes are high to keep working at it. Keep it real, ask for help when necessary, and don't stop communicating. #HappyAnniversary to the magnificent man and father who chose to spend his life with me 16 years ago! @drscottmetcalfe knows I would take a bullet for him with no hesitation!"
She went on: "Some days, it's like #WarOfTheRoses, and others, it's like a #FairyTale and I'm Tiana from #ThePrincessandtheFrog. I didn't hear a promise that #Marriage is easy but it's #WorthIt ... it's the stuff an #Empire is built from!"
Article continues below advertisement
One of the other 'Married to Medicine' stars suspects something is "not right."
Of course, her co-stars still have their doubts. In a Married to Medicine preview Urban Belle recently shared, Contessa said that she doesn't think Scott is cheating but admitted that her husband's months-long contact with a female therapist is "another inappropriate relationship with another woman."
Cut to co-star Jackie Walters saying, "Contessa's been dropping these hints that something's not right in their marriage … Where there's smoke, there's fire. And if she doesn't do something now, it's gonna burn up. It's over."
Married to Medicine airs Sundays at 9 p.m. EST on Bravo.