Will 'Spider-Man: Homecoming' Ever Be on Disney Plus?
Although Disney Plus is home to most of the Marvel Cinematic Universe movies, the Tom Holland 'Spider-Man' films are notably absent from the lineup.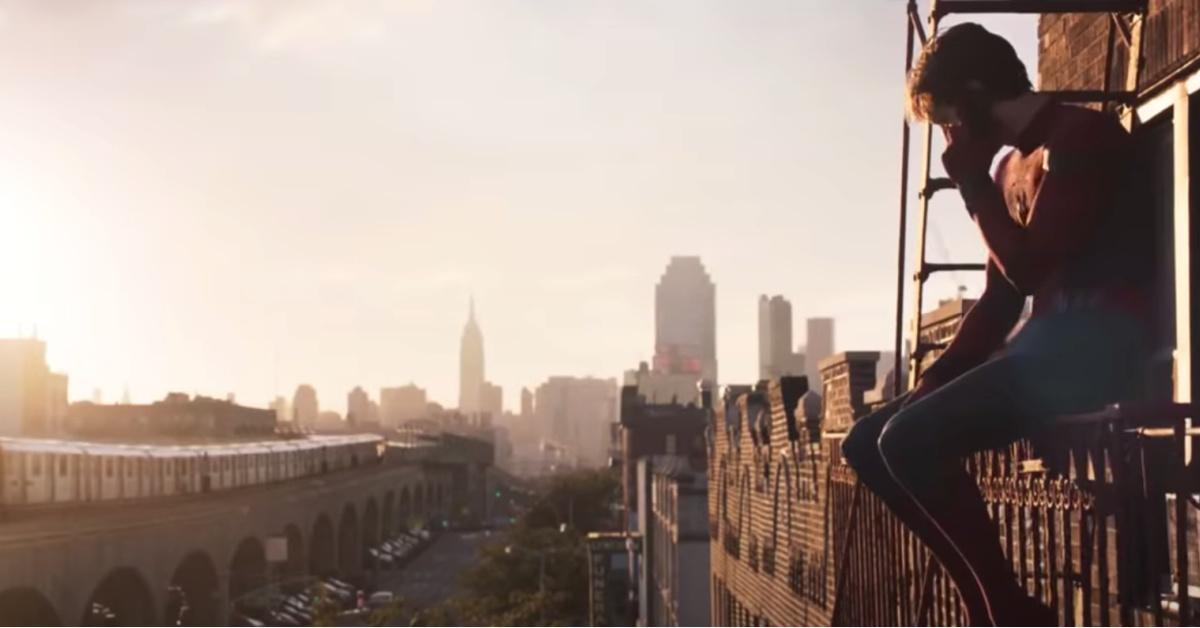 Most people enjoy a good superhero film every now and again. That probably explains why there have been approximately 18,000 of them made over the past decade or so. If you're a true MCU fan (or DC! Or both!), there's a good chance that a significant portion of your movie storage is dedicated to heroes in capes, tights or masks. Of course, these days, you also have the option of streaming most movies right to your TV.
Article continues below advertisement
But there are a few outliers when it comes to digital streaming, usually due to the rights to those films belonging to several different entities over certain periods of time. Back when Disney Plus first launched, one of its big boasts was that it'd be home to the Marvel movies. However, if you feel like watching Spider-Man: Homecoming on Disney Plus, you'll be sorely disappointed. What's up with that?

Article continues below advertisement
Is 'Spider-Man: Homecoming' on Disney Plus?
Sorry, Marvel fans. Spider-Man: Homecoming is not currently available to stream on Disney Plus, despite being part of the official MCU lineup. And we have even worse news: Disney Plus apparently has no plans to add Spider-Man: Homecoming to its lineup. Like, ever. And, OK, we have even more bad news: There are no plans to add Spider-Man: Far From Home to the Disney Plus lineup, either. Totally bonkers, right? We thought so, too.
The reason for this Spider-Man-sized hole in the Disney Plus lineup has to do with — what else? — who has the rights to the films. Marvel co-produced the Tom Holland Spider-Man films, but they were distributed and released by Sony Pictures. Sony still has the rights to them (along with, like, all of the rights to all Spider-Man stuff ever — as long as they keep cranking out new Spider-Man movies every five years and nine months).
Article continues below advertisement
Disney could try to purchase the rights to Homecoming and Far From Home, but they'd certainly cost a pretty penny. It's not like Disney is hurting for cash, but they're also not really in the practice of spending it when they don't need to, and given the fact that they already have the rights to the vast majority of the MCU films, this is apparently a case where they don't feel it's worth it to dig into the coffers.
Article continues below advertisement
Ricky Strauss, Disney Plus' head of content, told The Verge that there are no plans to add the Tom Holland Spider-Man films to the streaming service's lineup, saying: "We love our friends at Sony, but we don't have any plans to have the live-action Spider-Man movies on Disney+. We will have all the Spider-Man animated shows that we did so they'll be on there under the Marvel banner. But who knows what can happen in the future?"
But don't despair! You can still stream Spider-Man: Homecoming online (just not on Disney Plus). It's currently available to stream with your FXNow, DirecTV, or Sling subscription, or you can rent it from all the usual places (i.e., Amazon, Apple TV, YouTube, etc.) for a few bucks. It's not the same as streaming it on Disney Plus, but it's something, right?