Is Superman in 'Black Adam'? Dwayne Johnson Has One Thing to Say (SPOILERS)
The next DC film to hit theaters is 'Black Adam,' starring Dwayne "The Rock" Johnson. But will Superman (Henry Cavill) appear as well?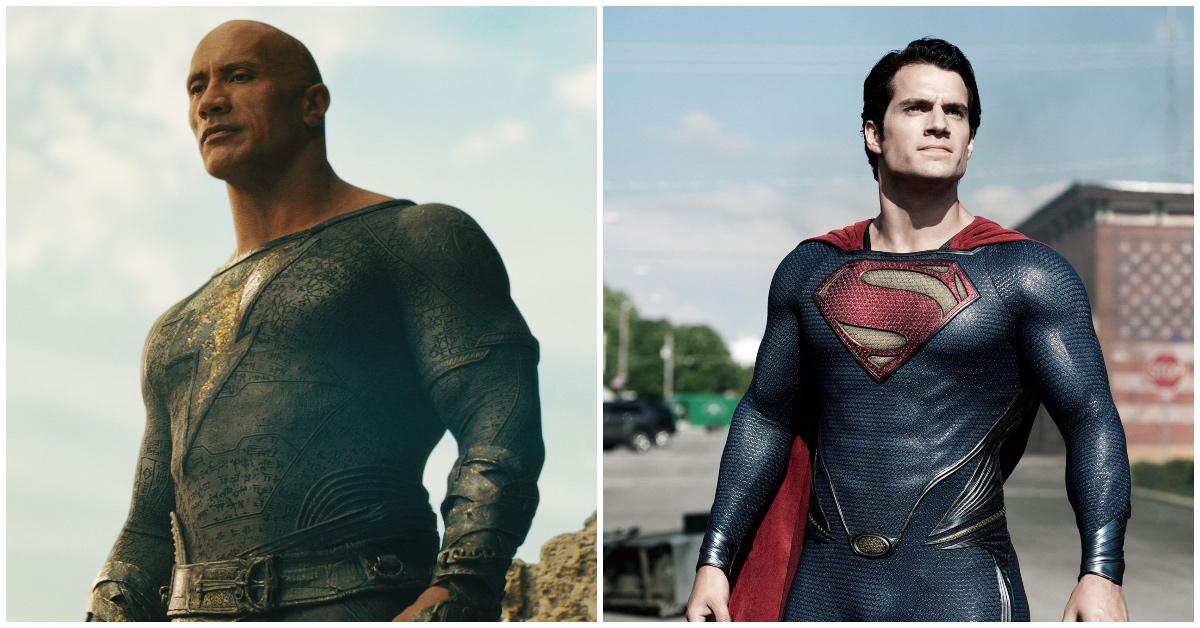 Spoiler alert: This article contains spoilers for a major reveal in the post-credits scene of Black Adam.
The excitement is real for Black Adam, a film based on the DC Comics character of the same name. Black Adam stars Dwayne "The Rock" Johnson as the titular character, with a stacked ensemble cast of heroes including Pierce Brosnan as Dr. Fate, Quintessa Swindell as Cyclone, Aldis Hodge as Hawkman, and Noah Centineo as Atom Smasher.
Article continues below advertisement
There is one additional hero that has been rumored to appear in the film: Superman, played by Henry Cavill. Is Superman in Black Adam? What has Dwayne Johnson said about the subject? Here's what you need to know.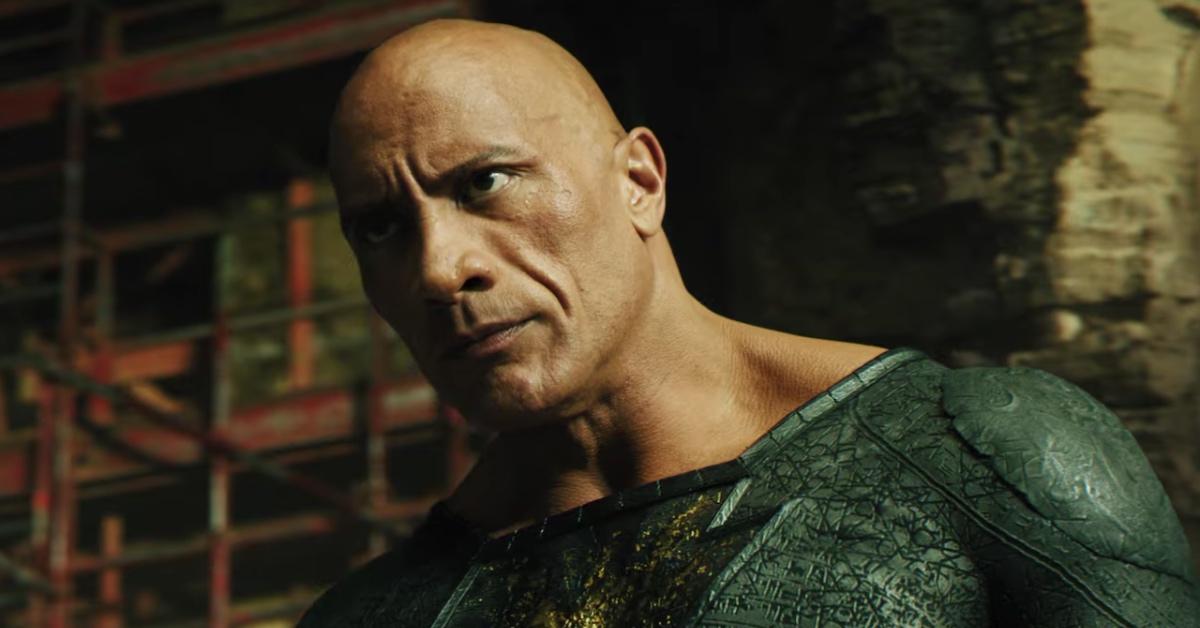 Article continues below advertisement
Is Superman in 'Black Adam'?
While there has been some contention about Henry Cavill returning as Superman following the "restructuring" of the DC Cinematic Universe (DCEU), Dwayne Johnson recently told Variety that his goal was to eventually face off against the Big Blue Boy Scout in the future. When asked if he intends to make a movie where Black Adam fights Superman, Dwayne replied, "Absolutely. That is the whole point of this, man."
In the comics, Black Adam is an anti-hero whose primary adversaries are Shazam and Superman, so it's no surprise fans would want to see a face-off of epic proportions. Dwayne later said on the Black Adam world premiere red carpet to Entertainment Tonight, "So, for years, audiences have been so passionate and vocal about — we've established Black Adam as the most powerful and unstoppable force on our planet."
Article continues below advertisement
He added, "But the fans have been so passionate about … 'Where is the most unstoppable force in the universe? Where is he?' Well … we've all been fighting for this moment, so I will say this [to Henry Cavill]: Welcome home." Superman has long been one of the few heroes who can go toe-to-toe with Black Adam, and it appears that moment has finally arrived.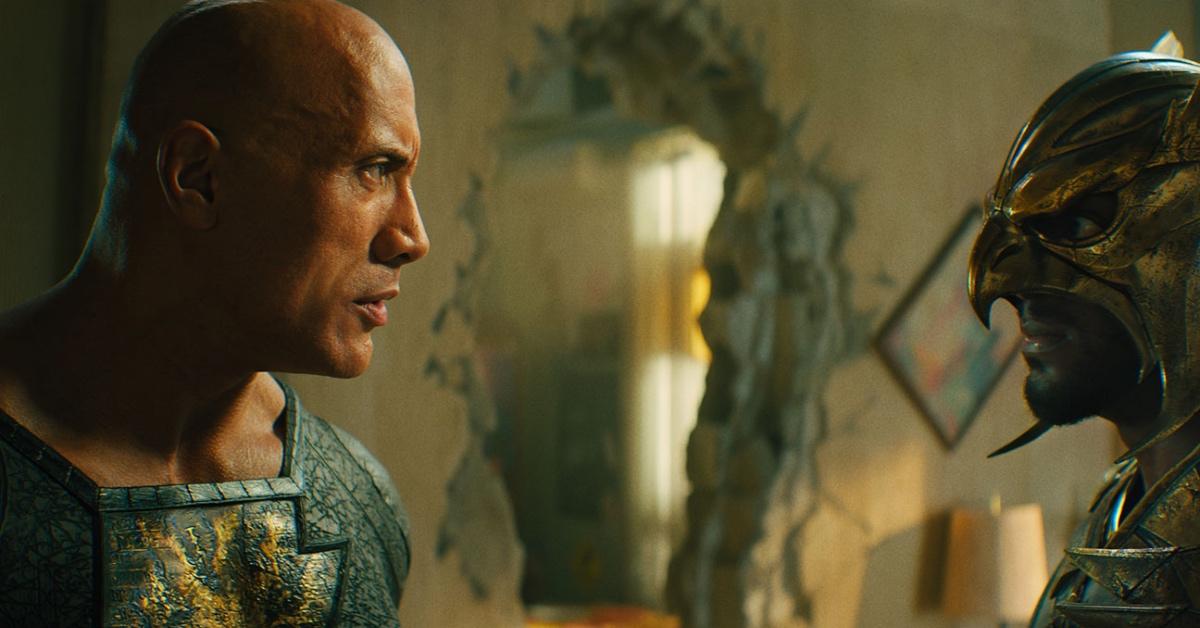 Article continues below advertisement
Does that mean Superman is in Black Adam? A new report from Variety confirms his involvement in a rush to explain why Warner Bros. Pictures is deleting leaked videos of the post-credits scene in Black Adam. The outlet says that a week before the film's release in U.S. theaters, social media platforms such as TikTok and Twitter have been sprinting to shut down leaks with copyright infringement claims.
According to the outlet, here is what the spoilers reveal: "Henry Cavill as Superman, stepping out from a veil of smoke, confronting Black Adam and saying, 'It's been a while since anyone's made the world this nervous.'" Presumably, this blink-and-you'll-miss-it cameo will usher in a DC Universe where both characters go head-to-head, thus fulfilling a long-awaited comic book prophecy.
Article continues below advertisement
Hopefully, fans who have seen the leaked scenes or have been listening to the Henry Cavill return rumors are overjoyed with the news that their favorite Man of Steel has returned to the DCU.
In the meantime, it will be interesting to see what the future of DC films could look like — will Black Adam take on Shazam first, Superman first, or perhaps, a lethal combination of both? We'll be eager to find out.
Black Adam arrives in theaters on Oct. 21, 2022.