Why Was the 'Batgirl' Movie Canceled!? An Unprecedented Move by Warner Bros. Discovery
Just as the 'Batgirl' movie finished production, Warner Brothers Discovery quickly announced the project was canceled. Why? Here's what we know.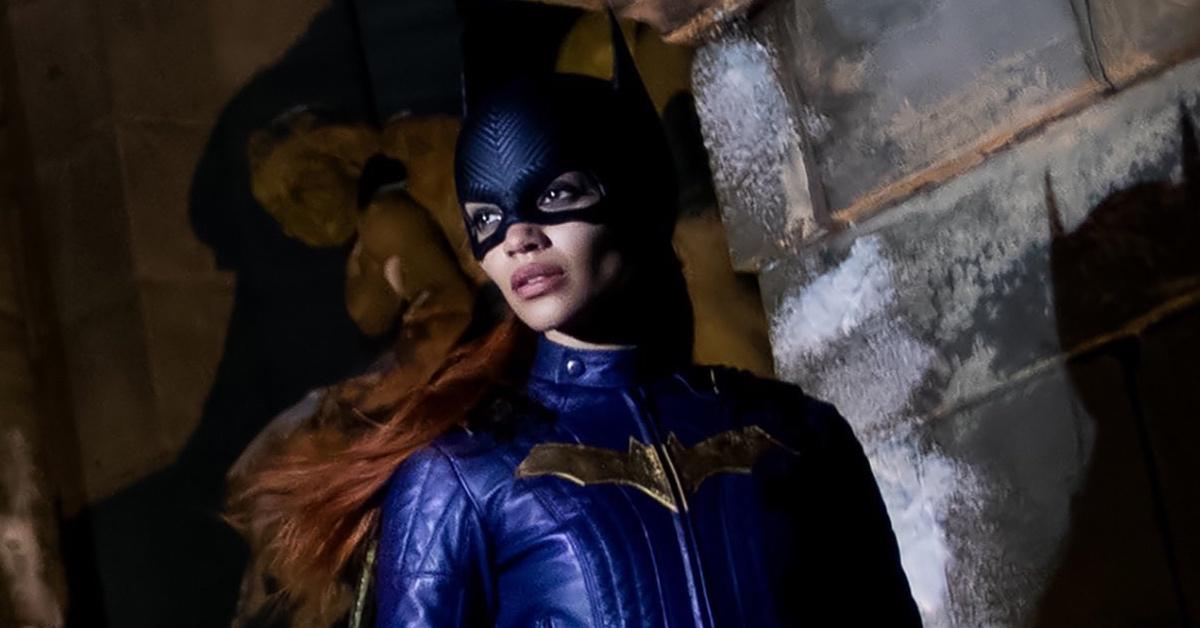 After several years in development hell, fans were enthusiastic when a Batgirl film was finally announced with actress Leslie Grace (In the Heights) in the titular role. The stacked cast of the film also included Hollywood legends Michael Keaton and Brendan Fraser for what promised to be a fun superhero origin story.
Article continues below advertisement
However, on Aug. 2, 2022, reports flooded the internet about Batgirl's abrupt cancellation, shocking fans. Why was the Batgirl movie canceled? Here's everything we know so far.
Article continues below advertisement
Why was the 'Batgirl' movie canceled?
On Aug. 2, 2022, reports of Batgirl's cancellation first surfaced from The New York Post and The Wrap. Initially, fans were reluctant to believe the news, but confirmations from The Hollywood Reporter and Variety surfaced shortly after. The project initially began under Warner Bros. before the infamous Warner Bros. Discovery merger and budgeted at $80 million, which rose to $90 million after COVID-19 protocols.
A spokesperson for Warner Bros. Discovery said in a statement, "The decision to not release Batgirl reflects our leadership's strategic shift as it relates to the DC universe and HBO Max."
"Leslie Grace is an incredibly talented actor and this decision is not a reflection of her performance. We are incredibly grateful to the filmmakers of Batgirl and Scoob! Holiday Haunt and their respective casts and we hope to collaborate with everyone again in the near future."
Article continues below advertisement
The statement reveals that Batgirl will not make it to theaters, and the film will not be available for streaming on HBO Max either. A sequel to 2020's Scoob! called Scoob! Holiday Hauntings was also canceled in the cost-cutting sweep.
Article continues below advertisement
Sources from Variety allege that Batgirl was essentially canceled to be a tax write-down for the company. "Several sources say it will almost certainly take a tax write-down on both films, seen internally as the most financially sound way to recoup the costs (at least, on an accountant's ledger)." Warner Bros. Discovery, in addition to spending the initial $90 million on the film, would have had to double costs for marketing and promotion for a theatrical release.
Article continues below advertisement
Many are placing the blame on new Warner Bros. Discovery head David Zaslav, who, in June, began replacing Warner Bros. executives such as Jason Kilar and Ann Sarnoff, who were focused on building HBO Max. Per The Hollywood Reporter, the newly merged company is looking to save $3 billion, but many fans are wary of what this could mean for other pending DC projects such as Blue Beetle and Black Canary.
Even worse, according to Deadline, Batgirl directors Adil El Arbi and Billal Fallah discovered their film had been canceled while they were in Morocco for Adil's wedding. However, the outlet suggests that Warner Bros. Discovery is looking to smooth things over with "deals" with the directors and Leslie Grace, as the cancellation is not a reflection of their quality of work.
Article continues below advertisement
Fans are naturally outraged at the decision, especially in light of The Flash movie allegedly moving forward despite the fact the leading actor is still wanted by police. One Twitter user even said that a film industry insider called them after the news broke, "A minute after this story posted got a call from a rival studio exec who was floored by move. 'Worked in this town for three decades and this is some unprecedented sh--t right here.'"
Hopefully, this won't be the end for Batgirl, but the outlook is grim.