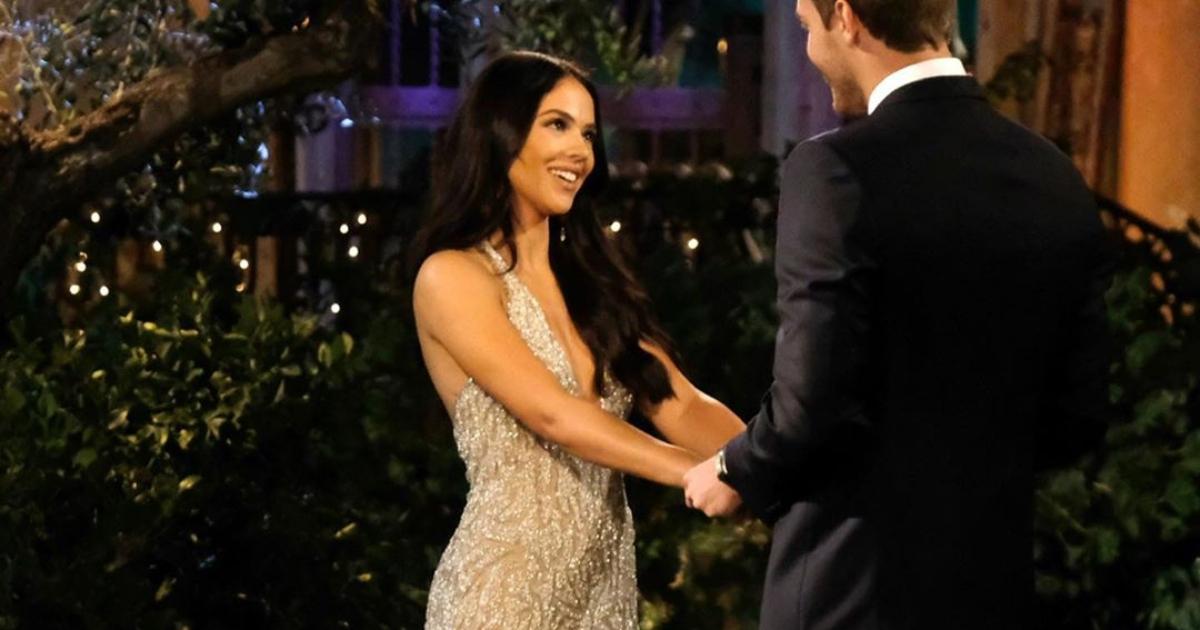 Yearbook Photos Seemingly Expose 'The Bachelor' Contestant Sydney as a Liar
Though Alayah Benavidez was considered to be the most polarizing contestant on Season 24 of ABC's The Bachelor (with many even calling her the season's villain), after her elimination, Sydney Hightower might have her beat.
The Alabama native has been one of Peter Weber's front runners since Day 1, as he immediately trusted her opinion of Alayah's character over Alayah herself.
Article continues below advertisement
After contributing to Alayah's first elimination, some viewed Sydney as a bully, while others have praised her honesty. She's also been outspoken about her dislike for pageant girls, and always seems to be in the middle of all the arguments that go on between the other women on the show.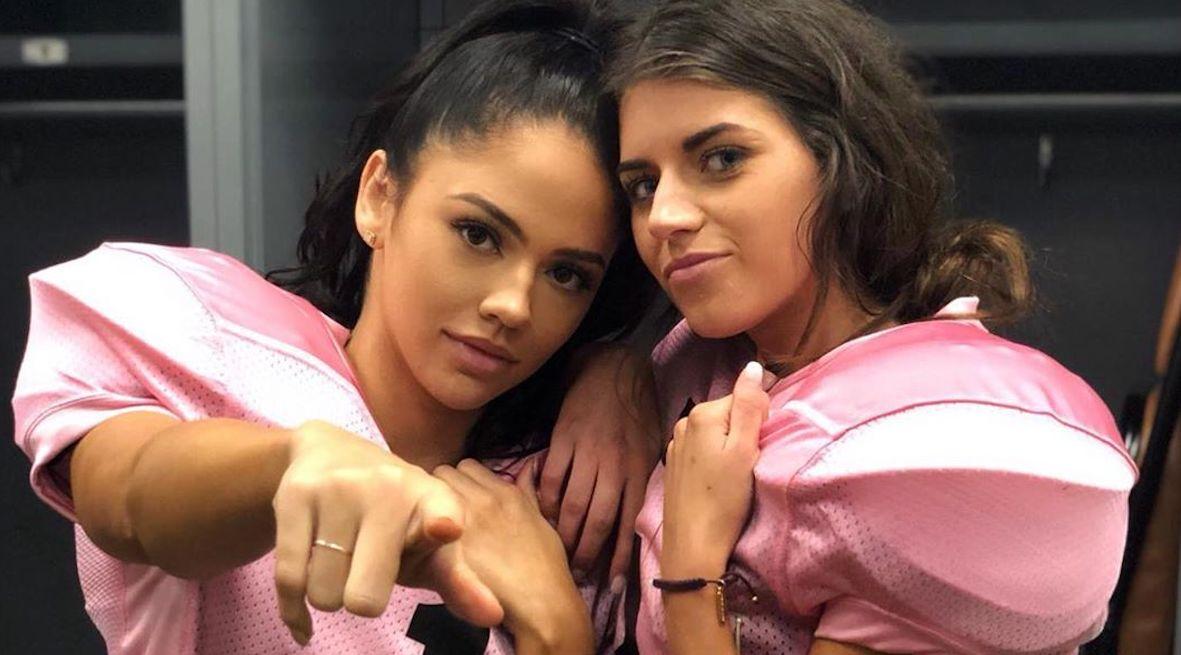 Article continues below advertisement
On the Feb. 3 episode, Sydney got her first one-on-one date and she opened up about getting bullied in high school, skipping prom, and sitting in a bathroom stall to eat her lunch. Many viewers found her admission to be humanizing since they have otherwise only seen her tough exterior.
But, someone allegedly from Sydney's high school posted photos that indicate Sydney wasn't honest about her high school experience.
Is Sydney from 'The Bachelor' a liar?
Peter and his remaining ladies traveled to Costa Rica and his first one-on-one date in the new location was with Sydney. The two enjoyed a helicopter ride to a remote grassy area for a picnic, which was followed by a classic Bachelor candlelit dinner.
They soon began discussing how Sydney was mysterious, and she explained that her past experiences have made her more guarded.
Article continues below advertisement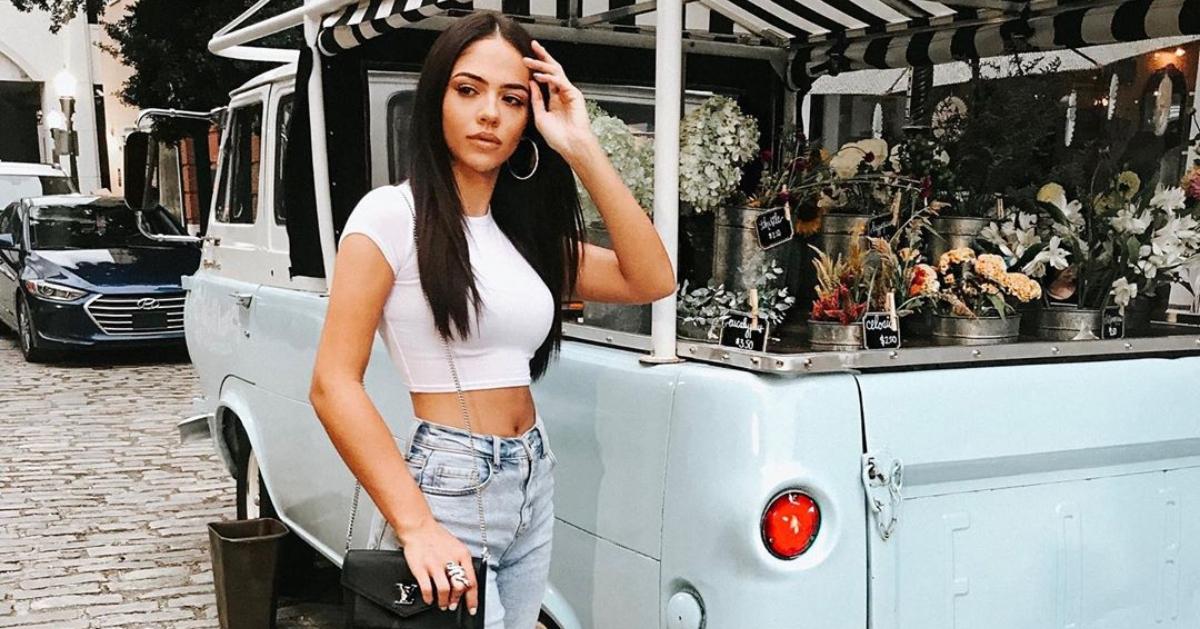 "I have just been through, like a lot in my life," Sydney said at the dinner portion of her date with Peter. She then mentioned how her parents divorced when she was young, and she didn't have a relationship with her father.
"Growing up mixed race in Alabama, I had a target on my back," she continued. "The last bit of middle school and all of high school were literally the worst years of my life."
Article continues below advertisement
She then explained that she would be called derogatory names, and that girls in her grade would vandalize her home.
"I didn't go to senior prom, I didn't go to homecoming. I didn't do any of those things. I ate my lunch, literally in the bathroom stall my whole senior year. I never like to talk about that because it makes me cry," she said. "It was really, really hard."
After her admission, Peter was taken aback. He told her how strong she was and how "amazing" it was that she made it through.
Shortly after the moment aired on The Bachelor, the internet went abuzz with Sydney's story.
One Twitter user — who goes by J.C. Me Rollin — claimed to be from Sydney's high school. The Tuscaloosa County High School alum posted a slew of photos from the 2013 yearbook (which was the year that Sydney graduated). In these photos, Sydney can be seen wearing a crown as one of the five finalists for the Top Beauty award and for winning the Sweetheart award alongside a fellow classmate.
Article continues below advertisement
Interestingly, according to the tweet, Sydney also allegedly won the Upperclassmen Top Beauty Award. She wore a floor length blue gown, a crown, and a sash to receive said award. Many found this to be strange considering how much Sydney said she disliked pageant girls.
While it's unclear if any of these awards were given out at a homecoming dance or prom, many wondered if Sydney had embellished the story.
Article continues below advertisement
Sydney responded to the classmate who called her out.
After the original tweet from J.C. Me Rollin' about the awards that Sydney won in high school went viral, The Bachelor contestant responded. Sydney posted screenshots of the direct messages she sent to the person behind the Twitter account, and she did not hold back. In them, she accused her former classmate of being one of the girls who wasn't nice to her in school, and she defended what she told Peter on their date.
"Setting the record straight," Sydney said in the caption of her tweet. "I've been through so much from the town I grew up in and will not allow my story, or others to be diminished because of one of the same girls, with the same mindsets as the people who terrorized me. Not happening."
Article continues below advertisement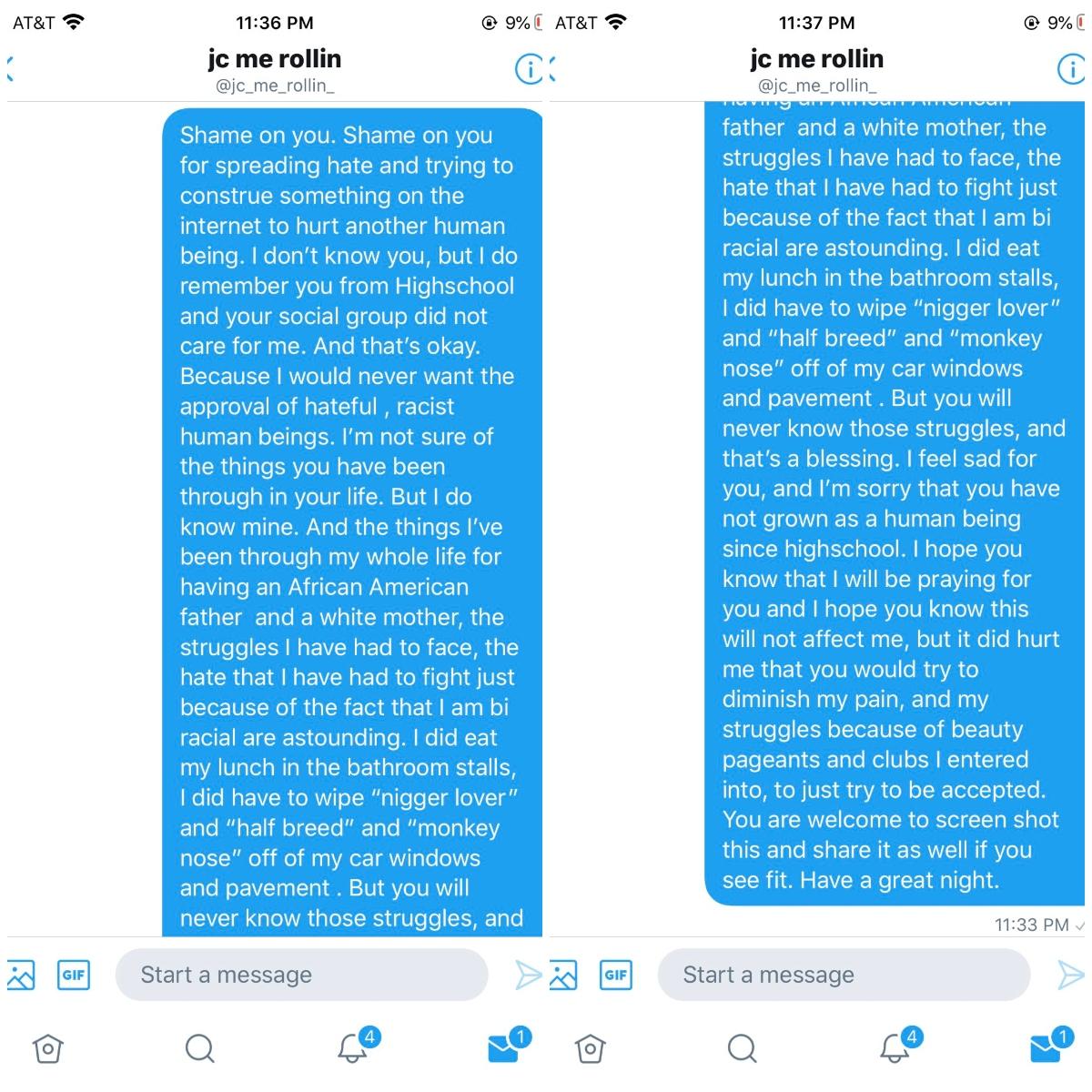 Sydney did not include the response from the original poster, but the woman behind J.C. Me Rollin' soon posted her reply to the reality star.
In it, she referred to Sydney as "one of the biggest bullies" in their high school. She also said that Sydney and her group of friends had a tendency to destroy each other's belongings throughout high school.
She further defended herself by saying that she never discredited the racism Sydney faced, but that she was a "mean girl" in school.
Article continues below advertisement
Did Sydney go to high school with Hannah Brown?
Another rumor that has been circulating all season is that Sydney apparently went to high school with none other than Hannah Brown herself. The two attended Tuscaloosa County High School, and they both graduated in 2013. When Hannah appeared on the first two episodes of Season 24 to discuss the demise of her relationship with Peter Weber, Sydney was outspoken about how the former pageant queen needed to go home.
Article continues below advertisement
With the information that the two were classmates, many wondered if Sydney had a personal vendetta against the former Bachelorette. It has even been suggested that Hannah has a restraining order out against Sydney, and that Sydney bullied her throughout high school. Neither of these rumors have been corroborated.
It's also possible that Hannah and Sydney did not know each other in high school, as it has a total enrollment of more than 1,500 students.
The Bachelor airs on Mondays at 8 p.m. on ABC. The show will also air on Wednesday, Feb. 5 at 8 p.m.