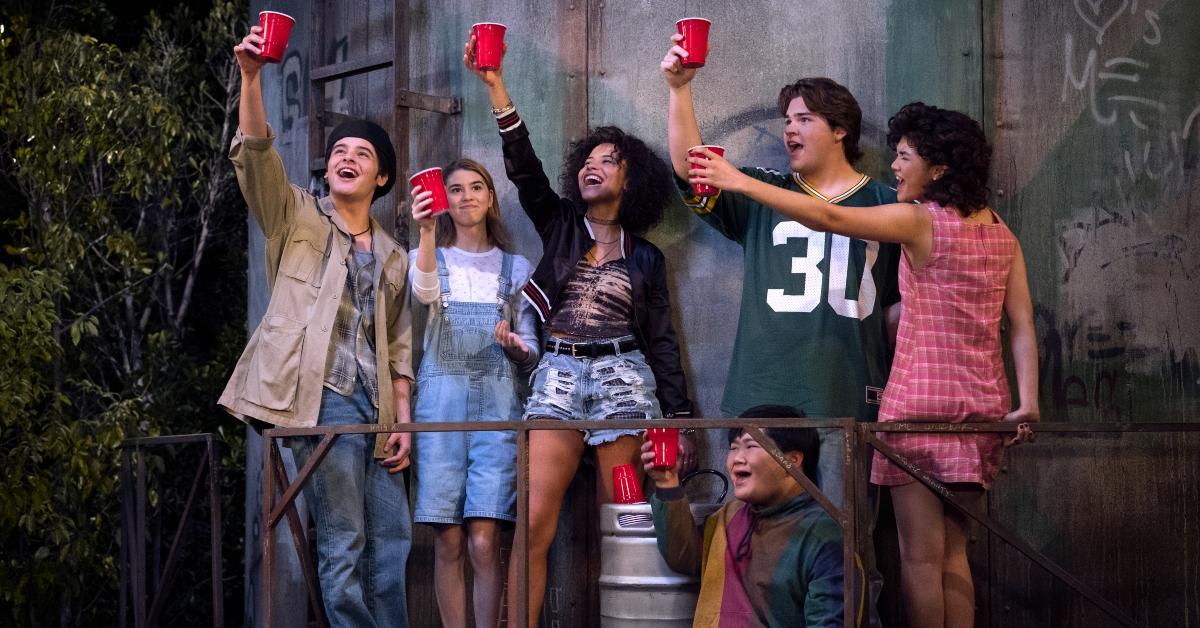 Callie Haverda on Filming 'That '90s Show' in Front of a Live Audience: "I Was Very Scared' (EXCLUSIVE)
The gang is hanging out once again in Point Place, Wis.
The cast of the popular early 2000s sitcom That '70s Show are reviving their roles for a spinoff series aptly titled That '90s Show. Set in 1995, Eric and Donna Forman — along with their 14-year-old daughter Leia — are visiting Kitty and Red in the small suburban town. Looking for a bit of independence and a summer she will never forget, Leia decides to remain in Point Place with her grandparents until the school year begins.
Article continues below advertisement
With a bit of teenage angst, romance, and plenty of laughs, fans will find a familiar tone in That '90s Show that is reminiscent of its OG counterpart.
But, how alike are the two shows? That '70s Show was previously filmed in front of a live studio audience. So, did the Netflix spinoff series follow suit?
In an exclusive interview with Distractify, Callie Haverda — who plays Leia Forman — opened up about filming That '90s Show, including her favorite on-set memory.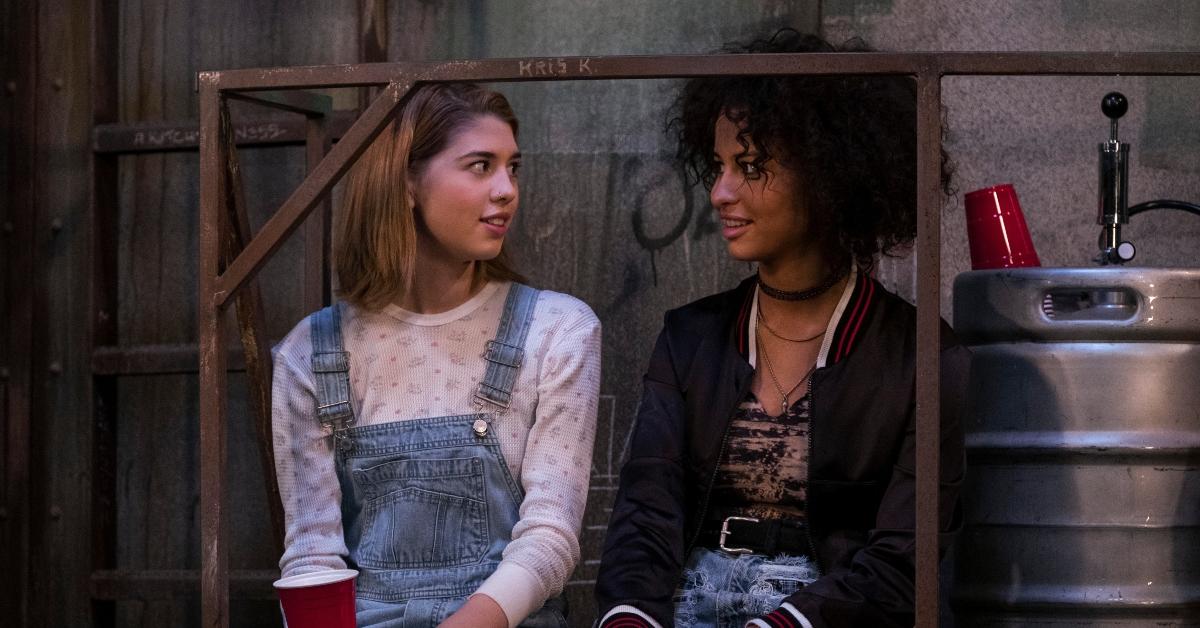 Article continues below advertisement
Is 'That '90s Show' filmed in front of a live studio audience?
Like the original series, That '90s Show was filmed in front of a live studio audience in Los Angeles.
"It was definitely new to me," Callie told us about the filming experience. "I was very scared of live studio audiences before I'd ever done it because I had no idea what it was."
"The first live show, my very first scene was actually with Debra Jo [Rupp], Kurtwood [Smith], Laura [Prepon], and Topher [Grace]," she continued. "So it was like an insane experience bringing all these generations, you know, the Forman generations all together in one room and, and I think after that very first take that we did, I realized like how amazing it is to be able to film in front of people, because they bring so much energy."
Article continues below advertisement
Callie told us that filming in front of the live studio audience was pure "excitement."
"It was almost like some days, I would miss filming in front of the audience whenever we [had] regular filming days," she added.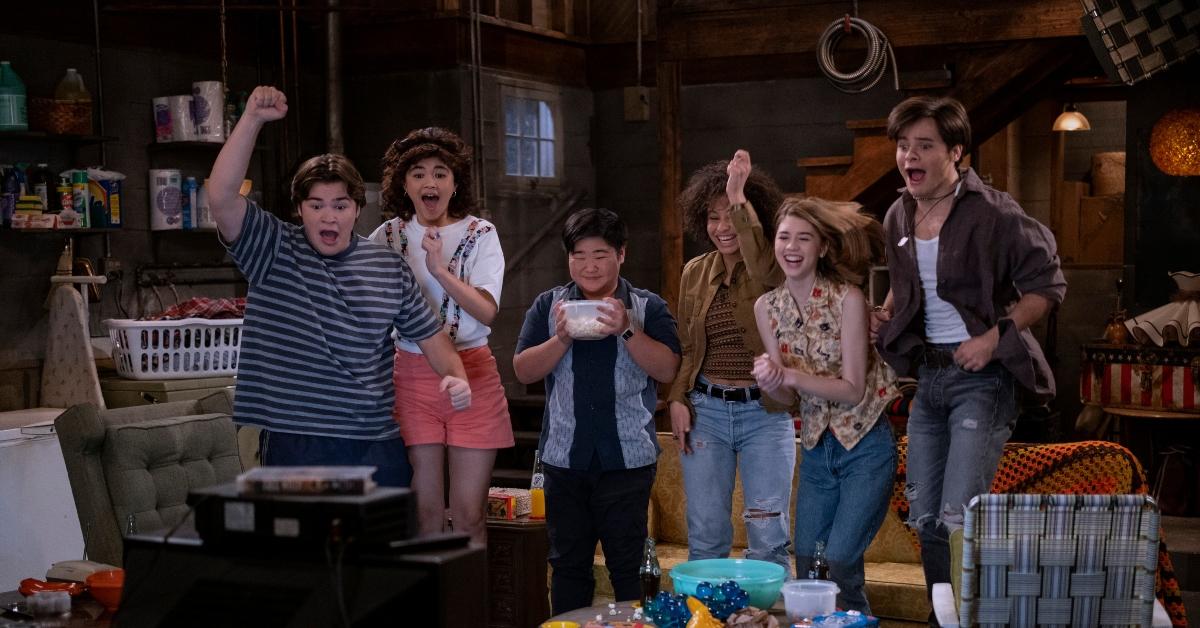 Article continues below advertisement
'That '90s Show' star Callie Haverda talks filming with OG characters.
For the real-life teenager, filming with the original stars of That '70s Show felt totally "surreal."
"I feel still like, I'm kind of pinching myself, and like telling myself like, 'Oh, is this actually happening?' I mean, it's an incredible thing," the 15-year-old actress gushed.
While Callie felt that every moment on set was "pretty amazing," one memory sticks out for the rising starlet.
Callie revealed to us that her favorite memory from her time on set was with Topher Grace, who plays her on-screen dad. While the two were waiting for Debra Jo and Kurtwood to finish a scene, the actress told us that she and Topher would be sitting and talking.
Article continues below advertisement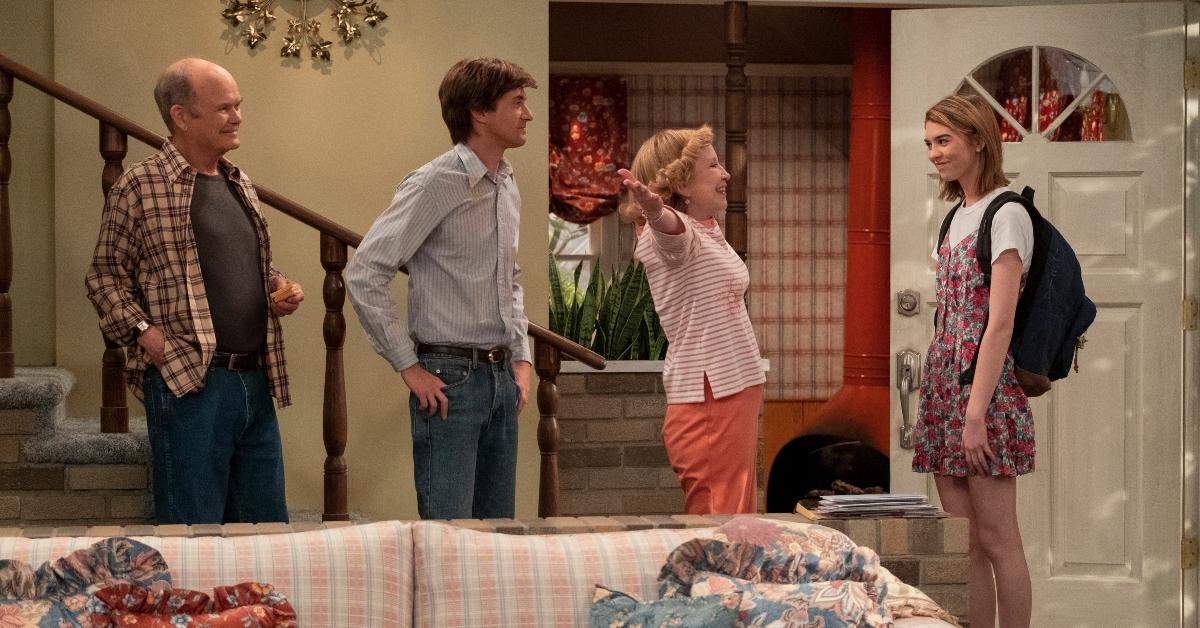 "Those conversations I think were really nice," she said.
"And he kind of told me about, like, his past on the show, and, we're in the same shoes, so he could definitely relate to everything that I was going through," Callie continued. "And those were just some really nice conversations."
You can stream That '90s Show on Jan. 19 on Netflix.