Who Is Topher Grace's Wife? All About Ashley Hinshaw
'That '70s Show' alum Topher Grace married actress Ashley Hinshaw in 2016, and they've since grown their adorable family. Details ahead.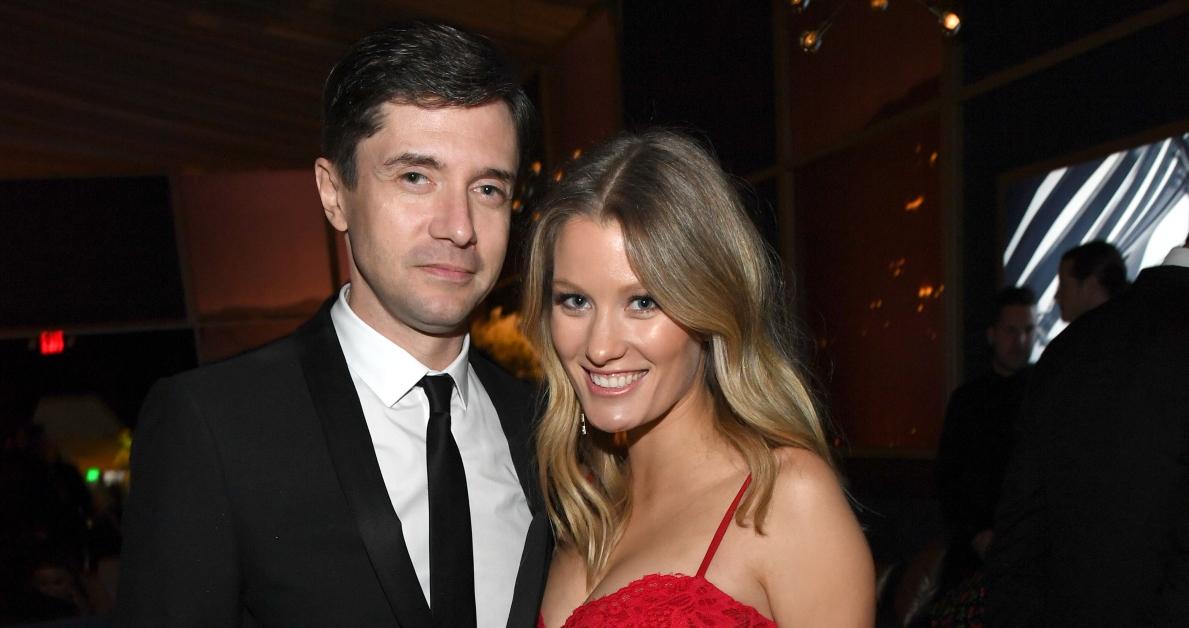 That '70s Show alum Topher Grace went from playing a teen on on our screens to being a married dad in real life in the time since he first appeared on TV. He would go on to star on shows like Home Economics and Netflix's That '90s Show along with movies like Take Me Home Tonight and BlacKkKlansman, and he's shown no signs of slowing down.
Article continues below advertisement
Naturally, fans want to learn more about Topher's wife IRL, model and actress Ashley Hinshaw. Here's everything you need to know about the couple and their adorable family.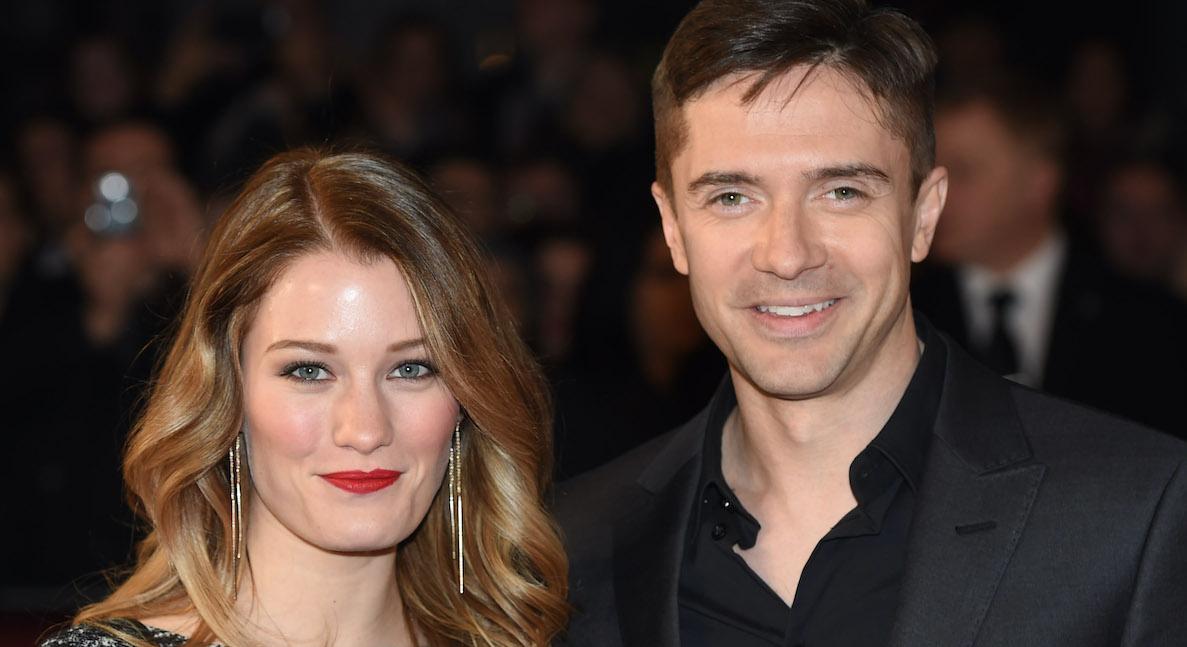 Article continues below advertisement
Who is Topher Grace's wife, Ashley Hinshaw? Who are their kids?
The couple has kept their personal life mostly under wraps, but there are a few sweet details to know about Topher and Ashley's romance. Ashley Hinshaw is a model and actress, most notable for her appearances on shows such as True Blood, Agent Carter, and True Detective, and in the films LOL and About Cherry.
Topher and Ashley began dating in 2014 and were engaged a year later. They married in 2016 in Montecito, Calif., and their first child, Mabel Jane, was born in November 2017.
The couple confirmed their second pregnancy in January 2020 at the Art of Elysium's 13th Annual celebration in Los Angeles where Ashley showed off her figure on the red carpet.
Article continues below advertisement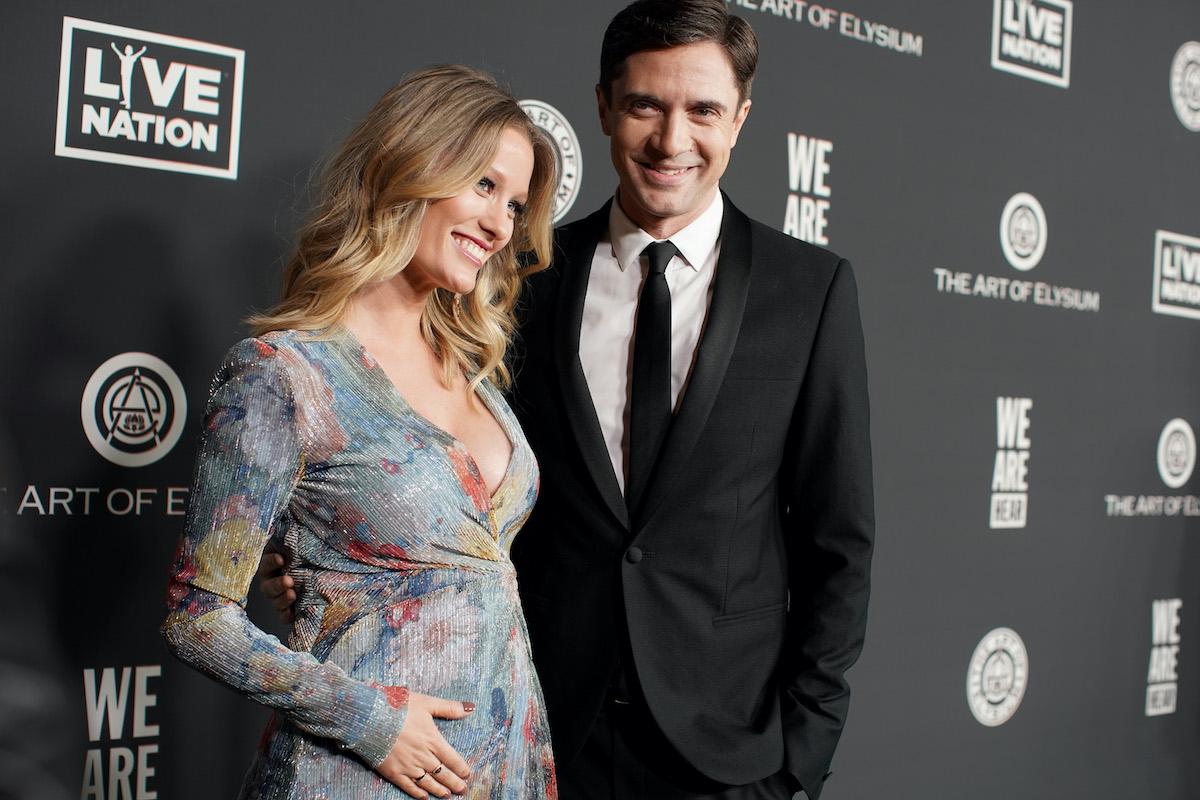 In an April 2021 interview with People magazine, Topher revealed the birth of their second child happened during lockdown. "We had a kid during quarantine. Then it was a lot of changing diapers," he said.
Topher also noted that between his home life and working on the show Home Economics at the time, "Every day, I'm leaving my baby to come to work and work with two babies. In the script, it read very funny, and I've seen it now — it is very funny on-screen. But when I'm doing the scenes and my two scene partners are 9 months old, it's challenging."
Article continues below advertisement
Topher revealed in September 2022 on The Kelly Clarkson Show that he and Ashley were expecting their third child. He said, "We're excited. And I'd like to take this moment on national TV to say how beautiful and amazing she is."
Article continues below advertisement
Topher also joked with Kelly about his friends' reactions to his growing family, saying, "Everyone says on the first baby they're like, 'Congratulations!' On the second, they're like, 'Congratulations,'" he said, jokingly adding, "And on the third baby, it's, 'Congratulations?' — with a question mark."
Ashley's due date was not been revealed.
Ashley graduated with a bachelor's degree from California State University.
Ashley revealed via Instagram in June 2022 that she is officially a college graduate.
"Today I celebrate," she wrote shortly before the birth of baby No. 2. "I've spent the last five years overcoming challenge after challenge to accomplish this goal. All while juggling a career, a wedding, and having 1.99 children."
Article continues below advertisement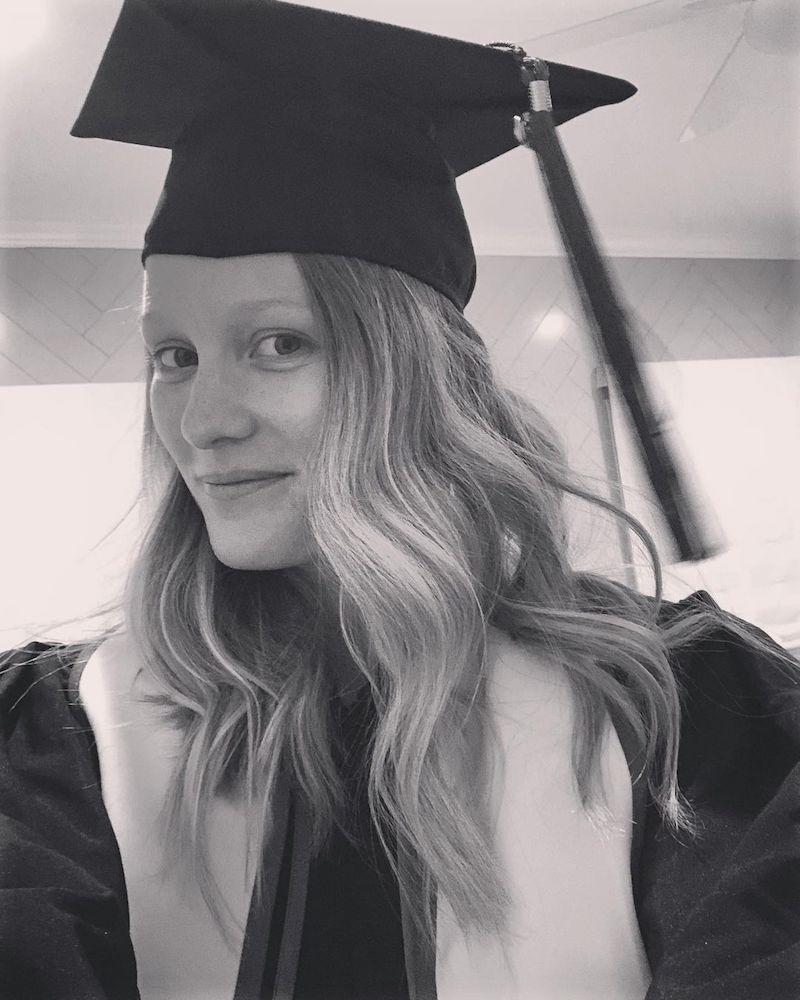 She added, "Even though #covid19 got in the way of walking across a stage to commemorate this accomplishment, I know the achievement is no less important."
Ashley also used her social media platform to encourage her followers to vote and support the Black Lives Matter movement, among other important issues. You know what they say, behind every great man is a greater woman. Topher is definitely one lucky guy!
Article continues below advertisement
In September 2023, Ashley's Instagram story made headlines following Danny Masterson's conviction.
After Topher's fellow That '70s Show alum Danny Masterson was convicted on two counts of rape and sentenced to 30 years behind bars, Ashley posted a story to Instagram in September 2023 that read:
"To every rape victim that is retraumatized by witnessing society debate and focus their attention on what is going to happen to the RAPIST, I see you [heart emoji]."
Folks online praised Ashley for standing with the victims.
"A lovely message," wrote one person on Reddit.
"Topher Grace is lucky to have her and she's lucky to have him too," wrote another.