The Gucci Xbox Is Very Real — and Very Expensive
Around the one-year anniversary of the release of the Xbox Series X, Gucci released a collaboration with the company. Is the Gucci Xbox real?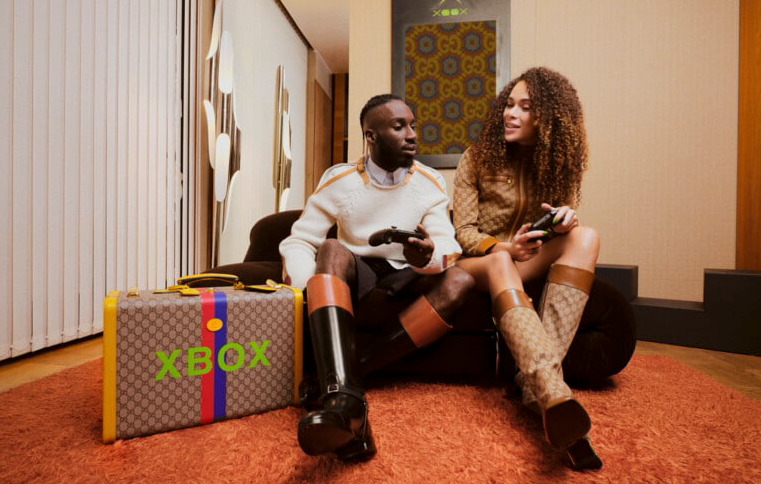 Any console gamer knows there's an extensive set of steps you have to take to get your hands on any of the current generation consoles. Thanks to the continued supply chain shortage, the new Xbox Series X and Series S consoles continue to be hard to track down, selling out within hours of restocking at almost every retailer. We personally have some tips to secure a purchase of this console for yourself — but it'll still take some dedication on your part if you really want it.
Article continues below advertisement
For some people, though, having the latest and greatest gaming console isn't quite enough — if the Gucci Xbox Series X console floating around the internet is any indication.
Is this console real? Did Gucci actually craft its own (more expensive) version of the new Xbox Series X (that many seasoned Xbox players still don't own)? Believe it or not, this designer gaming console is very real.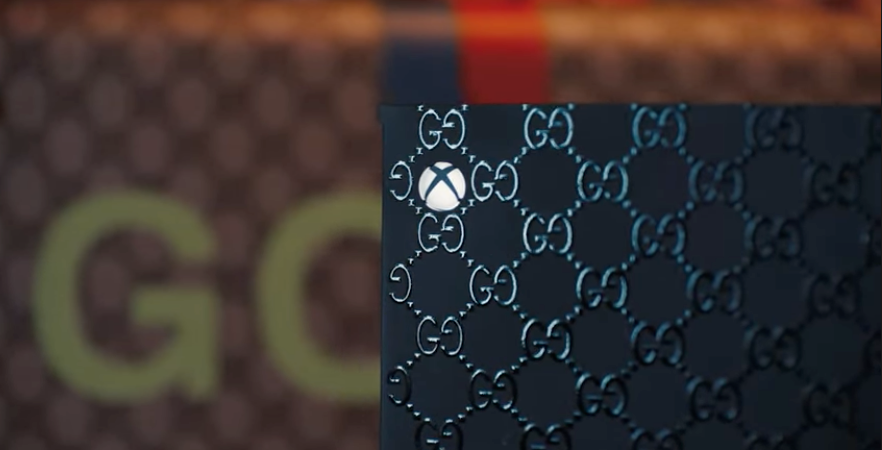 Article continues below advertisement
How much does the Gucci Xbox Series X cost?
When the limited-edition console launched at the end of 2021, it cost a whopping $10,000 and was only available to purchase on Gucci's website or in select Gucci stores.
For the five-figure sum, you received a brand-new Xbox Series X, branded with Gucci's signature double-G design, as well as two Xbox controllers (also branded with Gucci's red and blue stripe), as well as a carrying case designed like a classic Gucci suitcase to hold both the console and the controllers.
Article continues below advertisement
Purchasers also received a subscription to Xbox Game Pass Ultimate for an undisclosed amount of time, as well as the honor of owning an exclusive luxury console.
The Gucci Xbox Series X is a whopping 20 times the cost of the console's regular price of $499 — when it was available for purchase, that is. Now, those looking to buy it will easily shell out more than that on the resale market. It's not an attainable cost for many gamers, despite how expensive gaming can be already.
Article continues below advertisement
How many Gucci Xboxes are there?
For those who have just now discovered this limited-edition luxury item and are looking to get your hands on it, we have some bad news for you.
Article continues below advertisement
Gucci's partnership with the video game company was short-lived, releasing only 100 of these consoles in November of 2021 (around the one-year mark of the Xbox Series X's release).
Of course, this means that the console is long sold out on Gucci's site. That being said, there are still a few ways to collect this console for yourself.
The current generation gaming consoles have been on the resale market since their initial release — and the Gucci Xbox is no exception. If you're looking to purchase this console, you can find it online on various resale sites, though you'll be paying as much as twice the original cost to get it.
If you happen to have a casual $20,000 lying around, you can of course use it to purchase this luxury gaming console for yourself. But maybe consider what else you could do with that money first.