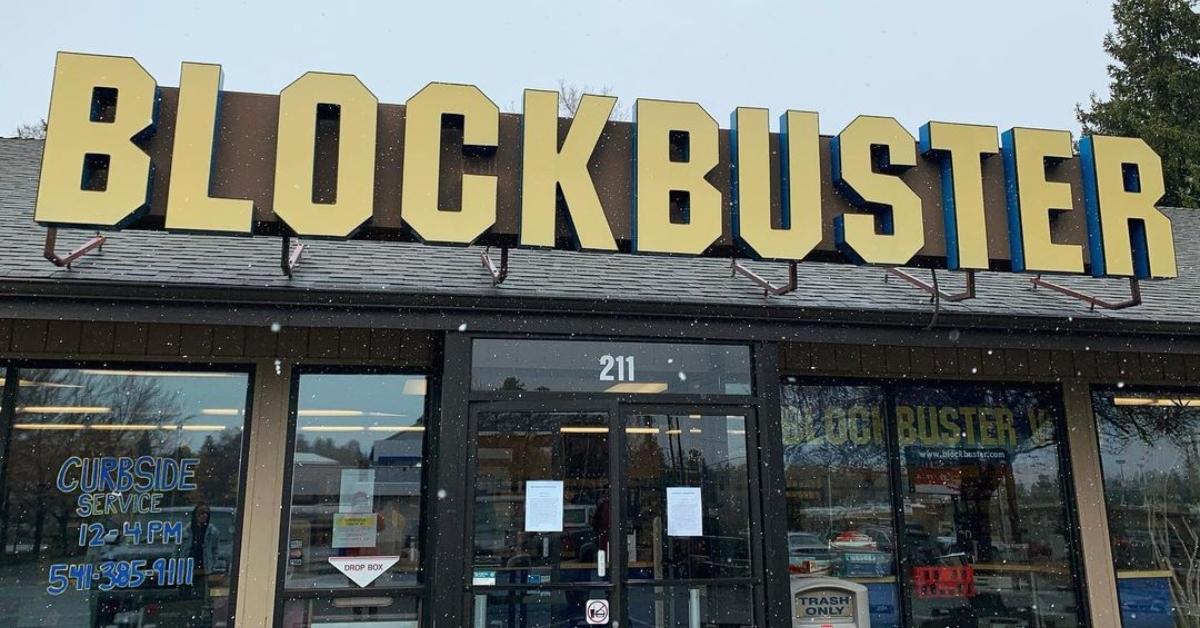 Grab Your Camera — Visit the Last Remaining Blockbuster in the World!
From creator Vanessa Ramos, Netflix's newest workplace sitcom Blockbuster is loosely based on real-life events that took place in the world's last remaining Blockbuster video store. In honor of the series, we invite you to soak up the nostalgia and take a peek inside the only blue-and-yellow video store left standing.
Taylor Morden's documentary The Last Blockbuster (also streaming on Netflix), takes a look back at the once-popular video rental store and why the chain was forced to close nearly 9,000 locations spanning the globe.
Article continues below advertisement
While the 2020 documentary provides commentary from celebs, touches on the '90s and early-2000s nostalgia, and reminisces about the physical experience of going into a Blockbuster and picking out a VHS or DVD, the film also highlights the one lone remaining Blockbuster. Is the last Blockbuster still open today?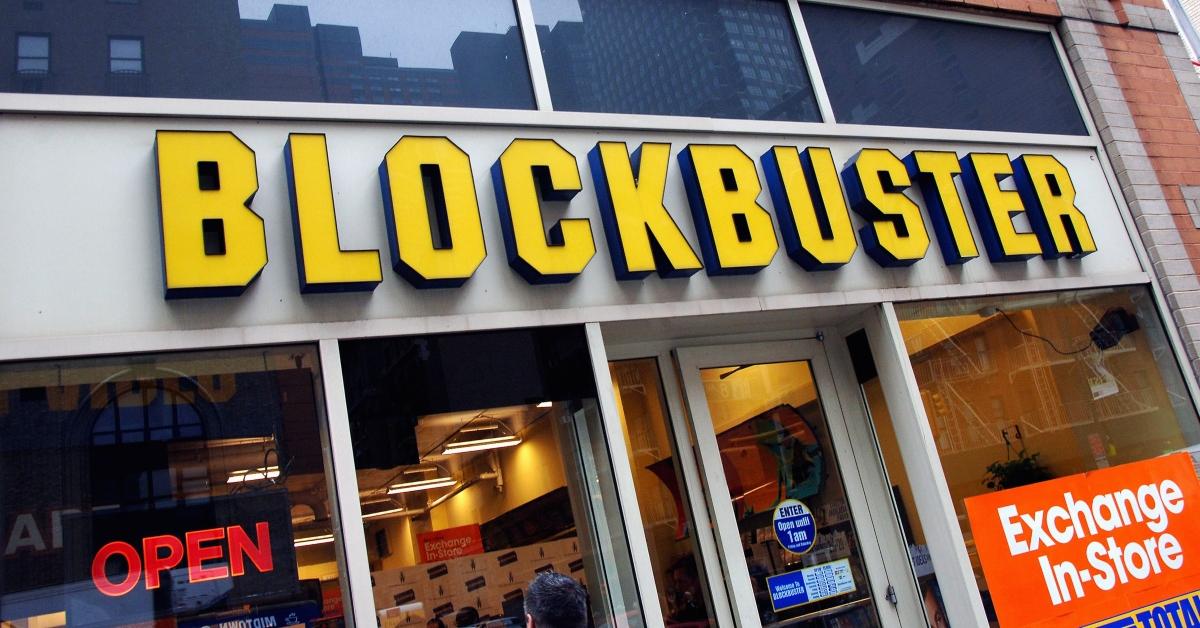 Article continues below advertisement
Is the last Blockbuster still open?
When the video rental chain was at the height of popularity, there were a total of 9,094 Blockbuster stores globally, per Newsweek. So, why did Blockbuster stores close? With streaming services such as Netflix and Hulu growing immensely in popularity, plus the former video giant no longer penalizing customers with late fees, Blockbuster was forced to file for bankruptcy. Though Dish Network attempted to keep stores open, the store locations were eventually sold.
After two Blockbuster stores closed in Australia circa 2019, a little Blockbuster in Bend, Ore., officially became the last one standing. And yes, it's still open.
In the documentary, longtime manager Sandi Harding talked about why this small-town Oregon location continues to thrive while every other store has not. She explained that there is a "core group of customers that know we're local, are very loyal, and come in every week."
Article continues below advertisement
Since this Blockbuster is locally owned, Sandi goes to Walmart and Target on Tuesdays to purchase the latest movies, so customers will have an up-to-date selection.
But customers aren't just visiting this video storefront to browse their selection of movies. According to the documentary, people from all over America are visiting Blockbuster in Bend to take pictures and videos from inside the store.
With '90s fads constantly making a comeback, maybe Gen Z will dub Blockbuster trendy once again.
Article continues below advertisement
Netflix's 'Blockbuster' comedy series premiered on Nov. 3, 2022.
From the writers of Superstore and Brooklyn Nine-Nine, Blockbuster highlights the lives of the last Blockbuster store's eccentric, dysfunctional staff members as they struggle to keep the location alive.
"Almost anything can be found online. But the last Blockbuster video store in existence offers people something special: an actual human connection," the series's official synopsis reads.
Article continues below advertisement
The series boasts 10 half-hour episodes and stars Randall Park (Fresh off the Boat), Melissa Fumero (Brooklyn Nine-Nine), Madeleine Arthur (Devil in Ohio), Tyler Alvarez (American Vandal), and Olga Merediz (In the Heights), among others.
Blockbuster is now streaming on Netflix.