"Weird Al" Yankovic and His Wife Have Been Together for Over Two Decades
Who is "Weird Al" Yankovic's wife? There is a renewed interest in the singer's personal life thanks to 'Weird: The Al Yankovic Story.'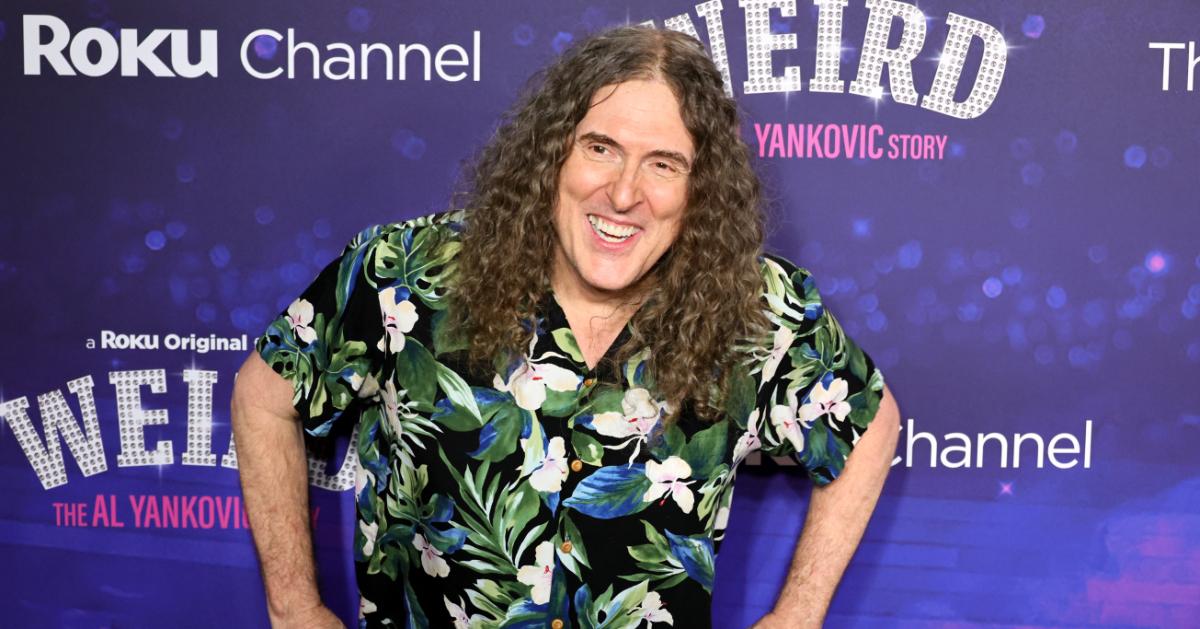 It's truly shaping up to be "Weird Al" Yankovic season. The release of his Weird: The Al Yankovic Story biopic has reinvigorated the interest of millions of fans of the eclectic artist and drawn in plenty of new ones. Viewers are seeing the comedic, musical, and largely-spoofed version of Weird Al through the masterful acting of Daniel Radcliffe, and despite its deviations from reality, it still delivers all that fans could hope for in terms of a Weird Al flick.
Article continues below advertisement
However, there are some aspects of the iconic singer's life that the film could have done a slightly better job exploring. Namely, who exactly is Weird Al's wife? What about his kids? Let's unpack all of the known details surrounding the "My Bologna" creator's life outside of the spotlight.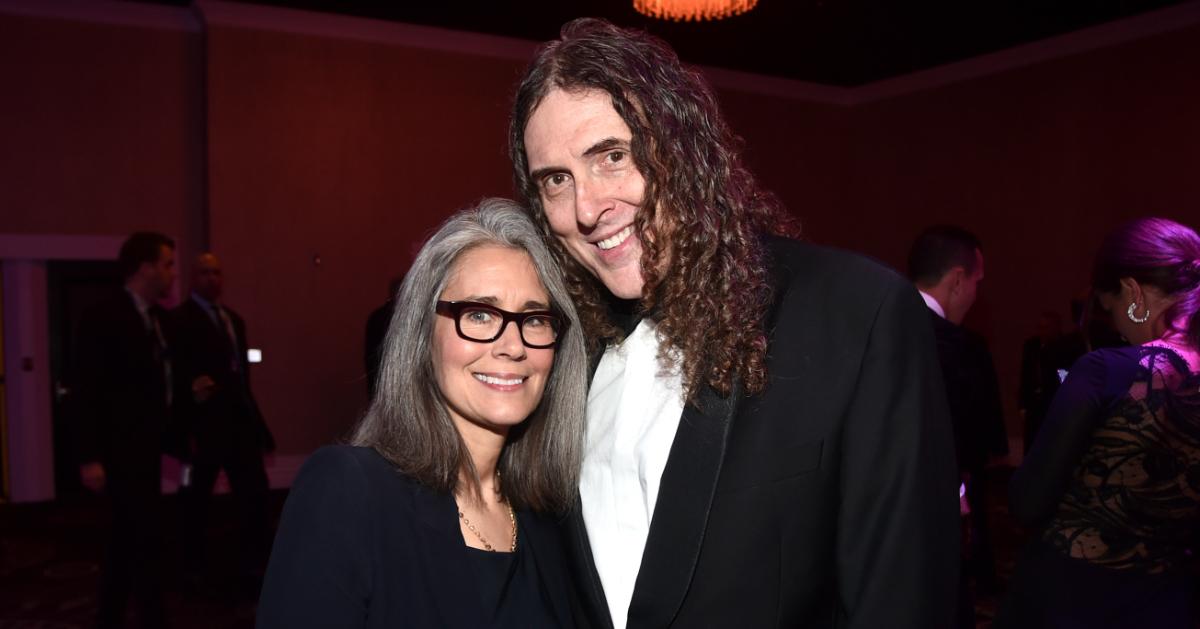 Article continues below advertisement
Who is "Weird Al" Yankovic's wife?
Fans worldwide know Weird Al for his music, but the story of his loving relationship with his wife, Suzanne Yankovic, is worth knowing as well.
In an interview with Rolling Stone in 2014, Suzanne explained that she was initially skeptical of Weird Al when Bill Mumy introduced them. "Then I thought, 'That's kind of shallow of me to just be looking at a persona. People are often so different than how they appear,'" she said.
And Suzanne's reevaluation was correct, as she told the publication, "We clicked immediately."
After spending weeks talking on the phone, the duo finally met up for their first official date.
"Going to meet her for our first date, I was like, 'I hope she's cute, 'cause I just might marry her,'" Weird Al told Wired.
As it goes, things went well between Weird Al and Suzanne, and on Feb. 10, 2001, the couple officially announced that they tied the knot. They have been married ever since.
Article continues below advertisement
Weird Al further explained to Wired, "I guess we did get married a little late in life, but neither one of us had been married before and neither of us intends to be married again. I enjoyed being single. But when I got married I found I was even happier, and when I had a kid I was even happier, still."
So, who is Weird Al's kid?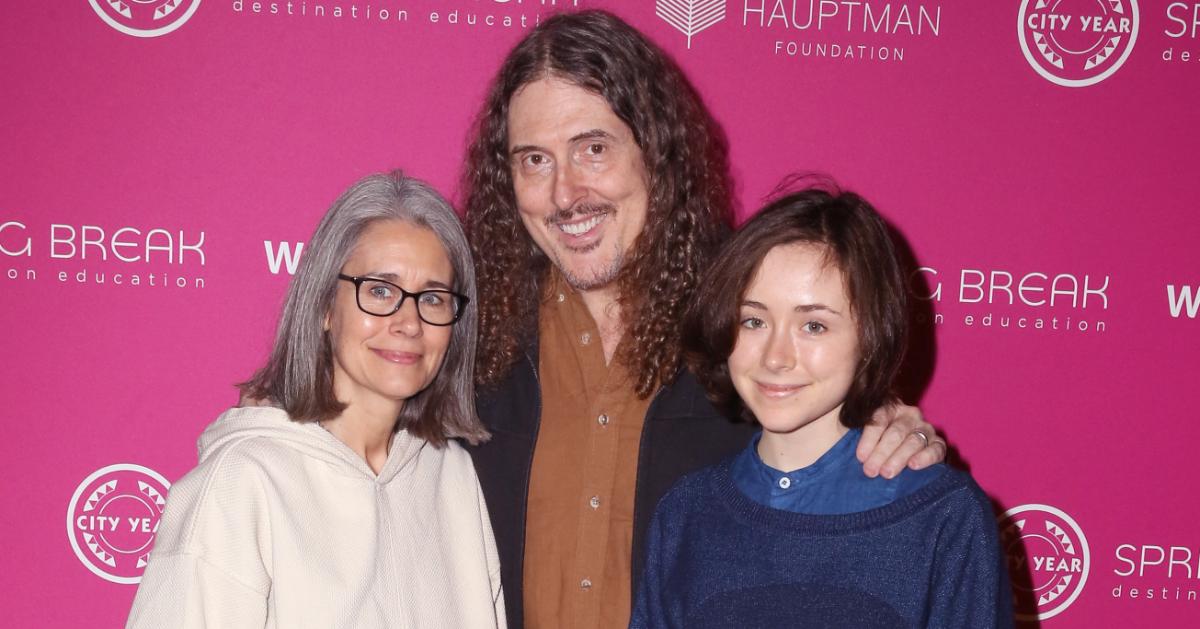 Article continues below advertisement
Does "Weird Al" Yankovic have any kids?
Although he admits to marrying late, Weird Al didn't waste any time after that when it came to taking on fatherhood. Nina Yankovic, the couple's daughter, was born on Feb. 11, 2003, just one day after their two-year wedding anniversary.
"She likes playing outside, animals and nature," Weird Al said of his daughter. "I was always watching TV at her age. Where did we go right?"
Nina, who was 11 when the interview was conducted, told Rolling Stone, "We take out mini marshmallows and put them on sticks and roast them over a candle. It's really fun. Sometimes an owl comes onto a tree and we look at him with binoculars."
Nina hasn't spoken much about her life publicly since. As of the time of writing, she is 19 years old and attends Williams College in Williamstown, Mass.