Hillsong Church Feels Eerily Similar to the Fictional Megachurches of 'The Righteous Gemstones'
'The Righteous Gemstones' deals with corrupt megachurches and the power of religious leaders, not unlike Hillsong Church. Is the show based on Hillsong?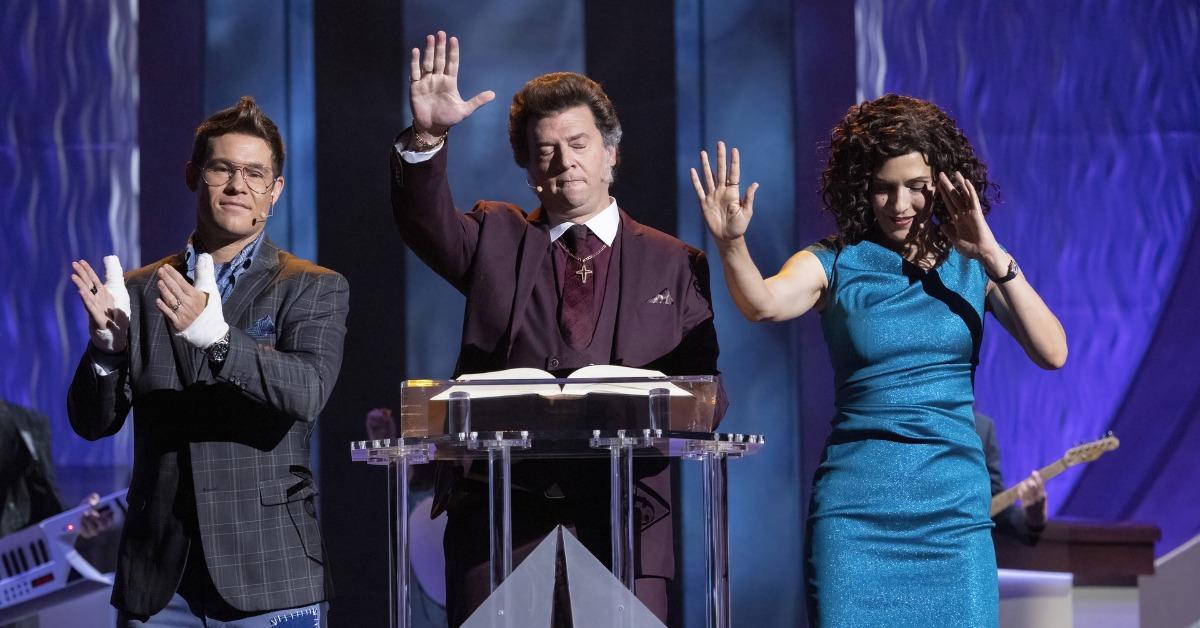 When The Righteous Gemstones fans tuned into the first season, many thought the culture presented about megachurches and the mega rich people behind them seemed awfully familiar. No one could quite put a finger on it until Season 2, when Kelvin Gemstone's (Adam Devine) style started to look more and more similar to that of a certain real life pastor from Hillsong Church, Carl Lentz.
Article continues below advertisement
But is The Righteous Gemstones actually based on Hillsong Church? The church started in Australia in the '80s, and the HBO comedy premiered in 2019. Hillsong is known for multiple scandals, like the allegations of sexual abuse against children at the hands of its founder Brian Houston's late father. It's also infamous for Carl Lentz's transgressions outside of his marriage and rumors of his cult-like mentality before he was fired in 2020.
There are certainly similarities between the show and the real life church, and now that the Discovery Plus docuseries Hillsong: A Megachurch Exposed has premiered, many are curious about the similarities.
Article continues below advertisement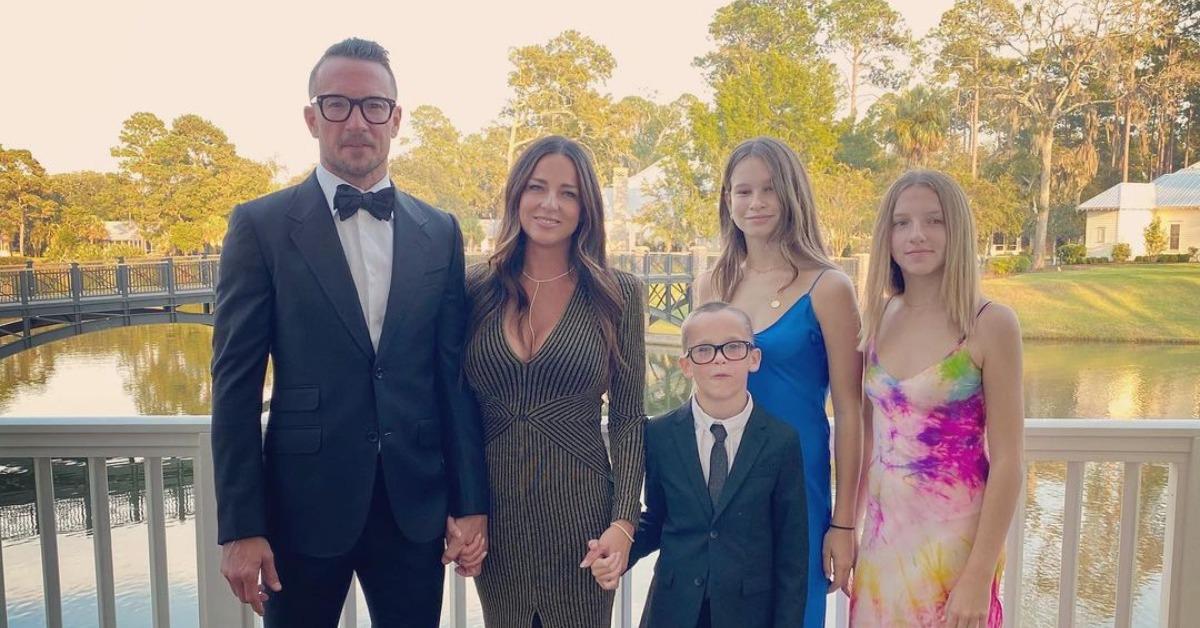 Is 'The Righteous Gemstones' based on Hillsong Church?
According to Adam Divine's podcast, This Is Important, which he co-hosts with his former Workaholics co-stars, he actually based some of his character's appearance in The Righteous Gemstones off of Carl Lentz. But is the show officially based on the disgraced church?
Danny McBride, who co-created and co-stars in The Righteous Gemstones, told the New York Post that his upbringing within his own church inspired him to make the show. He also told the outlet that most of the storylines in the show came before Hillsong Church scandals in real life.
Article continues below advertisement
"It actually stresses me out when these stories come out," he said. "Because I'm like, 'People are going to think we're copying them – and they're copying us!' It is kind of crazy when you'll see headlines and you're like, 'Wow, this stuff isn't too far off [from the show].' But I try to stay away from what's in the headlines, because people already got that when they read that news article. So, I try to find new ways to shock people."
Article continues below advertisement
Where is Carl Lentz now?
Carl was fired from his position as the pastor of the New York City chapter of Hillsong Church in 2020 because of "moral failures," according to a press release from Hillsong founder Brian Houston that has since been removed from the website. It was later revealed that the moral failures referred to Carl being unfaithful in his marriage.
The following year, Carl's family's nanny accused him of sexual misconduct. Although he denied those claims, Carl has been absent from social media ever since.
Today, Carl appears to still be working on his marriage despite his affair and other allegations within the church he was once aligned with. Carl's wife, Laura Lentz, shared an Instagram post in November 2021 in which she mentioned continuing the "journey" of "growing" in her marriage.
Carl is still off social media and out of the public eye, which is a far cry from the celebrity pastor in the welcome spotlight that he once was.