We Spoke With a Key Crew Member of 'Alone' to Confirm if the Series Is Staged or Not (EXCLUSIVE)
How staged is History channel's 'Alone'? Are the contestants really as isolated as the show portrays them to be?
If you've never worked or been on a film set, you know that your first few days can certainly be a jarring experience. With scripted programs, you'll be surprised at just how many different takes and camera setups there are for a single scene.
Reality TV shows, while "real," also feature a huge amount of production. But how does that affect a show like Alone? Is the show staged at all?
Article continues below advertisement
Is the show 'Alone' staged?
The survivalist genre in reality TV is uber-popular, and there are tons of different series out there that either skirt around that "off-the-grid" lifestyle or go into it full speed ahead. While a lot of shows, like Alaskan Bush People, have been outed as being almost entirely scripted, Alone really seems to lean into its premise.
The show chronicles 10 people who must survive in the wilderness for as long as possible with limited resources. Winners take home $500,000.
Article continues below advertisement
As the name suggests, all of the contestants are very much alone. Is it on the level of Survivorman alone-ness? Well, like the OG survivalist program, Alone participants are recording all of their own footage. They submit hundreds of hours of camera time to production, who come to the wilderness sites just to swap out batteries and media cards.
According to Larry Roberts, who came in second place during Season 2, the amount of intervention from production was minimal. "It varied, but they did check on us on a regular basis. We had a GPS tracker that we were required to carry. They would check in with us at least nightly, make sure that we were OK. They would send a very simple text that just said, 'Nightly check-in.' And we had a button with three presets, and we would just hit 'OK,' and just send it," he told ODN in 2016.
Article continues below advertisement
Behind the scenes for the show, the crew is dedicated to providing authenticity for the series. In a 2018 interview with Cynopsis, executive producer Shawn Witt directly refuted claims that the series was fake.
"We pride ourselves in providing each participant with the most unobstructed opportunity to test their survival skills, isolated, in a wild environment, while also taking the necessary safety precautions."
Article continues below advertisement
Per The Cinemaholic, contestants aren't so removed from civilization that they would be in life-threatening danger should disaster or emergency strike. Players are also subjected to frequent medical checkups that ramp up as the end of the competition nears.
'Distractify' recently spoke with 'Alone' executive producer Ryan Pender about the legitimacy of the program.
Distractify recently spoke with Alone executive producer Ryan Pender, who confirmed that not only is the show real, but the crew working on the show is far enough away that the contestants can't use them as a resource.
"I think everybody thinks that you know, we're just over the next hill, right? And if something happens, we'll be running over and getting there in five minutes," Ryan told Distractify.
Article continues below advertisement
In fact, the opposite is true.
"We are at least half an hour to an hour response time to these folks. But we mobilize. Yeah, I mean, they are [still] alone. They are truly alone," he continued.
Ryan also confirmed that contestants are equipped with old cell phones that can only be used in emergency situations but don't provide much assistance beyond that.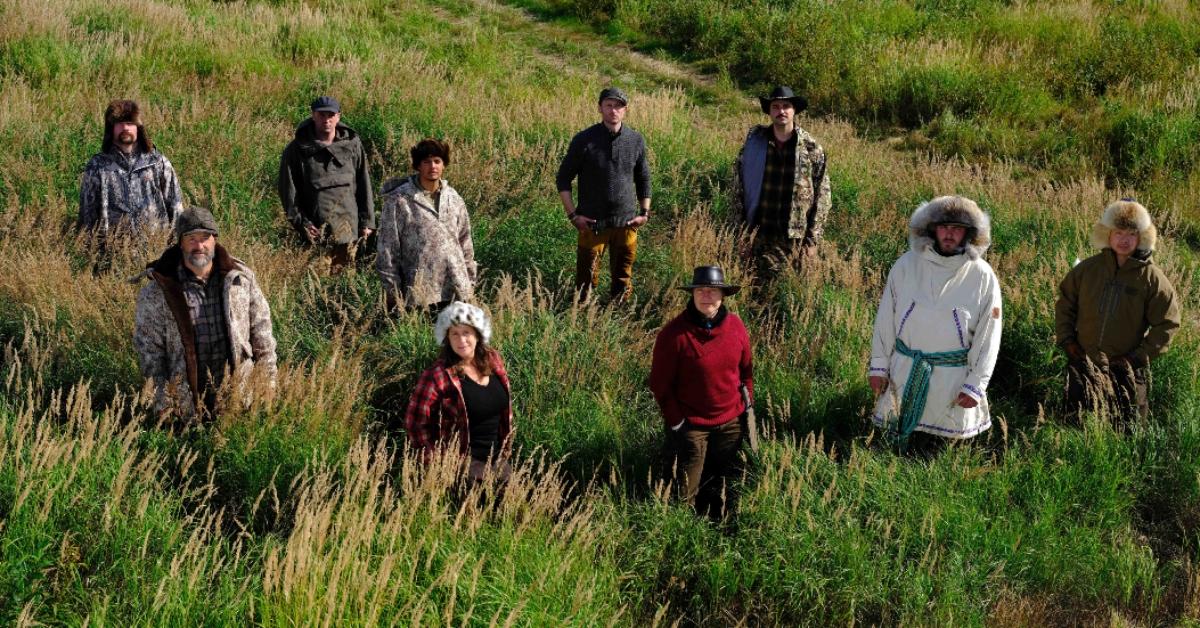 Article continues below advertisement
In terms of the show's medical checks, Ryan also told us that they space them out rather far from each other.
"Every 20 or 25 days we go in," Ryan said. "We check their blood oxygen level, their heart rate, their weight, temperature, so on and so forth."
The medical professionals on call also ask contestants about their medical health. Despite the real dangers, contestants are encouraged to contact the crew in life-threatening emergencies.
Here are all the past winners of each season!
People who last the longest in a season win $500,000. Anyone who can go 100 days alone in the wilderness receives $1 million.
Below are the winners for the first eight seasons of Alone. Spoilers ahead!
Article continues below advertisement
The following contestants won the first eight seasons of Alone:
Alan Kay: 56 days.
David McIntyre: 66 days.
Zachary Fowler: 87 days.
Ted & Jim Baird: 75 days.
Sam Larson: 60 days.
Jordan Jonas: 77 days.
Roland Welker: 100 days.
Clay Hayes: 74 days.
Juan Pablo Quiñonez: 78 days.
Article continues below advertisement
Of all the competitors thus far, Roland is the only contestant in the show's history who was able to win the $1 million prize. This was hardly surprising to viewers since they knew from early on that the dude was an extremely capable contestant. His strict preparation and training regimen were dedicated to his deceased mother. During the season, he had vowed to honor her memory by being the first person to accomplish the milestone.
On the other hand, recent winner Clay Hayes wasn't exactly an empathetic character. For many fans, Clay was abrasive during his time in isolation. However, he won over some fans during moments where he would talk about missing his family.