Will There Be a Season 5 of 'All American' on the CW? What's Next for the Show?
By Leila Kozma

Nov. 9 2021, Published 9:42 a.m. ET
Based on Spencer Paysinger's experiences growing up in South Los Angeles and attending the prestigious Beverly Hills High School, the CW's All American focuses on problems such as staying loyal to one's friends while pursuing one's ambitions.
Article continues below advertisement
Over the past few seasons, All American has explored protagonist Spencer's (Daniel Ezra) chaotic ties to people like Coop (Bre-Z), among many others. Is there going to be a Season 5? Will we get to see what Spencer gets up to after graduation?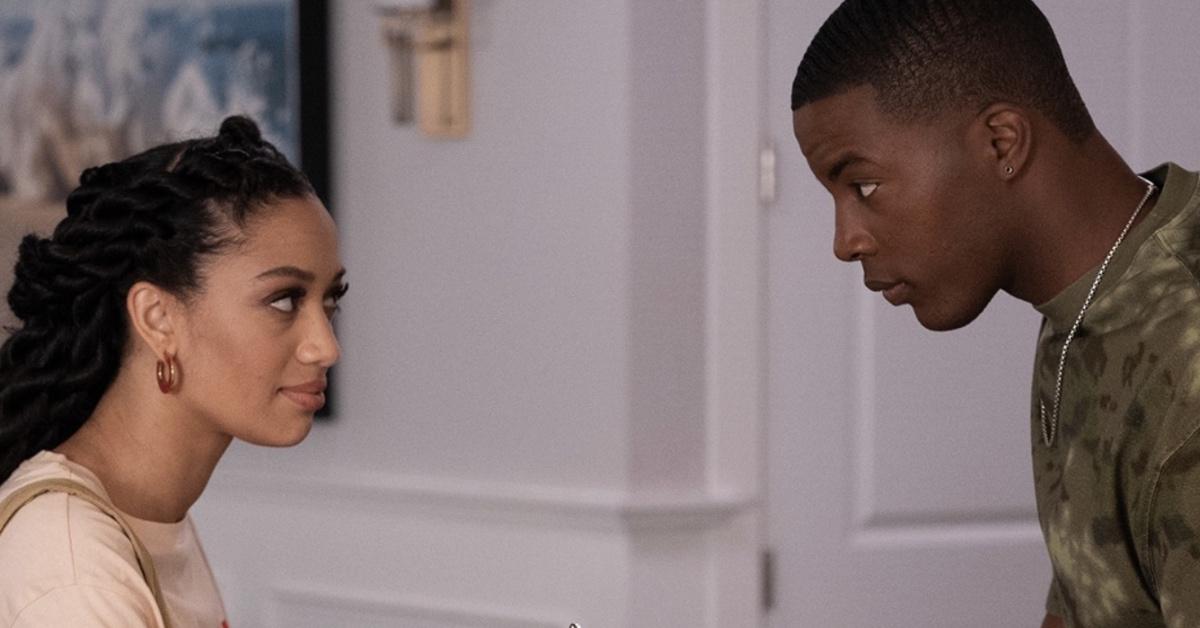 Article continues below advertisement
So, will there be a Season 5 of 'All American'? What do the ratings say?
Season 5 of All American is still pending approval. If the ratings are anything to go by, fans have no reason to lose sleep over the lack of announcement.
Season 1 of All American premiered on Oct. 10, 2018, immediately garnering popularity among coming-of-age drama fans. Unlike some shows out there, All American seems to have garnered a loyal fan base early on, attracting a reported 670,000 viewers on average.
Article continues below advertisement
After a season of steady ratings, All American unexpectedly took off in Season 2.
The Season 2 premiere drew in a reported 880,000 viewers, with the rest of Season 2 attracting between a reported 640,000 and 780,000 people. Season 3 turned out to be an even bigger hit, reportedly alluring between 600,000 and a million viewers per episode. In other words: the show continues to become more and more popular.
Article continues below advertisement
The CW has yet to greenlight Season 5 of 'All American.'
The CW put in an order for Season 1 in May 2018, and they have continued to renew the show on an annual basis ever since. Season 2 was announced in April 2019. (Because of the unmatched success of the Season 2 premiere, the channel soon announced that Season 2 would comprise 16 episodes instead of the originally planned 13.)
Season 3 was announced in January 2020, while the news about Season 4 was unveiled in February 2021.
What do the creators of 'All American' have to say? Are they planning on taking things further?
As showrunner Nkechi Okoro Carroll told TV Guide, the explosive Season 3 finale left a mark on most characters.
"There isn't a character on the show that isn't changed in some way by the events of the Season 3 finale," Nkechi said. "We'll be looking at characters who are evolving and adjusting and making different decisions because of everything that happened."
Article continues below advertisement
"It's almost like we're seeing a new version of them. They're not the same juniors that we met in Season 1," Nkechi added. "They're in the back half of their senior year. They're older. They've been through a lot and as a result, we're gonna see a slightly different version of them emerge after the [premiere]."
Article continues below advertisement
"National Signing Day, combines, recruitment by colleges — all of that is an active part of a high school football player's life, especially elite high school football players," Nkechi said about potential directions the show could take. "We're really going to be playing out the authentic sort of stories of what happens with college recruitment, the pressure these student-athletes are under, what happens when you don't have as many offers on the table as you're approaching signing day."
As she went on to suggest, Season 4 of All American touches on the hectic period preceding graduation. She didn't share plans about a potential Season 5, but she didn't rule out the prospect of devising a more mature, college kid-oriented creative direction either.
Catch new episodes of All American every Monday at 8 p.m. on the CW.