Hulu's Rom-Com Musical Series 'Up Here' Lets Intrusive Inner Voices Shine — Is It Based on a Book?
Is Hulu's rom-com musical series 'Up Here' based on a book? The project follows the love story of Lindsay and Miguel, whose inner voices have a lot to say.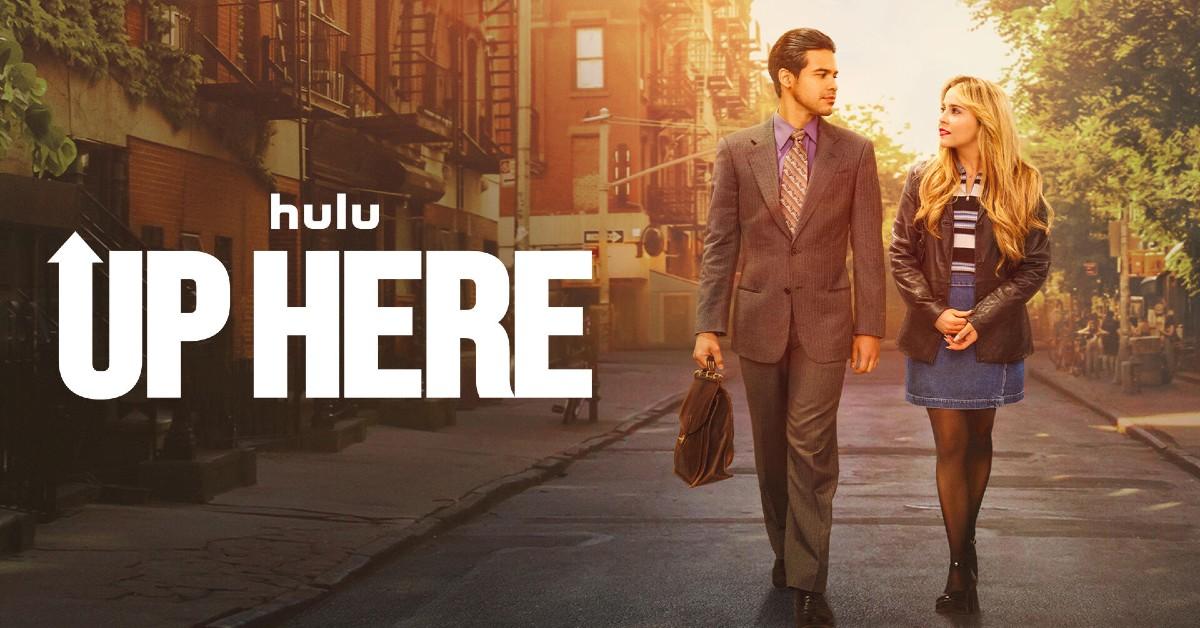 Dispiriting inner thoughts and self-doubt make chasing grand dreams and finding lasting love complex journeys. In Hulu's new musical series Up Here, the inner voices of dreamer protagonists Lindsay (Mae Whitman) — a budding writer — and Miguel (Carlos Valdes) — a lost finance guy — are personified (and they have a lot to say).
Article continues below advertisement
Set in Manhattan circa 1999 (the anticipation of Y2K building), Up Here follows "the extraordinary story of one ordinary couple, as they fall in love — and discover that the single greatest obstacle to finding happiness together might just be themselves — and the treacherous world of memories, obsessions, fears, and fantasies that lives inside their heads."
The rom-com comes from Tony-winning director Thomas Kail (Hamilton), screenwriters Danielle Sanchez-Witzel (The Carmichael Show), and Tony winner Steven Levenson (Tick, Tick... Boom!).
Up Here is a known adaptation, but it doesn't boast literary origins. If not a book, what is it based on?
Article continues below advertisement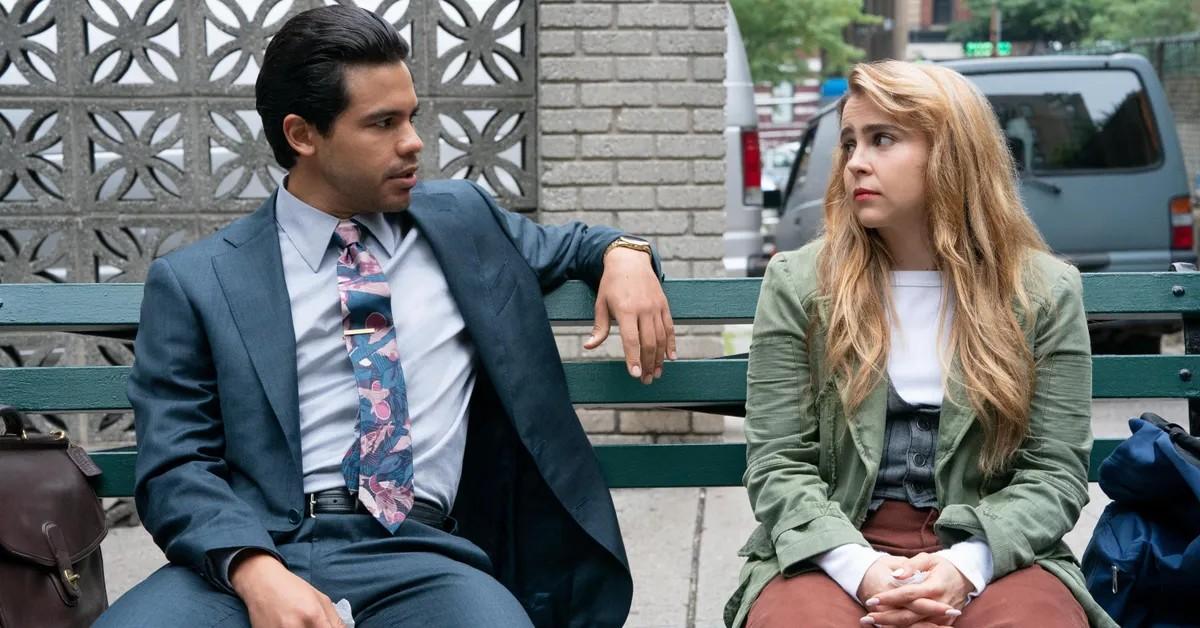 Hulu's 'Up Here' is based on a stage musical by Kristen Anderson-Lopez and Robert Lopez.
Kristen Anderson-Lopez and Robert Lopez — a super accomplished musical theater couple — based their 2015 stage musical Up Here on their own romance, per Playbill.
When a New Orleans psychic told Kristen she was actually a writer and that she'd soon meet someone of "undisclosed ethnic origin" in "a class or a club," she thought nothing of it. Soon after this, her relationship ended and she began writing, earning a spot in the BMI Lehman Engel Musical Theatre Workshop. It was there that she met Robert, a third-year composer of "undisclosed ethnic origin." (He's half Filipino.)
Article continues below advertisement
"He walked in the room and he had this shiny black floppy hair and this blue shirt. And he was so cute. And I was like, 'I love him. I'm gonna marry him,'" Kristen told Playbill. And she did!
Known for their songwriting work on Disney films Frozen, Coco, and Frozen II, the two creatives boast two Oscars, two Grammys, and an Emmy Award (for their work in Marvel's WandaVision).
Kristen and Robert wrote over 25 original songs for Hulu's Up Here with hopes of revamping their stage musical — which premiered at La Jolla back in 2015.
The stage version only showcases the inner voices of the male lead. They wanted the woman's inner voices to be present as well, but balancing more than one headspace proved to be a challenge.
"On stage, it felt a bit awkward to have to set up so many different realities," Robert shared. With Broadway's Frozen and Frozen II on the horizon, the duo had no time to rework the stage version.
Article continues below advertisement
After seeing Thomas Kail and Steven Levenson's work on 2019's Emmy-winning miniseries Fosse/Verdon, Kristen and Thomas knew they were the right creatives to elevate Up Here.
"This team knows how to go from reality into a psychological world that represents the thought and psychology of the main character. These guys know how to do what we're trying to do with Up Here," Kristen said.
Article continues below advertisement
Though Kristen described the stage show as a representation of "subversive joy," it's gloomier than the Hulu adaptation, which, according to Playbill, "leans more into comedy."
While the internal voices were originally conceptual identities, the eight-episode streaming series reframes them to be people from the main characters' lives. Kristen and Robert view this as one of the best edits to their stage musical (thanks, Steven Levenson!).
Featuring charming nods to Kristen and Robert's blooming relationship — via romantic landline phone calls and the "poetry" of the year 1999 — Hulu's Up Here overall stays true to its theatrical source material.
Watch Lindsay and Miguel's romance unfold in Up Here, which is currently streaming on Hulu.