Will We Spot Adam Sandler's Buddy Jack Black in 'Hubie Halloween?'
Is Jack Black in 'Hubie Halloween,' and who else can we expect to make a cameo? Everything you need to know about Adam Sandler's Netflix movie.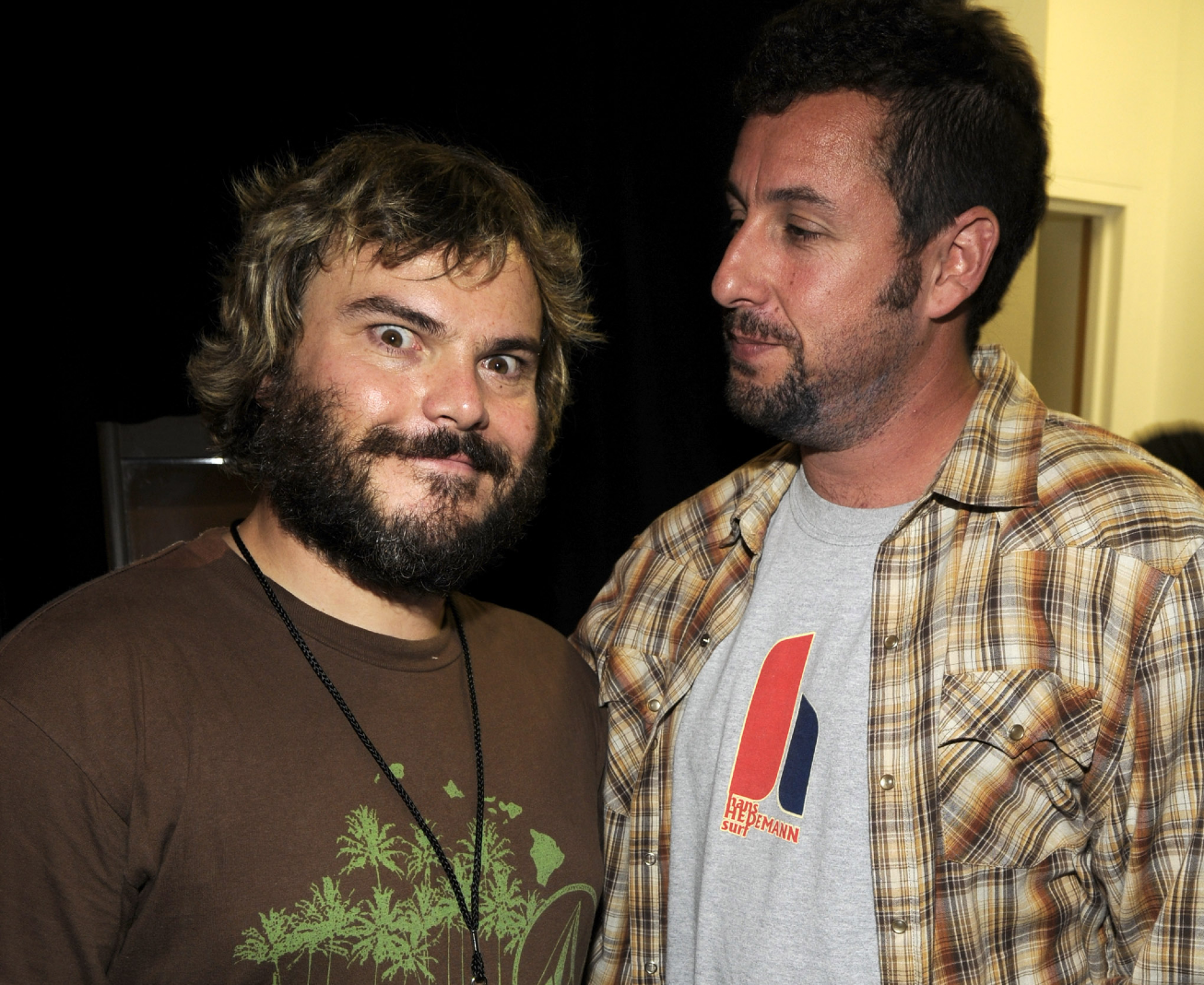 Comedy legends Jack Black and Adam Sandler are no strangers to collaboration, and Adam's upcoming Netflix adventure Hubie Halloween is no exception. Directed by routine collaborator Steven Brill, the film follows a Salem, Mass. resident (played by Adam Sandler) who vows to protect the town each and every Halloween.
This Halloween, however, he appears to have his work cut out for him, and spooky hijinks ensue.
Article continues below advertisement
With Adam's long history of including famous friends in his projects, one would expect to see at least a few familiar faces in the movie, but the question remains: where is Jack Black?
Does Jack Black make a cameo in 'Hubie Halloween'?
Surprisingly, Jack and Adam haven't made many on-screen collaborations. Jack is more well known for being a member of the "Frat Pack'" a group of comedians who have appeared together since the mid-1990s.
Article continues below advertisement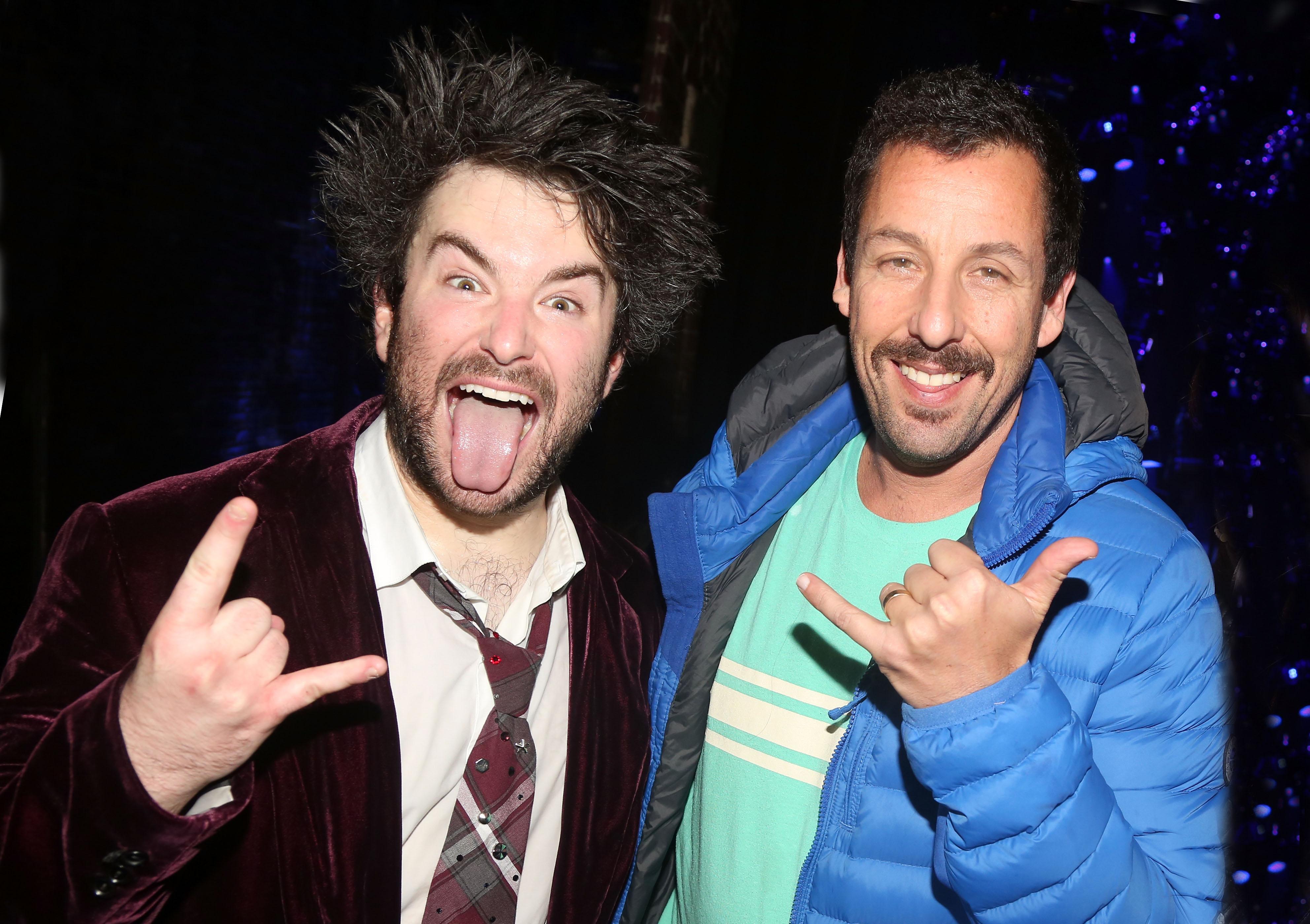 On the flip side, Adam is known for his own group of comedian friends, stemming from his days on Saturday Night Live and his first box-office success, Happy Gilmore. They just missed each other at events such as the Nickelodeon's Kids Choice Awards, where Jack Black has frequently hosted (three times), and Adam currently holds a record for the number of awards won (9).
Article continues below advertisement
Adam has even visited the backstage of School of Rock, the Broadway sensation based on the 2003 musical comedy Jack starred in! And Jack's recent turn as famous children's horror author R.L. Stine in 2015's Goosebumps would indicate he's up for a Halloween-themed adventure.
A collaboration between the two comedians seems like it would be a no-brainer, especially considering their roots in comedy both started at Saturday Night Live. But did these two legends decide to team up for Netflix?
Article continues below advertisement
Ultimately, it looks like, despite the star-studded nature of Hubie Halloween, Jack will not be appearing in the film. This isn't to say a new collaboration couldn't be incoming — we'll have to keep our fingers crossed!
However, there are cameos galore in 'Hubie Halloween'!
It wouldn't be an Adam Sandler film without an appearance from some of the people closest to him: his family. Adam's daughters Sadie and Sunny can be seen as the children of his love interest, Violet Valentine (Julie Bowen) alongside Stranger Things alum Noah Schnapp, while his wife appears as cameo role Tracy Phillips.
Article continues below advertisement
Longtime collaborator Kevin James plays one of the main roles as Officer Steve Downing, and Steve Buscemi rounds out the main cast as Walter Lambert, Hubie's mysterious neighbor.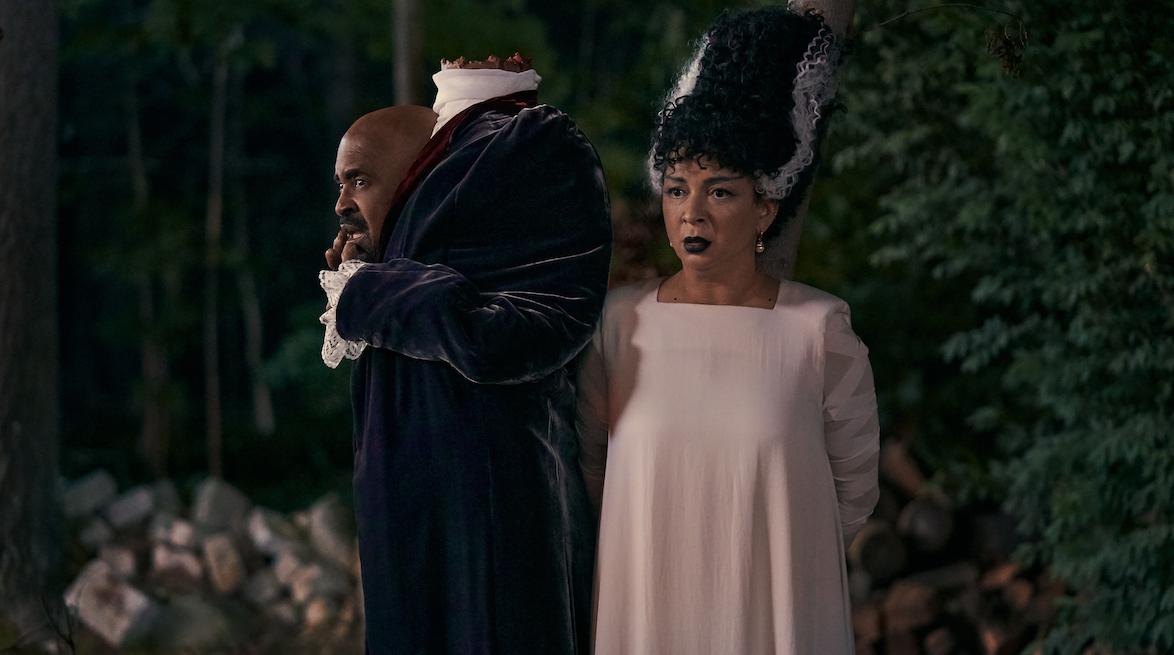 Article continues below advertisement
One of Jack Black's own "Frat Pack" members has also made the cut, with Ben Stiller making a cameo as Orderly Hal. The rest of the cameos are collaborators of Adam's, notably, Rob Schneider, Blake Clark, Tim Meadows, Collin Quinn, Dan Patrick, and, hilariously, Shaquille O'Neal.
Newcomers to the Sandler comedy franchise include current SNL members Kenan Thompson and Melissa Villaseñor, as well as SNL veteran Maya Rudolph. Sprinkled into the plethora of cameos are seasoned actors and young newcomers alike, including June Squibb, Ray Liotta, Michael Chiklis, Paris Berelec, Karan Brar, China Anne McClain, Lavell Crawford, Kym Whitley, Mikey Day, Betsy Sodaro, and Tyler Crumley.
Watch Adam and his buddies on Hubie Halloween on Netflix now.