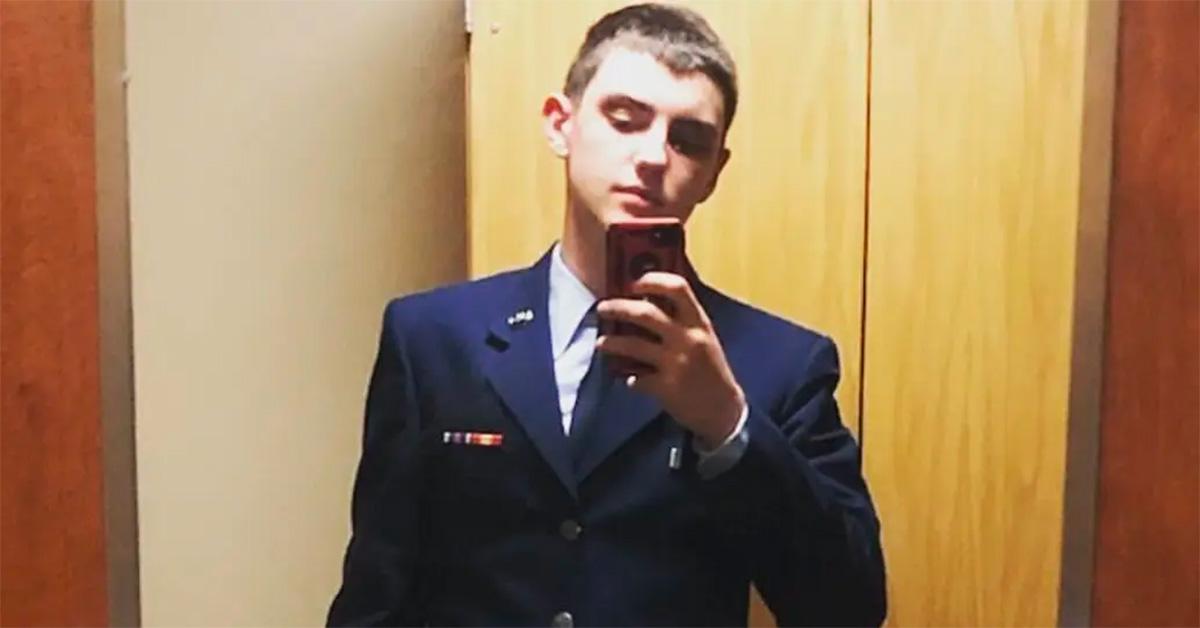 Pentagon Leaks Suspect Jack Teixeira Comes From a Family With Military Ties
Jack Teixeira is suspected of leaking highly classified military documents. Who are his parents? His family has strong ties to the military.
Since 21-year-old Jack Teixeira is suspected of leaking highly classified military documents, he could face a pretty lengthy jail sentence.
Article continues below advertisement
As the public grapples with the fact that the leaks came from someone who is barely old enough to drink, many are also wondering who Jack's parents are, and how he came to have such classified material. Here's what we know about Jack Teixeira's parents.
Who are Jack Teixeira's parents?
Jack is a national guardsman with the Massachusetts Air National Guard, which isn't surprising when you learn about his parents' strong ties to the military. Jack's step-father, Thomas Dufault, retired from the military in 2019 after 34 years of active service. He ended his career as a Master Sergeant in the same unit as Jack, the 102nd Intelligence Wing.
Article continues below advertisement
They both worked at Joint Base Cape Cod, and Jack was working the night shift at the base. His mother, Dawn Dufault, owns and is the head grower at a flower business, which she first opened in 2017. In the past, she worked with several groups related to the military and veterans, including the Massachusetts Military Heroes Fund, Home For Our Troops, and the Massachusetts Department of Veterans Services.
Article continues below advertisement
Why was Jack Teixeira arrested?
Jack was arrested following an FBI raid on his family's home in Dighton, Mass. on April 13, 2023. He's suspected of having a leaked highly sensitive documents that included information about the U.S. assessment of the war in Ukraine and its policies toward China. Although Jack had a relatively junior position at the base, he was given a high-level security clearance that gave him access to top secret information.
The reasons for the leak remain unclear, but it seems that Jack may have simply been trying to prove a point during an argument on a Discord server that's mainly focused on the video game Minecraft. Jack's motivations don't seem to have anything to do with uncovering state secrets or helping China or Russia gain an upper-hand. Instead, it seems Jack was using them as proof that he knew more than the person he was arguing with.
Article continues below advertisement
Discord has said it's cooperating with the federal investigation.
Following Jack's arrest, Discord released a statement saying that Jack had violated their terms of service by using the service to break the law.
"We are aware that law enforcement officials have arrested the individual accused of illegally posting classified material on our platform," a Discord spokesperson said in a statement to CNN. "We have cooperated with officials and remain committed to doing so as this investigation continues."
"While Discord places a premium on the privacy of our users, we believe that our platform best serves the needs of all when we collectively engage in responsible online behavior. Our Terms of Service expressly prohibit using Discord for illegal or criminal purposes, which includes the sharing of documents on Discord that may be verifiably classified," the statement concluded.