Jag Bains Is the 'Big Brother' Season 25 Champion — Who Are His Siblings?
Jag Bains is the first Sikh participant and winner of 'Big Brother'. He has two siblings. Who are they and did they support him on the show?
The Gist:
Jag Bains was crowned Big Brother Season 25 champion after receiving five votes.
He has two siblings who both love and support him.
Jag said in a recent interview that everything he does is "for his family."
Article continues below advertisement
Jag Bains was voted out of the house on Week 4 of Big Brother Season 25. Now, he's $750,000 richer and has the privilege of calling himself the winner.
Jag became the season champion on November 9 after receiving five votes. His friend and competitor Matt Klotz was first runner-up.
Being the first Sikh player and winner in franchise history, Jag is a spirited competitor who even broke the Big Brother veto vote record. When he's not on the show, you can find him smiling on social media in photos and videos from Big Brother, and in a few posts with his brother, Jasmair Bains.
Jag also has a sister named Hakikat Bains, and the three appear to be inseparable in photos. What else do we know about her and Jasmair and Hakikat? We have details below.
Article continues below advertisement
Jasmair supported Jag before and after his time on 'Big Brother'.
Jag and his brother Jasmair are incredibly close and often on each other's social media. One heartwarming post the reality star's brother shared on July 31 congratulated Jag on making it into Big Brother.
"This post doesn't even do justice to how excited I am!" Jasmair wrote, adding, "I'm still trying to grasp the fact that we've watched this show growing up and now he's one of the people who's going to have me at the edge of my seat."
The pair even work together as real estate agents, and debuted Bains Bros in an Instagram post on May 16. They currently run the firm from Washington.
Article continues below advertisement
When he's not working or supporting Jag, one may find Jasmair playing flag football. He and Jag were members of the Washington Unified Flag Football Team that placed second at the 2022 Special Olympics USA Games.
Article continues below advertisement
In an Instagram post, Jasmair confirmed he has been a part of the Special Olympics community for over 12 years. Jasmair also mentioned in his tribute that people with I/DD (intellectual developmental disability) who wish to be involved with the Special Olympics community can reach out.
Jag's sister Hakikat supported him on 'Big Brother'. But she is the only sibling not involved in real estate.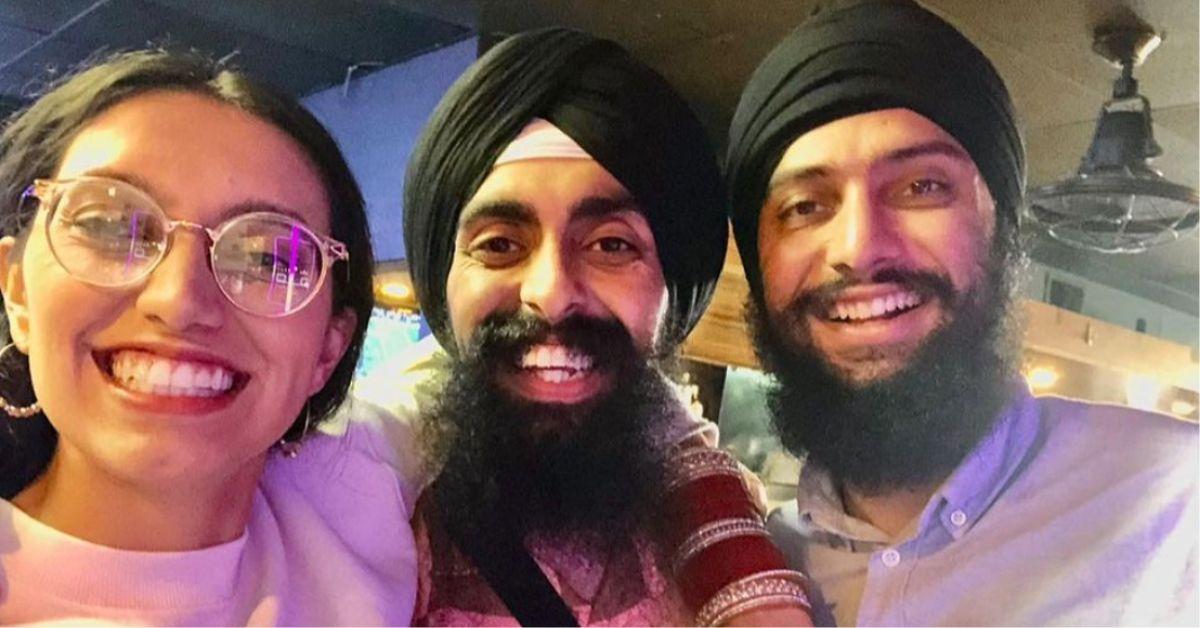 Hakikat does not have a personal social media account at the moment, but she is close with her brothers Jag and Jasmair, and is also a successful therapist at Yes to Therapy, a clinical group practice located in California.
Article continues below advertisement
According to her work profile, Hakikat has worked with children and families from diverse backgrounds, and specializes in helping children, adolescents, and adults who are seeking individual and family therapy.
Article continues below advertisement
Her specialties include treating depression, suicidal ideation, anger management, and anxiety.
She also helps people with mood disorders, grief counseling, trauma-informed approaches, behavioral issues, and attachment in children and family conflict.
The clinic's Instagram supported Jag in a post requesting that he receive votes to be America's Favorite Player. What a supportive, sweet family!