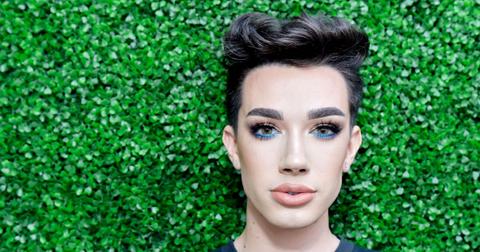 Does James Charles Have a Boyfriend? Here's the Tea
By Lizzy Rosenberg

Updated
By now, you're most likely somewhat familiar with makeup guru and beauty icon James Charles. The charismatic YouTube star is known for his incredible ability to contour, his indispensable role in the (former) Sister Squad alongside the Dolans and Emma Chamberlain, and his unusual ability to get wrapped up in sticky and #dramatic situations with other influencers (namely Tati Westbrook).
Article continues below advertisement
Since his last infamous blowout with Tati, it doesn't seem as though he's been sucked into any blaring dramatic situations. However, after publicizing an intense desire to find a partner earlier this year in January 2020, we're absolutely dying to know if James Charles has found a boyfriend — here's what we know regarding the content creator's personal life.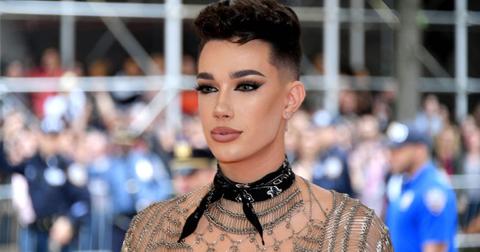 Article continues below advertisement
Does James Charles have a boyfriend? Here's everything to know about his love life.
Devoted fans who follow James on his social media channels most likely caught wind of a TikTok video he posted earlier this year, in which he basically announces that he is looking for a boyfriend, and he wants to "get wifed up," according to Insider. James proceeded to invite any and all single, interested guys who appreciate horror movies, James' ever-gorgeous nails, escape rooms, and trying new restaurants, to comment or leave a reply to the video.
The 20-year-old has not yet publicly confirmed whether or not his Bachelor-style search for love proved to be successful but at the end of March 2020, James matched with fellow YouTuber David Dobrik on Bumble, according to PopBuzz. Obviously, fans of both YouTube stars freaked out, convinced that the dating app results were real. Apparently, though, the two are just friends, and David was merely on the app to take fans on virtual dates. They ended up just laughing it off in the end. Dang.
Article continues below advertisement
It seems like James has an abundance of interested suitors on social media.
Although James has not announced whether his quest to find a boyfriend that meets his qualifications was successful or not, there are clearly a plethora of suitable bachelors looking to wife up James. He received several responses on the original TikTok video, and scrolling through Twitter, we've found a wide range of single boys who are currently vying for the influencer's love.
Article continues below advertisement
Check out what James' devoted suitors had to say while asking him out via Twitter, below. This actually feels like a social media-based, Gen-Z version of The Bachelor and we are seriously living for it right now. This could honestly be the next Bachelor spin-off. Take notes, Chris Harrison.
I'm bisexual, and I want to find a way to become @jamescharles ' boyfriend. Do you have any advice? Can you tell him I need him?

— Natan (@NatanGZF) March 31, 2020
Article continues below advertisement
While it's not totally clear if James' hunt for a sweet boy on TikTok was deemed successful, per se, we are totally supporting his journey to find a partner right now. There are so many seemingly-nice boys sliding into his DMs on Twitter, and obviously, he received hundreds of responses from his initial TikTok video. Either way, James, we're rooting for you! Keep on searching for the perfect man!