James Charles Exits YouTube Series 'Instant Influencer' After TikTok Grooming Accusations
Was James Charles fired from YouTube series 'Instant Influencer'? His exit from the hosting gig comes after he was accused of grooming on TikTok.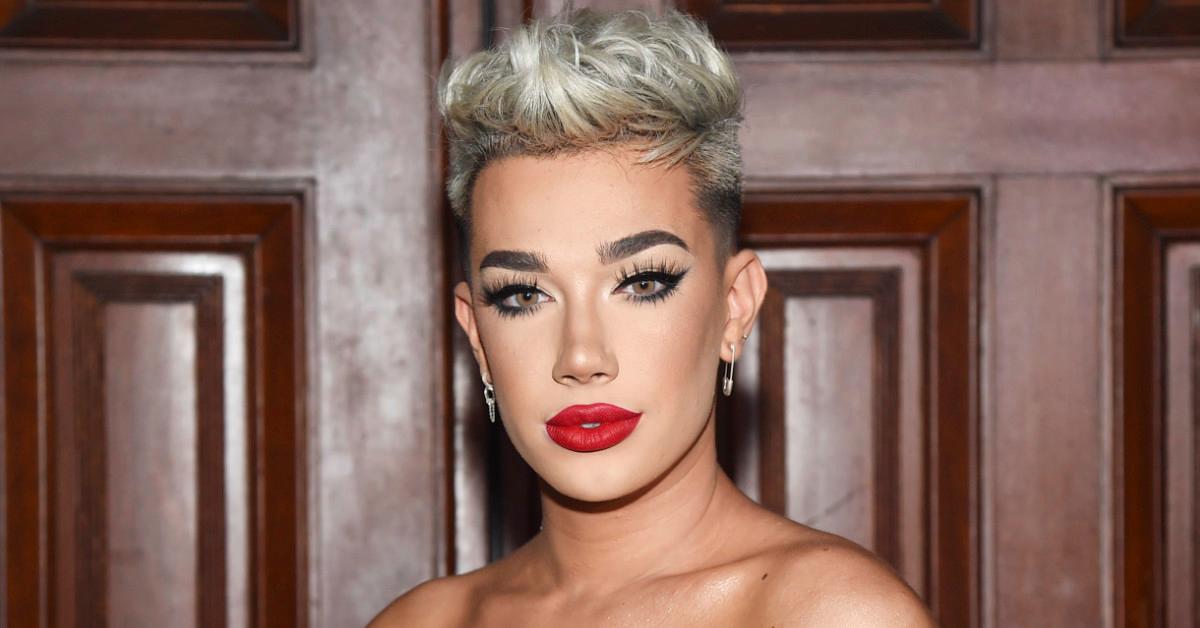 A month after James Charles denied accusations that he groomed a 16-year-old, the social media star is out as the host of Instant Influencer, leading some people to speculate he was fired from the YouTube reality competition.
Article continues below advertisement
A YouTube representative confirmed to Variety that the second season of Instant Influencer — which Charles was slated to host — would be going in a "new creative direction."
YouTube didn't specify why it was replacing James Charles.
In the statement, published by Variety on Friday, March 26, the YouTube representative didn't provide a reason for Charles' departure from Instant Influencer.
Article continues below advertisement
"We can confirm Season 2 of the YouTube originals series 'Instant Influencer' will take a new creative direction, including a new host," the rep said. "We thank James for a great first season, and look forward to building on the show's success by expanding the opportunity to showcase a diversity of creators across the YouTube platform in our upcoming season."
Charles had told fans to "just wait" for 'Instant Influencer' Season 2.
According to Variety, YouTube previously announced that Charles would host the second season of Instant Influencer, a show in which contestants "put their best makeup artistry, camera presence, and selling power on display," with Charles, celebrity guest judges, and beauty industry veterans judging their talent.
Article continues below advertisement
YouTube renewed the show for Season 2 in June 2020, raving in a press release that the "breakout first season" hit "over 53 million views in its first month alone."
Article continues below advertisement
The host shakeup comes a month after Charles denied "grooming" a 16-year-old.
On Feb. 26, 2021, a TikTok user claiming to be a 16-year-old boy accused Charles of sending him unsolicited explicit photos and messages even after learning the boy's age, according to Vulture.
Charles responded to the accusations via Twitter that same day, writing, "There's a video going around about me on TikTok and Twitter of a guy calling me a groomer, and I want to address it right away. The accusation that I have groomed this person is completely false."
In the Twitter statement, Charles claimed that he connected with the person on Snapchat, that the person sent him "lewd photos of himself in the shower," and that they started flirting only after the person claimed to be 18. Charles also said he broke off communication after learning the person was actually 16.
Article continues below advertisement
"After false allegations like this in the past, I would never knowingly engage with anyone underage and put my life on the line for a few Snapchats," Charles added. "Because of situations like this, instead of taking someone's word for it, I will now ask to see the ID or passport of every guy I have a conversation with."
Article continues below advertisement
Charles' former mentor previously accused him of tricking "a straight man into thinking he's gay"
Tati Westbrook, a YouTube star who was once Charles' mentor, accused him in a May 2019 YouTube video of an attempt to "trick a straight man into thinking he's gay, yet again" at her recent birthday party, as The New York Times reported at the time. He lost around three million YouTube subscribers amid his drama with Westbrook, according to the newspaper.
But Charles has stoked controversy for years. In 2017, for example, he tweeted a concern about getting Ebola during a trip to Africa, and in his subsequent Twitter apology, he referred to Africa as a country.
Article continues below advertisement
Was James Charles fired from YouTube?
In response to YouTube demonetizing David Dobrik, there were calls for the platform to demonetize James as well. So far, though, the makeup mogul has not been demonetized. It's also unclear whether YouTube "fired" James from his Instant Influencer hosting duties, or whether they simply didn't renew his contract.