Jamie Foxx Is Preparing to Play Mike Tyson, and He's Already Got the Body for It
Jamie Foxx is already doing a great physical impression of Mike Tyson as he bulks up to play the legendary boxer in a new movie about his life.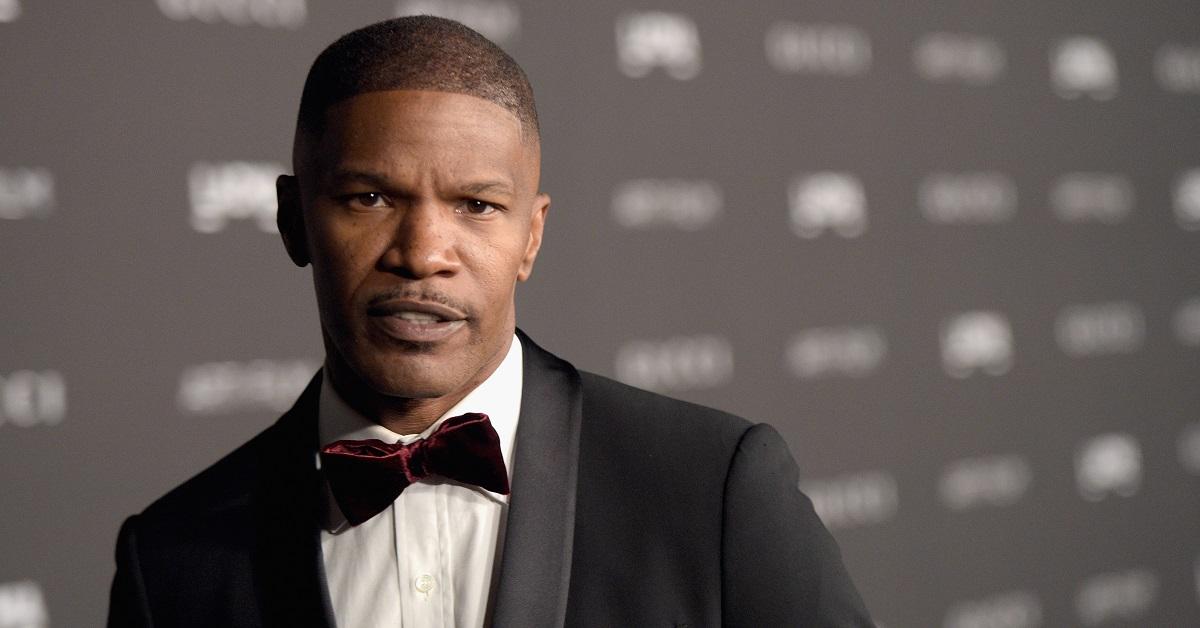 Actor Jamie Foxx is taking on the role of a lifetime. The star is getting ready to play Mike Tyson, a project that he's wanted to take on for years. In this new movie, Jamie will play the legendary boxer when he's young and old, and he's bulking up to get ready for the part. In an interview with Hollywood producer Mark Birnbaum, Jamie revealed that the movie would be going forward, and disclosed the workout he was using to bulk up.
Article continues below advertisement
Jamie Foxx is clearly excited about the project.
The biographic film has been in the works for years. In speaking with Mark, though, Jamie made it clear that they're really moving forward with it now. "Doing biographies is a tough thing. Sometimes it takes 20 years to get it done but we officially got the real ball rolling," he said. "I can't wait to show people what it is."
Article continues below advertisement
Jamie first met Tyson at the height of the career, when the comedian was just 22 years old. The boxer came up to Jamie after one of his shows in which he told a joke about the boxer. Since then, Tyson's career has had major ups and downs. He was the undisputed boxing world champion but was also convicted of rape in 1992 and sent to jail. He filed for bankruptcy in 2003, and pleaded guilty to possession of cocaine and driving under the influence in 2007.
"I saw him at the height of his career, and then when things got bad and bumpy I also saw him as well. So what I'm excited about the movie is to show those moments," Jamie said during the interview. "I think everyone, young and old, will be able to understand this man's journey."
Article continues below advertisement
Jamie has been working hard to get in shape for the role, but can he do the impression?
During the interview, Jamie shared a picture of his physique to give fans a sneak peek of what's in store for them when the film his theaters. To get in shape to play the boxer, he's been doing 60 dips, 60 pull-ups, and 100 pushups every other day. He plans to start the film at 216 pounds and go up to roughly 230 to play the older version of Tyson. He hasn't done Tyson's voice yet, so we'll have to wait and see on that front.
Article continues below advertisement
Jamie said that, for his lower half, they'd have to use other methods. "I ain't got no legs, I ain't got no calf muscles so we're gonna have to get some prosthetics for that," he explained.
Jamie has played icons before.
One of Jamie's most recognized performances was his portrayal of Ray Charles in the film Ray. In the film, Jamie embodied the R&B singer, and matched his mannerisms and his way of speaking to a tee. He played the singer over a number of years, and it sounds like the Mike Tyson movie will have a similar trajectory.
For that performance, Jamie earned an Oscar for Best Actor and proved that he was a legitimate presence in Hollywood. Now, almost two decades later, it looks like the actor may be coming for another trophy.