Oh! My! Gawd! Maggie Wheeler a.k.a Janice Revealed an Alternate 'Friends' Storyline (EXCLUSIVE)
What is Janice from 'Friends' doing now? 'Distractify' spoke with Maggie Wheeler about her role as Janice and her relationship with Chandler.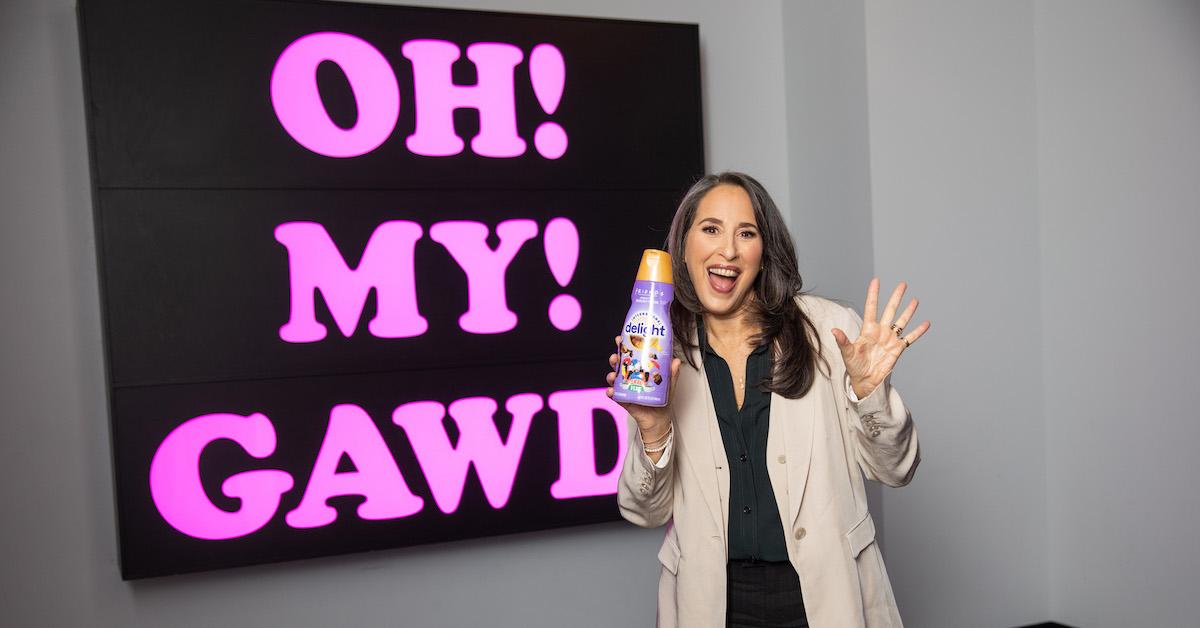 There's no line more memorable in Friends than "Oh. My. Gawd," delivered by the one and only Janice Litman-Goralnik née Hosenstein. Portrayed by Maggie Wheeler, Janice became a feminist icon as a woman who is unafraid to be herself while dating the hilarious Chandler Bing (Matthew Perry).
Article continues below advertisement
Now, Maggie is thrilled to partner with International Delight to celebrate the launch of their new FRIENDS Manhattan Hazelnut Mocha creamer, created in partnership with Warner Bros. Discovery. The flavor features hints of hazelnut and mouthfuls of mocha.
And in doing so, not only did we get to learn about how to make our very own Central Perk-style Mocha Manhattan, with their creamer, which is also available in a Zero Sugar variety, but we also got a peek behind the scenes at Maggie's days on Friends and what she's up to now.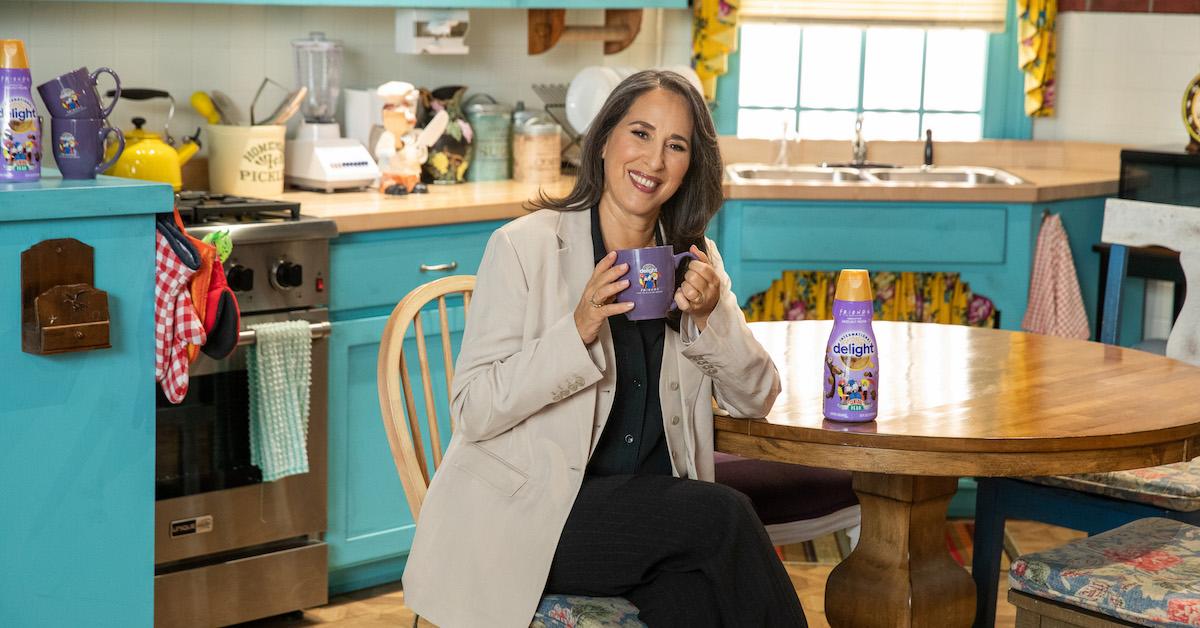 Article continues below advertisement
Now, Maggie Wheeler, who played Janice on 'Friends,' is working on many creative projects.
"It's obviously been a challenging time for everybody these pandemic years but it's been a very creative time for me," Maggie said exclusively to Distractify. "I've been doing a lot of online work with people and am just making the best of a difficult situation. I've got a bunch of projects coming up in the new year and I'm excited about that."
She dished that some of those projects include a children's book, working in the independent film world, and more as she sat in the iconic purple apartment.
Article continues below advertisement
We thought it was a Zoom background, but she was really there! "I'm here at the Friends experience [in NYC]... in the girl's apartment. It's fantastic to be here. It's so reminiscent. I love when I get to walk back into the set, whether it's here or at Warner Brothers. It just takes me right back."
Janice and Chandler didn't end up together, but there was an alternate reality in which they could have.
So much of Janice comes from her interactions with Chandler. In fact, the first time we meet Janice, Chandler is attempting to break up with her in Season 1. And that's where Janice's iconic laugh comes from. "The laugh was really born out of this incredible moment with Matthew, where he's serving the coffee at Central Park and he was so funny," Maggie said of her time on set.
Article continues below advertisement
"We were in rehearsal and he's just tossing back one espresso after another. And he brings me this huge coffee and before I've even had a chance to take a sip of it, he says, 'Do you want another?' And I just knew, rehearsing it, he was so funny. And I thought if I don't have a laugh as Janice, I'm going to be in trouble. So that's why I made up that crazy laugh." And now, the world will never be the same. Imagine a world without Janice's laugh? We don't want to.
Article continues below advertisement
Of course, we know now thanks to Matthew Perry's memoir and honesty that he struggled with addiction throughout his time on Friends. "I did read his memoir," Maggie said. "I'm very grateful that his management sent it to me. I read it from cover to cover, and I'm really proud of him. I'm amazed by what he's endured and how he's survived it, and that he's out there being so brave and so vocal about his experiences, and I know he's helping a lot of people by doing that."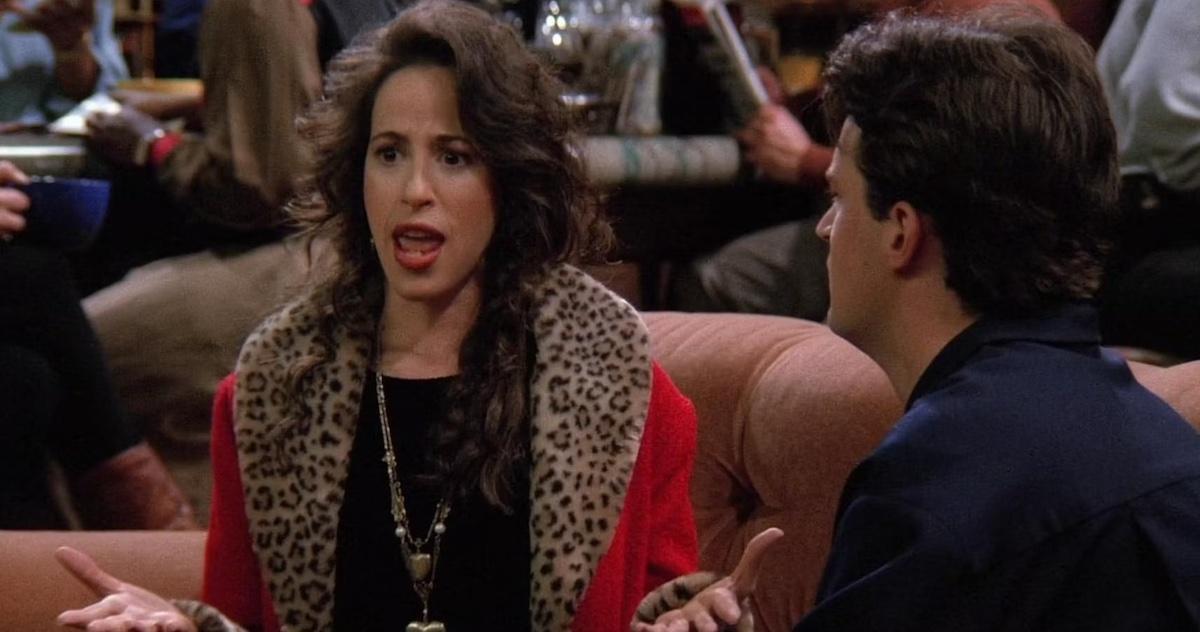 Article continues below advertisement
While many of us have likely heard stories about Matthew on set, Maggie reiterated the sheer fact that he's "brilliant." She said, "Working with him was such a gift. As a comedic actress, it's just so incredible to work with somebody whose timing is so brilliant. We fell into it so naturally, and I think that's why Janice kept coming back.
"Obviously, he went through some difficult times, but he always showed up for work. And he always showed up to do his job, even in the worst of times. So even when we were worried about him, he was ready to go when the cameras were rolling and we could still make people laugh," she reminisced. But that's not all for Maggie and Matthew's story.
Article continues below advertisement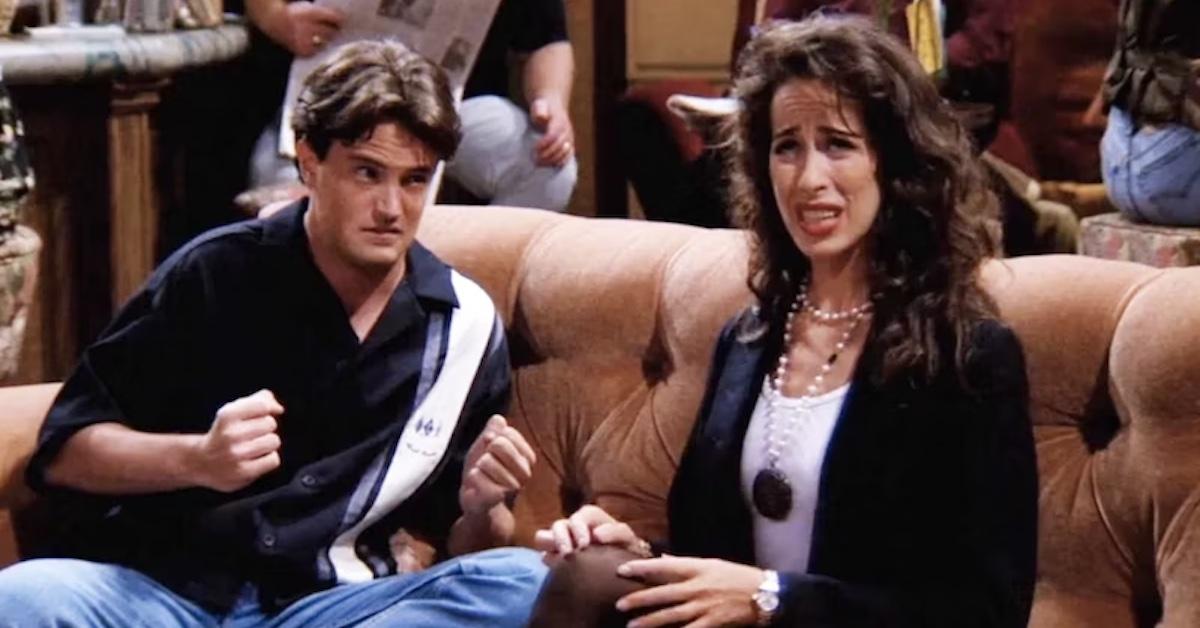 Maggie did pitch a way for Janice and Chandler to have an eternal bond. "By the end of the first season, I was pregnant with my first daughter. And I went to Marta [Kauffman] and David [Crane] at the wrap party and I said, 'Look, I have to tell you something, I'm pregnant. So if you want to write Chandler and Janice's love child into the next season, I'm there,' and that was the end of that."
We sadly never saw a Jandler love child, but we did get to see the look on Chandler's face when he saw a pregnant Janice, and it was unforgettable, just like Janice.
Friends is currently available to stream on HBO Max.