Jason Lee Is Working Diligently to Build a Future Media Empire (EXCLUSIVE)
Hollywood Unlocked CEO Jason Lee talked to 'Distractify' about what's next for his company, his past on television, and uplifting culture as a whole.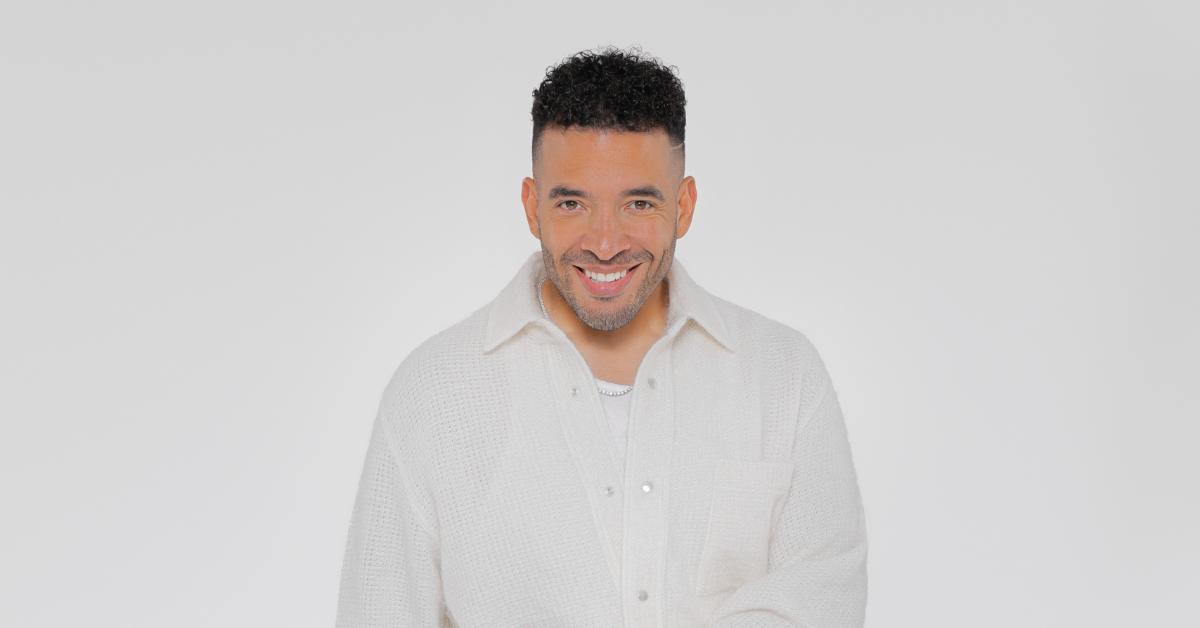 It may have been early in the morning when we spoke, but Jason Lee was as sharp and concise as ever when it came to articulating his goals and exactly how he plans to go about achieving them.
"I feel like God made me exactly who I was supposed to be," he said in between sips of coffee, reflecting on all that he has built since the genesis of his Hollywood Unlocked blog all the way back in 2015.
Article continues below advertisement
Indeed, there is a lot to reflect back on. Throughout his time in Los Angeles, Jason has become a bona fide television star, curated an image and brand reflective of his hard work, and made some pretty powerful friends in the process. Now, he sat down with Distractify for a candid chat about where he has been, where he is now, and where he is hoping to go in the near future.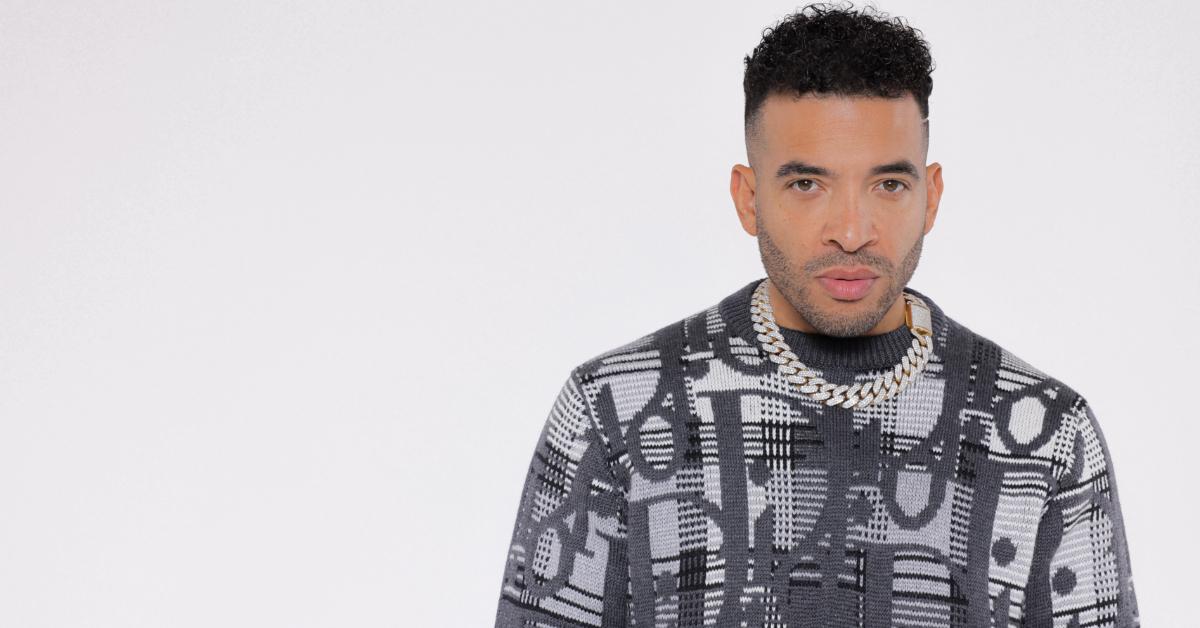 Article continues below advertisement
To Jason Lee, the work he's doing now is to establish a "legacy brand."
When asked what spurs him to get out of bed, Jason's response was as genuine as can be. "I'm motivated by my staff. I'm motivated by the fact that I know I'm building something that's a legacy brand that will be around after me and that has been something that a lot of people have wanted to model."
For him, running a successful entertainment news company is a passion project. "I feel like when you find what you love, and you love and you do what you love, it doesn't feel like work," he added.
That work hasn't come without hiccups, however — most notably to Jason being when Hollywood Unlocked published in February 2022 that Queen Elizabeth II had died, months before news of her actual passing broke.
"That's part of the up-and-up, you know, those lessons," he told us of that ordeal. "We're gonna make mistakes, you know, everybody online, they dragged me in and then when it was announced that she died it was 'Oh my god, she's been dead.' I'm like, 'Look, I'm not even touching that now.'"
Article continues below advertisement
That same ideology came into play with the recent passing of rapper Coolio. "I got the call from somebody and I knew I had it first and we had just done the queen. I said, 'Look, let's just put it up. Brace for impact.'"
Jason likened the highs and lows of working in entertainment media to flying: "You know that turbulence is scary and uncomfortable, but you're gonna make it most of the time."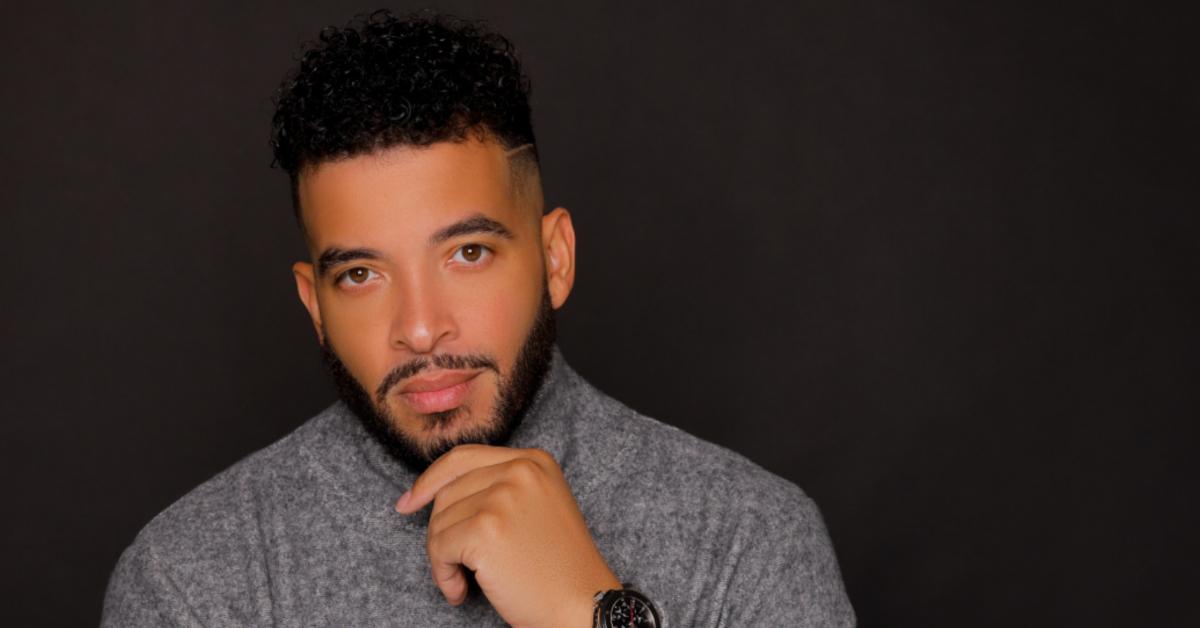 Article continues below advertisement
Jason has come a long way from his days on 'Love & Hip Hop: Hollywood.'
Many fans first got to know Jason when he was a cast member on Love & Hip Hop: Hollywood in its second, third, and sixth seasons. Although those early days were integral to getting his foot in the door in the industry, Jason always had his mind set on loftier ambitions.
"I always knew I'd be bigger than that show," he told us. "That show was the door into the industry when no other door would open as a person of color, and a person in media of color and a self-starting new media entrepreneur."
"When I was on Love & Hip Hop, if you ever saw me behind the scenes I was very impatient," he explained. "I was always looking at my watch, 'How long do I have to film, I've got other s--t to do.' But I knew that every scene that went in, I was gonna say Hollywood Unlocked and use it as a marketing tool."
The successes of his tenure on Love & Hip Hop: Hollywood gave Jason the foundation to pursue other television roles as well.
Article continues below advertisement
"I then went over to MTV and did Wild 'N Out for four seasons," he said. "I just wrapped my fifth season, did four episodes as a special guest and then team captain, where I won the belt and beat Nick Cannon and his team."
Jason's career is a prime example of manifestation put to work, and he knows it too.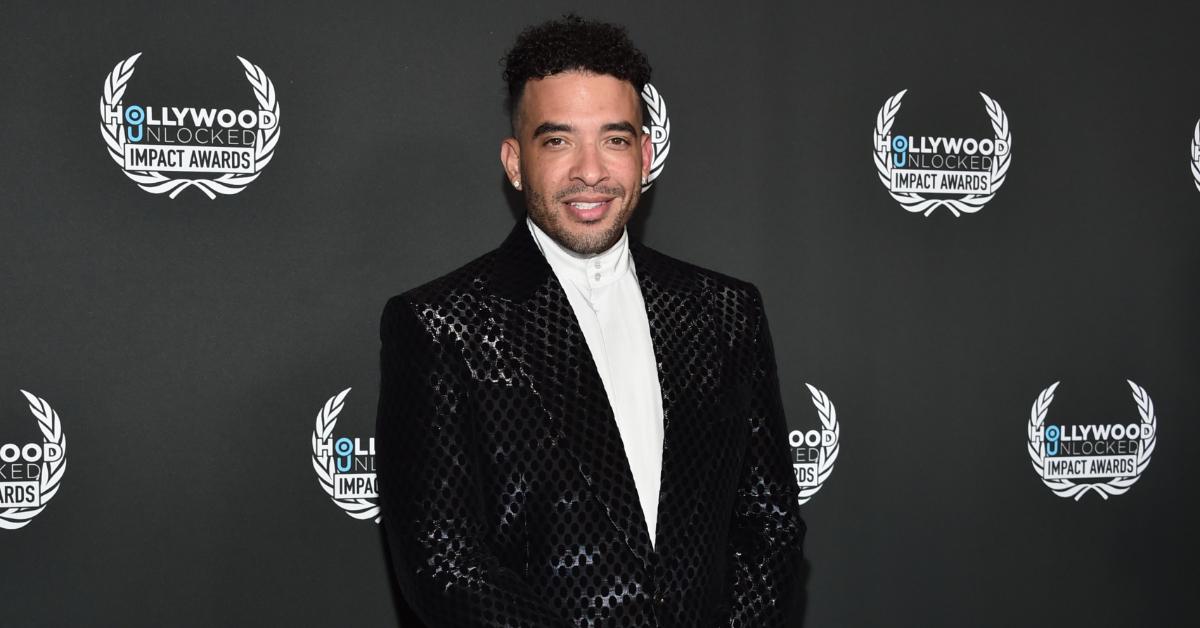 Article continues below advertisement
"I wanted to be friends with Wendy Williams, became friends with Wendy Williams, became a regular on Wendy Williams, you know, I watched Dish Nation, love Dish Nation, went on it and became a regular on Dish Nation. I just felt like the sky's the limit, anything you want to do, you could do it and I'm just getting started," he told us energetically.
What's next for Jason Lee? Turning 'Hollywood Unlocked' into a future media empire.
Jason is actively aware of the dog-eat-dog world that entertainment news exists in. "Sometimes when you're in this world of clicks and all that, you start just focusing on numbers and bottom line," he told us. But in his eyes, "I would rather do what I do for the 100,000 loyal people who will show up every time" because those core fans "will let me live my life the way that I want that will let me build and scale my business the way that I want."
Article continues below advertisement
And scaling is indeed in the cards for Jason. "We have an award show, we're getting into live events, we have a concert, a festival that we're building," he noted. "I have another book, I have e-courses coming out, you know we're not a one-pony show."
On top of that, he's working on syndication deals with big names such as MSN and Yahoo.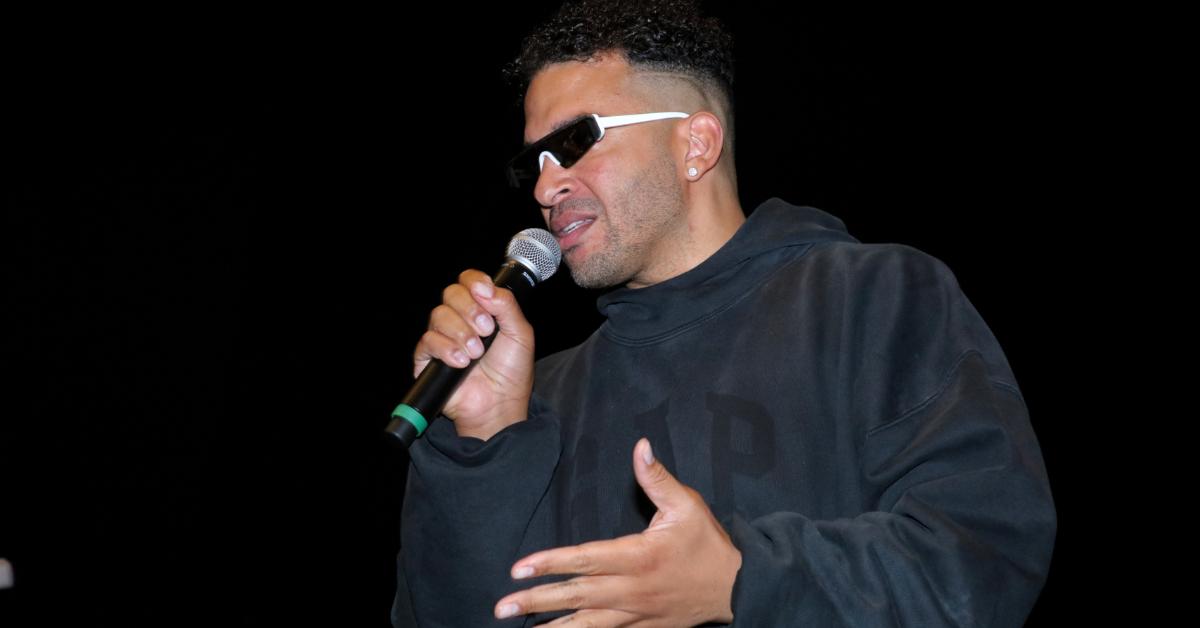 Article continues below advertisement
His efforts are even extending to the White House, where he is working with the current administration to do more to support the Black community.
"I really believe that Kamala Harris and Joe Biden are doing a really bad job in messaging and getting out what they believe they're doing," Jason stated. "For the Black community, to the Black community. And what we're not going to do is wait until 60 days before the election to run, scramble, and beg Black people to vote for them."
His other forthcoming project, The Jason Lee Show, cannot go without being mentioned either.
"When I wanted to do The Wendy Williams Show in her absence, they went back and forth playing with me about doing it and said I wasn't ready," Jason reflected on BET's decision. Ultimately, it all poised him to take on the task himself with his own show to prove to people "that you don't have to wait for others to give you your blessings, you can do it on your own."
Article continues below advertisement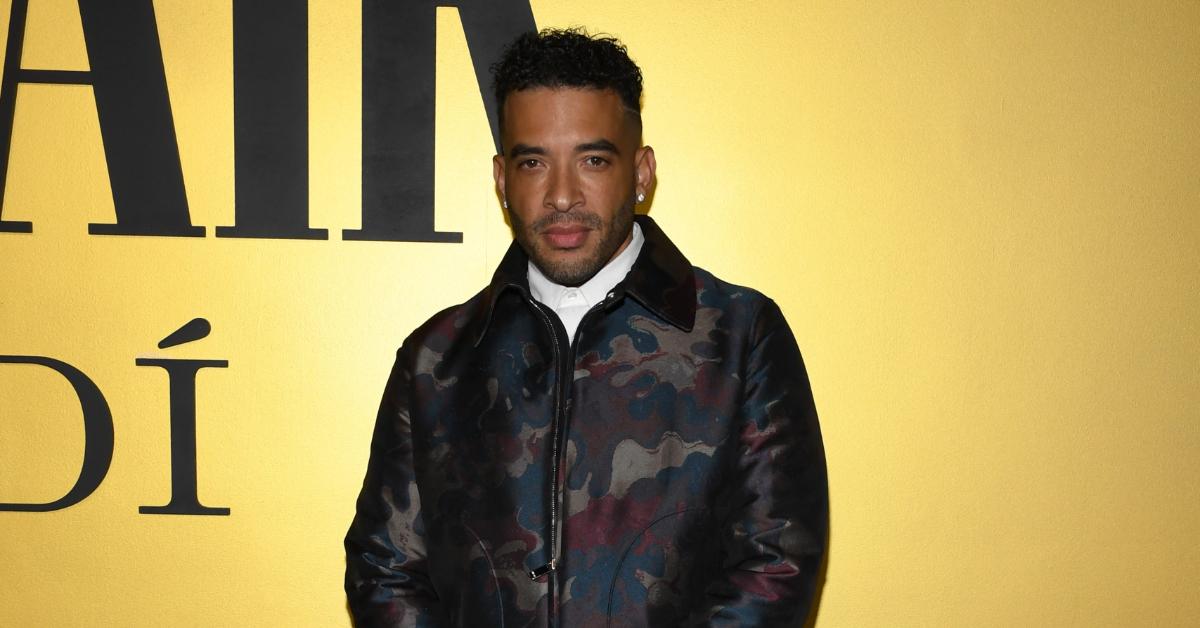 "At Hollywood Unlocked Studios I built the first Jason Lee show set. I'm building the second set, which is dynamic, I'm closing all my partnership deals, and I'm still staying in control of my brand and my product," he told us of how it's all coming together.
Fans can expect its first leg, a podcast, to air Dec. 5, 2022, with Jason promising television syndication as well in the near future.
All in all, Jason is very much, in his own words, "a kid in a candy store right now. I feel like I can do anything." Between dinner dates with Madonna, genuine friendship with Rihanna, and even a mysterious "two individuals" he teased "that people would be shocked to see me working with," Jason is making his presence in the industry known in more ways than one.