Jason Momoa Surprises Wife Lisa Bonet By Restoring the First Car She Ever Owned
Aquaman himself Jason Momoa recently traded the ocean for the open road when he restored his wife Lisa Bonet's 1965 Mustang. It was the first car she ever bought for herself; she was 17 years old.
Article continues below advertisement
So even though the car was in rough shape, it held immense sentimental value for Bonet. Her husband (with the help of a very cool, professional auto shop, Divine One Customs) restored the car completely, from the inside out. And he released a YouTube video to bring us along on the journey too.
Article continues below advertisement
In the video, you learn that this car is actually super rare and had lots of custom parts. It's unclear how many of those parts were salvageable, but the auto shop did the best they could to preserve the character of the car.
Whether you're a "car person" or not, it's extremely cool to get a behind-the-scenes glance at everything that goes into restoring a car. You see the mechanics literally take it apart piece by piece until it's down to the skeleton, clean what they can, and then put the whole thing back together again, with some very special new and exciting details.
Article continues below advertisement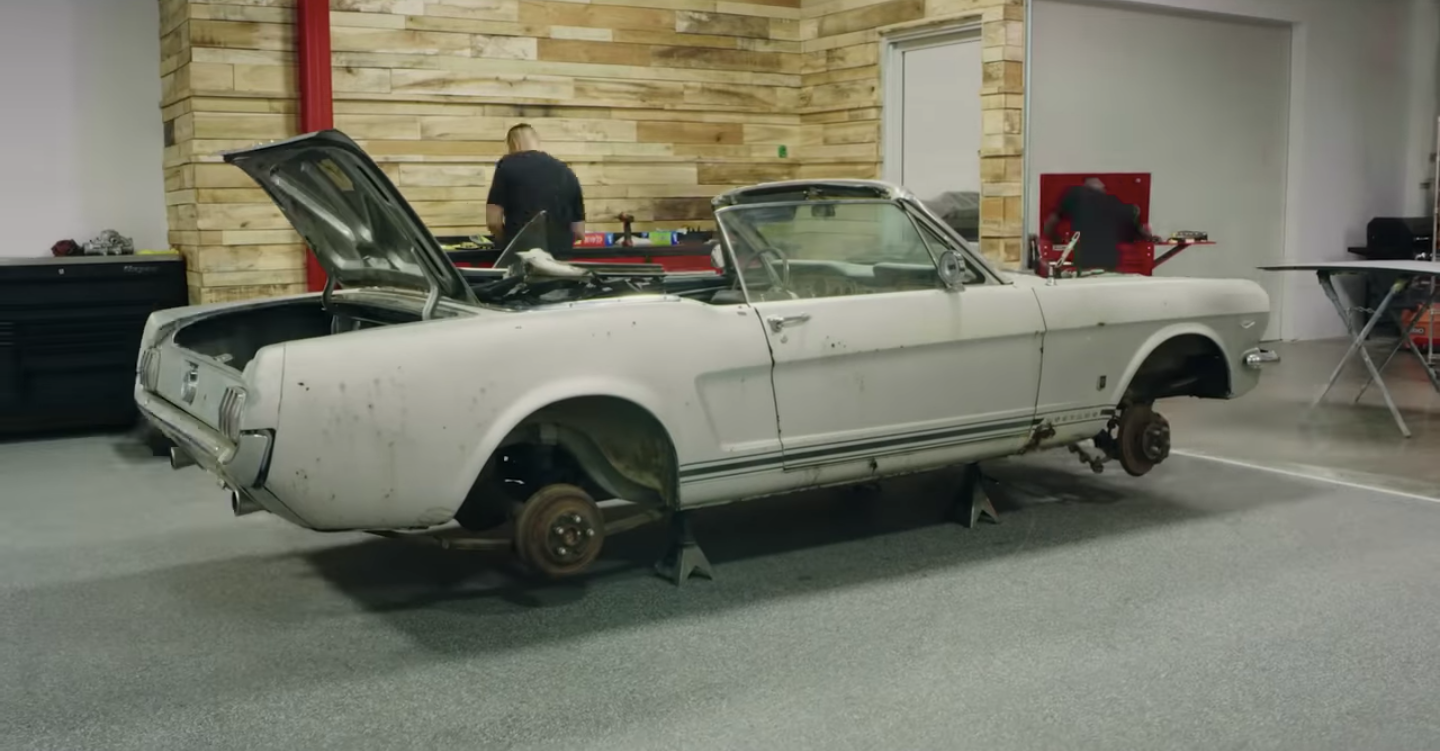 On the Divine One Customs website, they explain the full extent of the work they put into this car. They did a full restoration, which included paint and body, wheels and tires, trim, custom paint and design, and more. The interior was also completely torn out and redone with custom upholstery, embroidery, color, leather, suede, and more.
Article continues below advertisement
Other elements included custom metal, wood, and composite body modifications within the car. And last but not least, they added high-end car audio equipment. Needless to say, they nailed it, and Jason Momoa was blown away when it was done. He couldn't wait to show it to Lisa for the first time.
Article continues below advertisement
On Instagram, Jason wrote that this surprise project was 14 years in the making. He wrote, "I wanted to surprise my wife with her first car she ever bought and bring it back to life and into our family. Mahalo to @bigkemdizel for bringing me to @divine1customs to meet Misha, I could not have done this without the love and support they put into this project."
He decided to make a video project to document the restoration with his production company, On the Roam. The result is a romantic love letter to this legendary car and the legendary couple and family that owns it.
Article continues below advertisement
Lisa's reaction when she sees the car for the first time is priceless. It clearly means a lot to her that Jason went through all the trouble to restore the whole thing, and she's clearly excited to share her first car with him and their kids in a way they haven't been able to up until now.
Article continues below advertisement
Watch the whole video on YouTube, feel the love, and maybe go for a drive afterward. Believe me; you're going to want to.