'Southern Charm' Season 7 Stirs up Drama Around Jason's Alleged Affair
Did Jason Wimberly from 'Southern Charm' have an affair and cheat on Cameran Eubanks? 'Southern Charm' star Kathryn Dennis says so…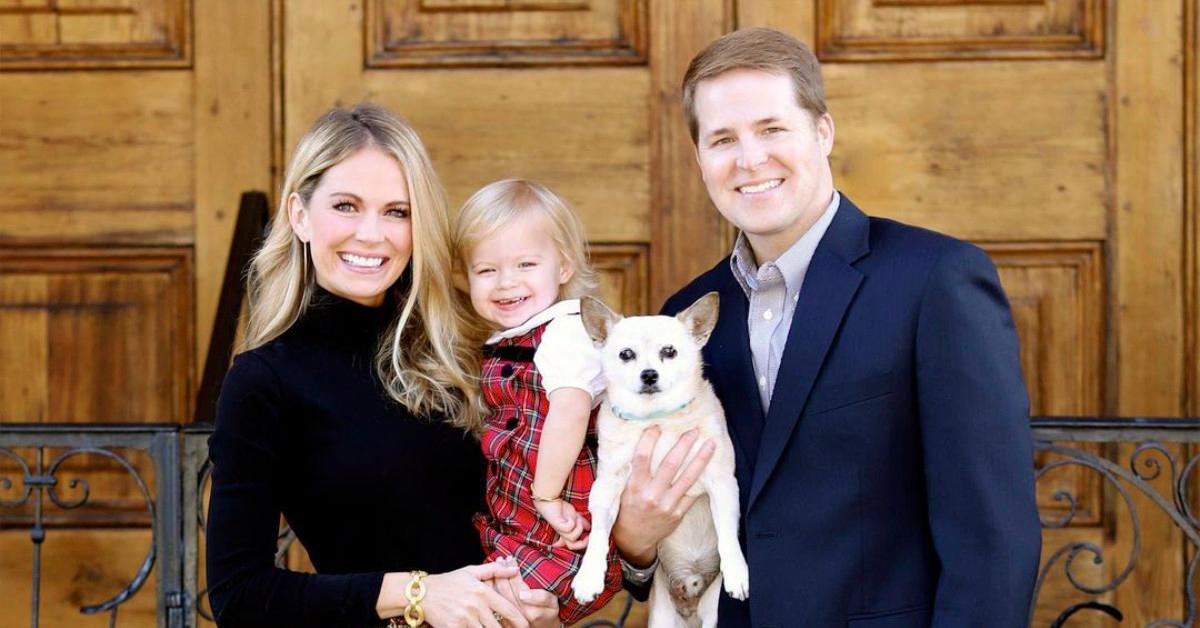 It's a case of "she said, she said" on Bravo, as Southern Charm star Kathryn Dennis claims Jason Wimberly had an affair and cheated on wife Cameran Eubanks, while both Cameran and the alleged mistress have denied the gossip.
Article continues below advertisement
Did Jason from 'Southern Charm' have an affair?
Reports that Jason was unfaithful made headlines in May 2020, around the same time Cameran announced she would not be returning to the Bravo reality series for its seventh season.
"It has come to my attention that insidious rumors are now spreading and fake articles are being written … some of which pertain to my marriage," she wrote on Instagram at the time. "While upsetting, it sadly doesn't surprise me as this is what reality television has come to nowadays and a large reason why I kept my marriage off the air."
Article continues below advertisement
She went on: "You must protect what is sacred to you. Some things aren't worth a big paycheck. What upsets me the most is that my husband, who is the most sincere and faithful human I know is being falsely dragged into this. It disgusts me. … Drama is needed to stay relevant on reality television and sadly false rumors about others are sometimes created. Make of that what you will and consider the source."
Article continues below advertisement
Rebecca Wash has denied being Jason's mistress.
Cameran's alleged mistress, makeup artist Rebecca Wash, wrote on Instagram the same month that she was "wrongfully accused of having a relationship" with Jason. She also addressed the gossip that Kathryn spread the rumor.
"I met Kathryn one time in July 2018 when I did her makeup for a photo shoot for a local clothing store," she wrote. "I have not seen or spoken to Kathryn since," she wrote. "I have only known her in my limited interaction in a professional capacity, and to suggest that I am somehow associated with these allegations is dumbfounding, hurtful, and malicious. I am so sorry to the Wimberly family that someone would cut so low as to attack the core tenant [sic] of anyone's life — their family."
Article continues below advertisement
Kathryn Dennis read texts from Cameran on air.
Kathryn read texts from Cameran in the Southern Charm Season 7 premiere on Thursday, Oct. 29. "'Why are you telling people Jason is cheating on me on camera? I am so confused,'" Cameran texted, according to Kathryn. And when Kathryn claimed the rumors had been "going around," Cameran replied, "Kathryn, give me a break, be a good human."
In a confessional during the episode, however, Kathryn said Cameran's opinion is of no consequence to her. "I don't give a f—k about what Cameran thinks," she said, per Us Weekly. "She literally hurt me to my core by the meanest, nastiest things you could ever say about someone. So everyone that thinks Cam is just this guy's girl that is wearing Lilly Pulitzer with a big old smile and perfect teeth? She's an a—hole."
Southern Charm airs on Thursdays at 9 p.m. ET on Bravo.