Jason Tartick Dishes on His Upcoming Wedding to Kaitlyn Bristowe, Including His Non-Negotiable Asks (EXCLUSIVE)
Bachelor Nation stars Jason Tartick and Kaitlyn Bristowe got engaged in May 2021, and the two are now planning the details of their wedding.
While the success rate for the couples who get engaged on The Bachelor or The Bachelorette isn't particularly high, several pairs from the franchise have gotten together and forged strong relationships off the show.
Former lead Kaitlyn Bristowe and Bachelorette Season 14 fan favorite Jason Tartick didn't cross paths in front of the cameras. Instead, they met in early 2019 when Jason appeared on Kaitlyn's podcast, Off the Vine, to discuss his time on The Bachelorette.
Article continues below advertisement
Following the podcast appearance, the reality stars began dating, and they've since chronicled their relationship milestones on social media.
Fast-forward to 2021, and Jason proposed while the two were recording another episode of the podcast.
Now, the beloved Bachelor Nation duo is in the throes of planning their wedding — amidst Kaitlyn's Bachelorette co-hosting duties and as Jason continues to host his own podcast, Trading Secrets.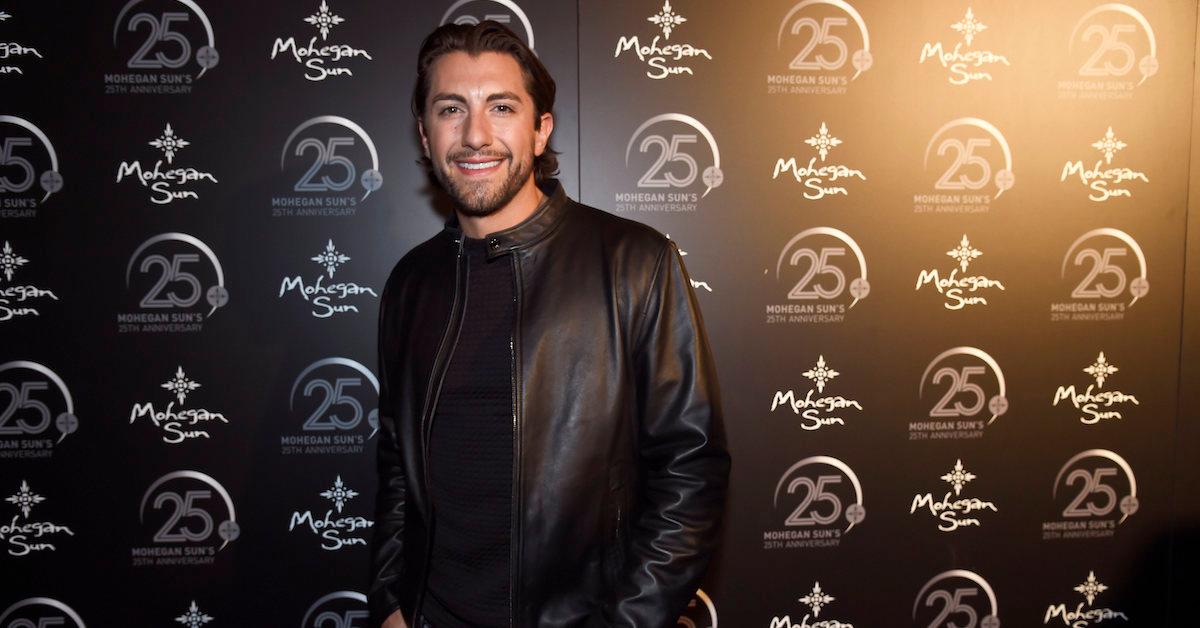 Article continues below advertisement
Distractify spoke exclusively with Jason at Mohegan Sun's 25th anniversary party at TAO Mohegan Sun about his wedding plans, and he shared how he really felt about being named in Ryan Fox's Bachelorette playbook.
Jason Tartick and Kaitlyn Bristowe are ironing out their wedding details, and they have "an idea" of when they'll say "I do."
Though the couple have taken a few months to soak in the excitement of their engagement, Jason and Kaitlyn have now started planning their upcoming nuptials.
The pair had a lot to think about when it came to selecting a venue. The Bachelorette alums reside together in Nashville, but Jason is a proud Buffalo native, while Kaitlyn originally hails from Canada.
Article continues below advertisement
"We are thinking Nashville now but we are still looking at other venues," Jason shared exclusively with Distractify, before discussing their ideal date. "We are thinking later next year. We haven't actually set an exact date but we have an idea... But the planning is in its full process here."
The 33-year-old recognizes that his fiancée "100 percent has better taste in music" than he does, but he still has a few must-haves in that department.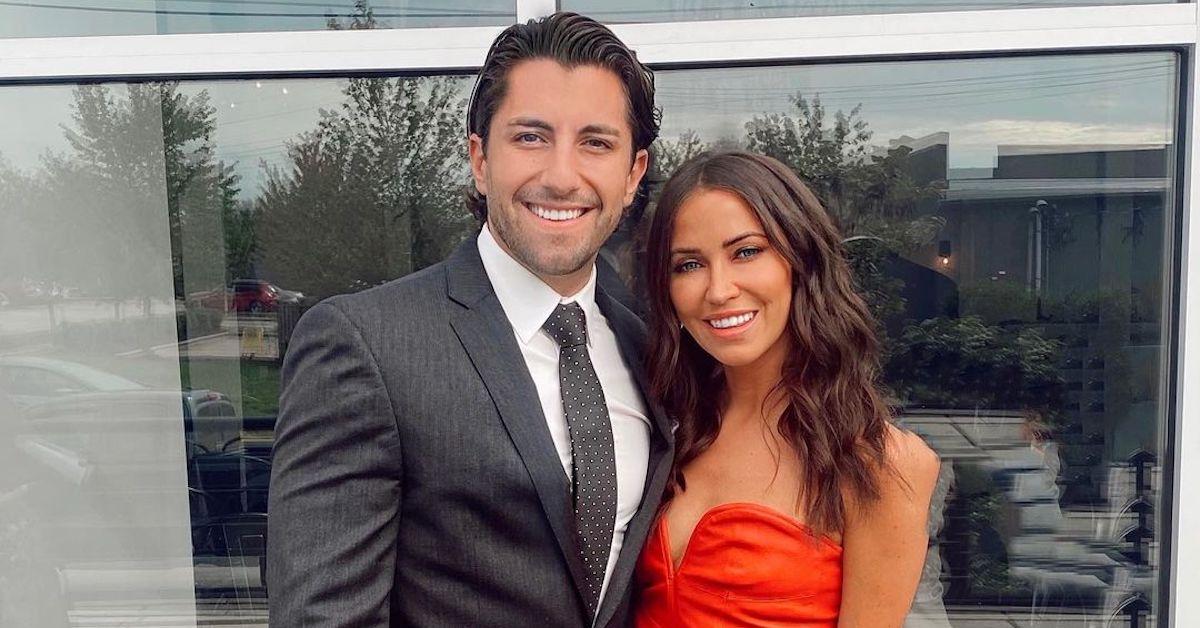 Article continues below advertisement
"I want an awesome piano bar. I want to have the best music, and when everyone thinks the party is over, everyone huddles around the piano and just has a nice little piano bar [session]," he continued.
Aside from his plans for a piano bar moment, Jason's other non-negotiable is having plenty of "good bartenders."
The entrepreneur said he was "shocked" to see his name pop up in Ryan Fox's 'Bachelorette' playbook.
While Jason rose to fame during Becca Kufrin's time as the lead, newer fans of the franchise may have been introduced to him when he was notably mentioned in Ryan Fox's "Bachelorette playbook" on Season 18 of the show.
When co-hosts Kaitlyn and Tayshia Adams decided to do random hotel room checks of the guys' rooms, they noticed that Ryan had created a guide about how to act, who to emulate, and what sort of phrases to say in front of the cameras.
Article continues below advertisement
Though his fiancée is one of the hosts, Jason didn't know that his name would be mentioned until he saw the Season 18 premiere play out on Oct. 19.
"I was shocked! When I saw my name I was like, 'What?'" Jason said about his initial reaction to being named in the now-infamous playbook. "I didn't even get the inside scoop from Kaitlyn. I always tell her 'Don't spoil things.'"
Article continues below advertisement
Jason reiterated that he doesn't ask his bride-to-be for any inside secrets or spoilers, so he's finding out what happens during the season along with all of the other viewers.
"I was blown away by that!" Jason added of Ryan's decision to emulate him. "I was like 'Of all the guys you can choose, why me?'"
Though the playbook threw a little shade at Jason by stating that he "wasn't a standout," the former banker took it all in stride. Jason has already poked fun at the ordeal on his Instagram feed several times.
Jason may be having a bit of fun with the playbook scandal online, but it's safe to say that Ryan likely won't be securing an invitation to the wedding.
You can catch Kaitlyn as the co-host of Michelle Young's season of The Bachelorette. New episodes air on Tuesdays at 8 p.m. EST on ABC.
Reporting by Gabrielle Bernardini.