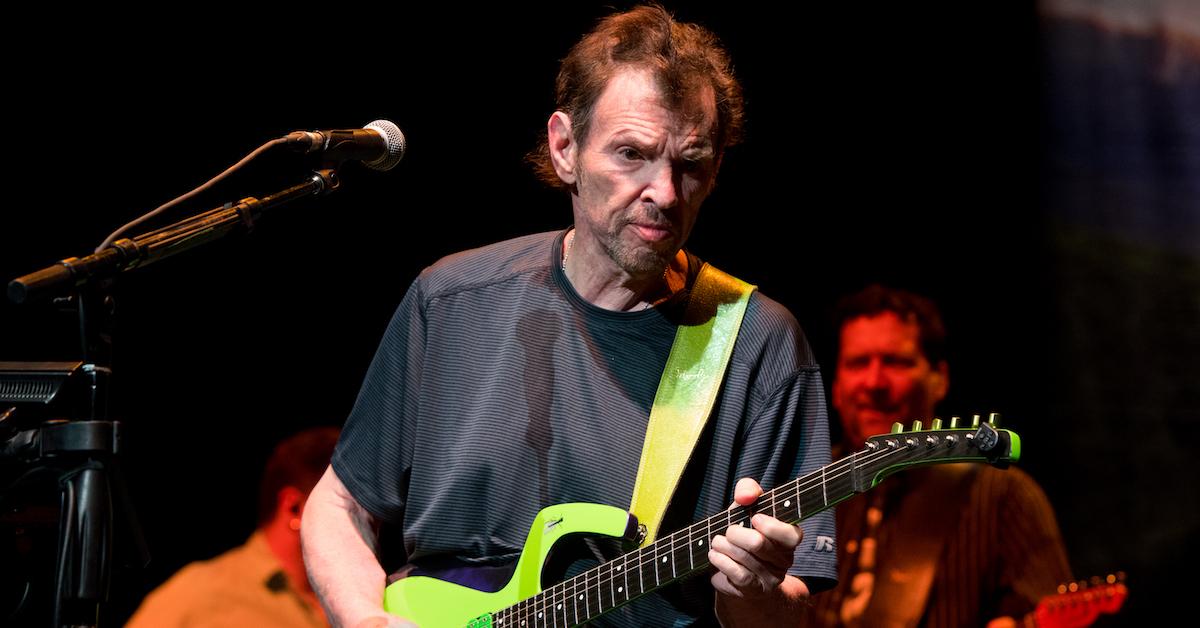 Alabama Co-Founder Jeff Cook's Cause of Death Isn't So Straightforward
What was Alabama co-founder Jeff Cook's cause of death? The Grammy-winning country guitarist, keyboardist, and fiddler died on Nov. 8, 2022.
Whenever someone famous passes away, it can feel like we're losing a family member. And while many people may not consider Jeff Cook their father or brother in reality, some of his music as part of country supergroup Alabama definitely got us through some tough times. Now, news has broken that Jeff passed away on Nov. 8, 2022, at 73 years old.
Article continues below advertisement
Jeff co-founded country supergroup Alabama with his cousins, singer-guitarist Randy Owen and bassist Teddy Gentry in the 1970s. Since then, they've amassed several Grammy awards and nominations, Academy of Country Music awards, and more accolades. But on the toes of the supergroup's comeback, Jeff sadly passed away. What was his cause of death?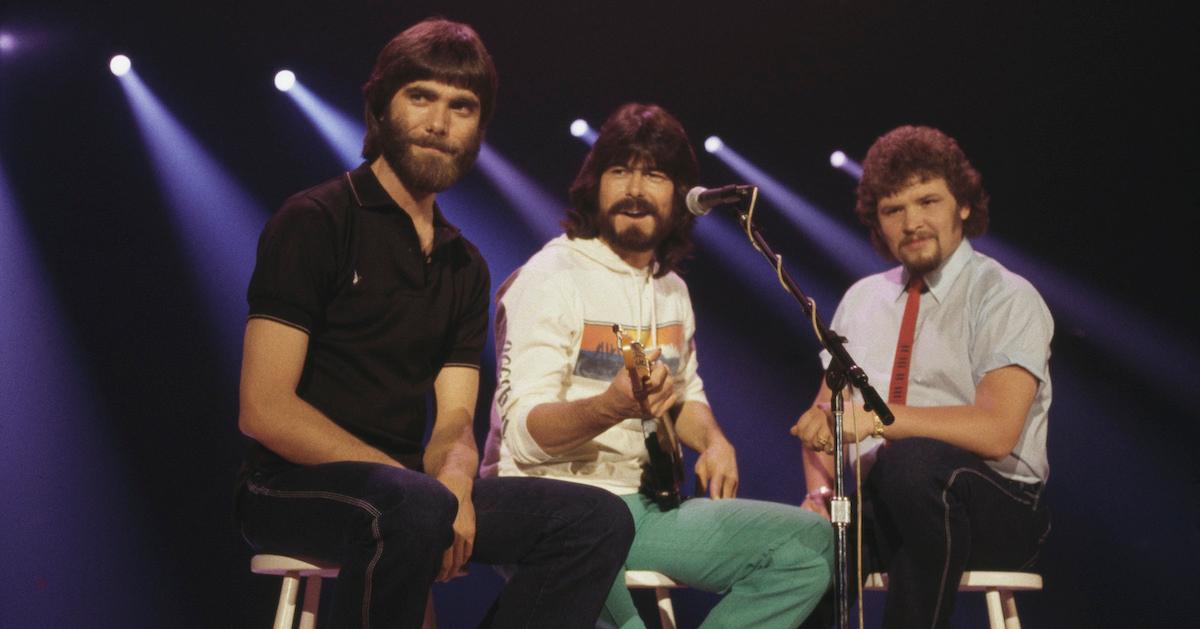 Article continues below advertisement
Jeff Cook's exact cause of death is unknown, although he had a long battle with Parkinson's disease.
Parkinson's disease isn't fatal on its own, but it can greatly increase the risk of death, especially as those who have it age. At 73 years old, Jeff had already struggled with Parkinson's for 10 years when he passed away. He came forward and shared his diagnosis with his fans in 2017 after Alabama already went through a possible death scare with Randy's cancer diagnosis in 2010.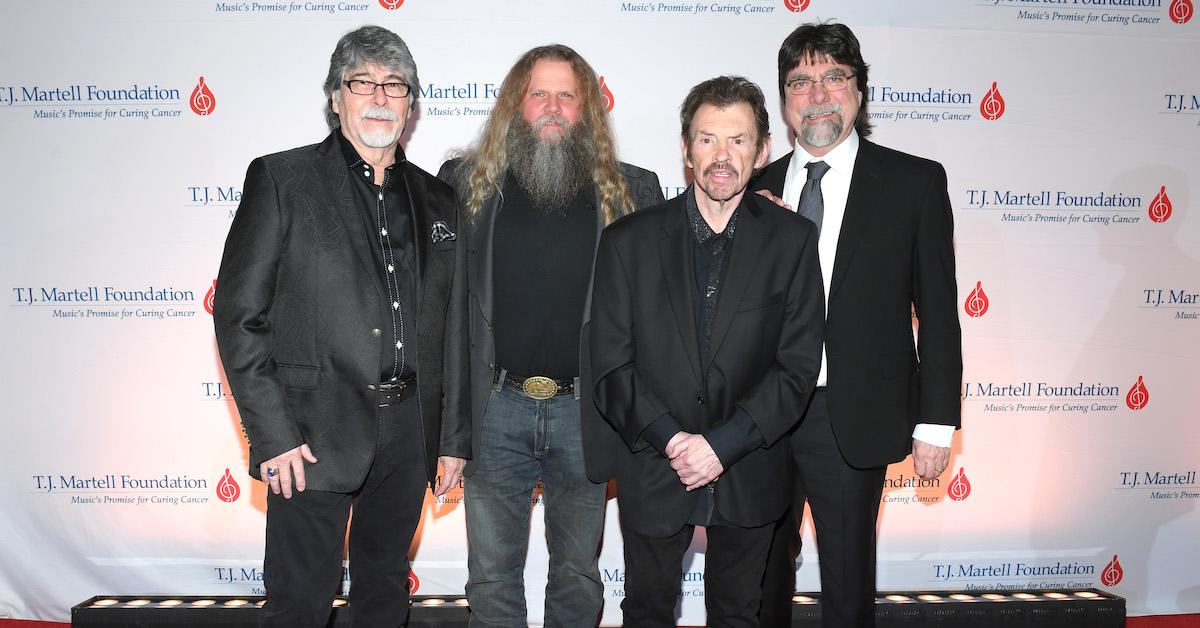 Article continues below advertisement
"This disease robs you of your coordination, your balance, and causes tremors," Jeff said in a statement at the time.
"For me, this has made it extremely frustrating to try and play guitar, fiddle, or sing. I've tried not to burden anyone with the details of my condition because I do not want the music to stop or the party to end, and that won't change no matter what. Let me say, I'm not calling it quits but sometimes our bodies dictate what we have to do, and mine is telling me it's time to take a break and heal."
While Jeff revealed the diagnosis to his fans in 2017, he had been struggling with Parkinson's for over four years at this point. Alabama had just begun touring again, and while the fans showed up to support in large numbers, those who noticed Jeff's difficulties onstage blamed it on potential substance abuse.
"That's the part that hurts so bad, for people to think that he's intoxicated or something," Randy said. "He's not, and me and Teddy wanted to say a lot of things to these people."
Article continues below advertisement
Although Alabama is set to continue touring through the summer of 2023, Jeff stopped touring with them in 2018 due to his diagnosis. Parkinson's isn't fatal on its own, but it does increase one's risk of death from falling down or pneumonia. It's unlikely that Jeff fell down, as all the reports just say that he was found dead in his Destin, Fla. home on Tuesday, Nov. 8.
Article continues below advertisement
It's more likely that Jeff passed away from pneumonia, which can be an issue for those with Parkinson's. Basically, because Parkinson's makes it harder to swallow, it's more common for food or drinks to go down the wrong pipe and cause an infection there. This causes aspiration pneumonia, which can be deadly in those with Parkinson's.
Article continues below advertisement
Over the years, Jeff contributed to Alabama's success with more than 50 Top 10 country singles, multiple Grammy awards, a spot in the Country Music Hall of Fame, and a star on the Hollywood Walk of Fame. Jeff kept performing and playing with the Allstar Goodtime band when Alabama stopped touring in 2004, but continued on with them when they reunited.
Jeff is survived by his wife of 27 years, Lisa Williams Cook. Musicians, artists, and fans are offering their condolences on Twitter.
Our thoughts are with Jeff's friends and family during this difficult time.