Jeff Jackson's TikTok Videos Have Been a Helpful Resource for Many, but Who Is He?
North Carolina politician Jeff Jackson is all over TikTok, and many are just realizing that they've been watching a member of Congress.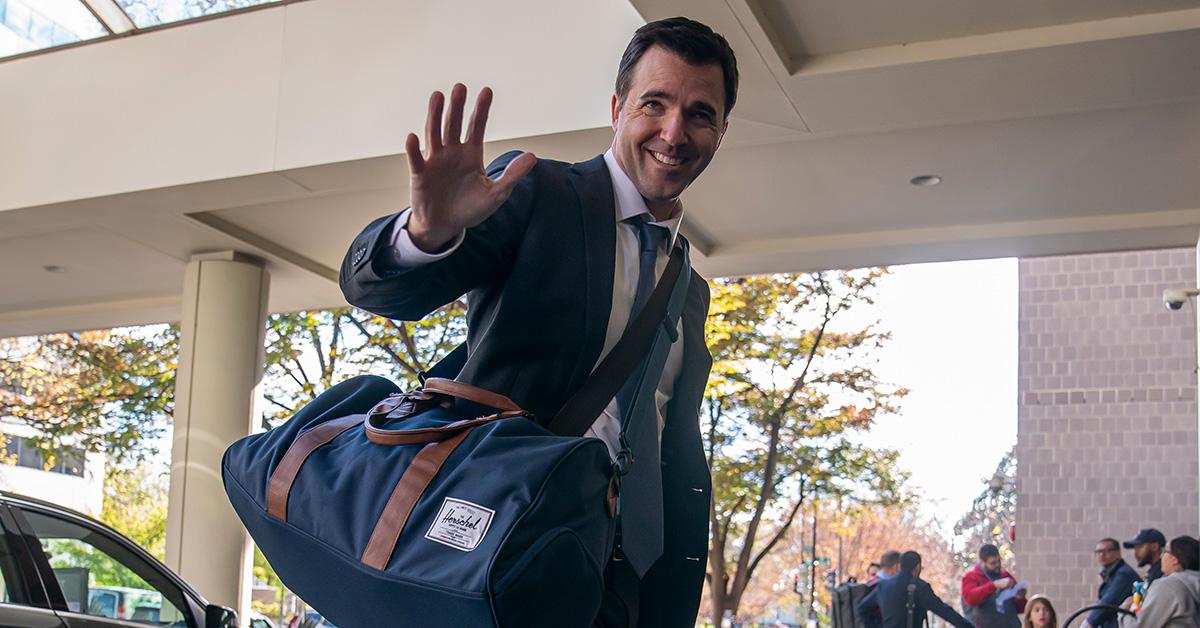 Watching a politician attempt to use social media can be an exercise in cringe. There are some, though, who have managed to take to one social platform or another without making a total fool of themselves. The latest politician to emerge as someone who genuinely gets social media is Jeff Jackson, and it's led many to want to know more about the congressman from North Carolina.
Article continues below advertisement
Congressman Jeff Jackson is TikTok famous.
Jeff Jackson is taking advantage of TikTok to relate to a pretty wide audience, and seems to be doing it pretty well. Many of his videos have racked up more than 1 million views, even though most of them just feature him talking in a fairly unanimated fashion directly to the camera. In one video, he discusses receiving his congressional laptop, saying that the IT professional had asked him if he needed help turning it on.
Article continues below advertisement
"And that was when I realized I might not be their average congressional customer," he said as a GIF of a cat typing away on a keyboard hit the bottom half of the screen.
Jackson's videos are designed to get people interested in democracy, but they also work hard to hold the attention of an audience that a wide array of other creators are also competing for.
What is Jeff Jackson's political party?
Jeff Jackson is a 40-year-old Democrat who is fairly new to Congress and represents North Carolina's 14th district. In general, Jackson's videos have focused on his role in Congress, the work he's doing, and how it applies to the people watching. The videos occasionally use internet trickery, but they mostly feature him addressing the camera directly, and often explaining how he came to the position he holds on a certain issue.
Article continues below advertisement
Jeff Jackson's explainer on the SVB collapse is going viral.
Jackson has most recently been in the news because of an explainer video he posted in which he walked people through the collapse of Silicon Valley Bank, including details about how it happened and what the collapse might mean for the broader economy. The video has already received more than 18 million views, and that number continues to grow as the story gets more coverage and people search for a solid explainer of what actually happened.
Article continues below advertisement
Jackson started the video by explaining that an emergency Zoom call was scheduled by the Treasury Department in which they outlined the steps they would be taking to secure the financial system following the bank's collapse. Jackson then outlined exactly how the bank collapsed, and why so many were worried about what the collapse could mean for the broader economy.
He also clarified that the measures the government was taking to ensure that banks are secure would be paid for through a fund that banks pay into, and not with taxpayer money. The video has received an overwhelmingly positive response, with many writing that other members of Congress should learn to communicate with their constituents the way that Jackson does regularly.