Tennessee Lt. Governor Randy McNally Is Facing Backlash Over Social Media Posts
Tennessee Lt. Governor Randy McNally is apologizing for embarrassing his family after he was caught interacting with a gay model online.
Tennessee Lt. Governor Randy McNally is in some hot water following a recent controversy that played out on social media. In the aftermath of the controversy, McNally has apologized to his family for any embarrassment that he may have caused them, which has led many to wonder what the exact nature of the scandal might be, and why McNally felt it was necessary to apologize for it.
So, what exactly is going on?
Article continues below advertisement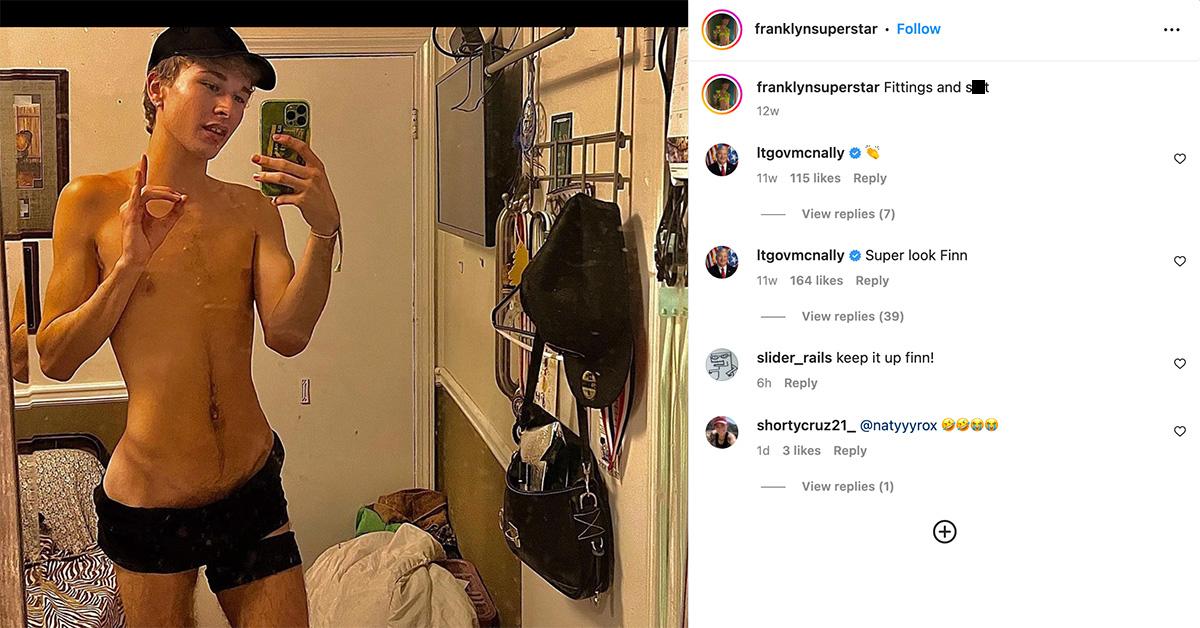 What is the controversy around Lt. Governor Randy McNally?
McNally issued an apology after he was caught interacting with a 20-year-old gay model on social media. Among the interactions were likes from McNally's account of posts by the model in which he didn't seem to be wearing any clothes.
These discoveries were made by the progressive news site the Tennessee Holler, and accusations of hypocrisy quickly mounted in part because McNally has presided over a legislative session defined by bills outlawing drag shows and withholding gender-affirming care.
Article continues below advertisement
In an interview with NewsChannel 5 Investigates, a local news broadcaster in Tennessee, McNally apologized for his behavior on social media.
"I'm really, really sorry if I've embarrassed my family, embarrassed my friends, embarrassed any of the members of the legislature with the posts," McNally said. "It was not my intent to [embarrass them] and not my intent to hurt them."
Article continues below advertisement
Elsewhere in the interview, McNally explained that he had befriended the young man, whose name is Franklin McClure, on Facebook first and then on Instagram. In one post, which was a picture of Franklin's butt in underwear, McNally wrote a comment with three heart emojis, three fire emojis, along with the text, "Finn, you can turn a rainy day into rainbows and sunshine." In another, where Franklin's shorts are pulled down slight, McNally commented "Super look, Finn."
In explaining his comments, McNally said that he was just trying to be encouraging to Franklin.
"It's that, you know, I, you know, try to encourage people with posts and try to, you know, help them if I can," he explained.
He also said that he's never had a personal relationship with Franklin, and that he's tried to become more encouraging of LGBTQ people since he started interacting with them more in his own life.
Article continues below advertisement
Who is the Instagram user in the middle of all this, Franklin McClure?
Although McClure has understandably gotten plenty of attention in the wake of this scandal, he seems to be a fairly normal young man living his life on social media. His posts tend to feature him in makeup or in somewhat suggestive poses, and he has yet to make any public statement suggesting that McNally was in anyway behaving inappropriately in commenting on his posts.
He has received in uptick in followers in recent days, though, and even acknowledged that growth on his Instagram page.
"This is me: twerking on my new followers because I'm so grateful for them!" he wrote recently. This scandal may have hurt McNally, but it seems to have helped boost the follower count of the young man he was paying so much attention to.