Lauren Was Jeff Lowe's Mistress Before They Married
The 'Tiger King' cast member has an equally shady background as Joe Exotic. But is Jeff Lowe in an open relationship with his wife, Lauren?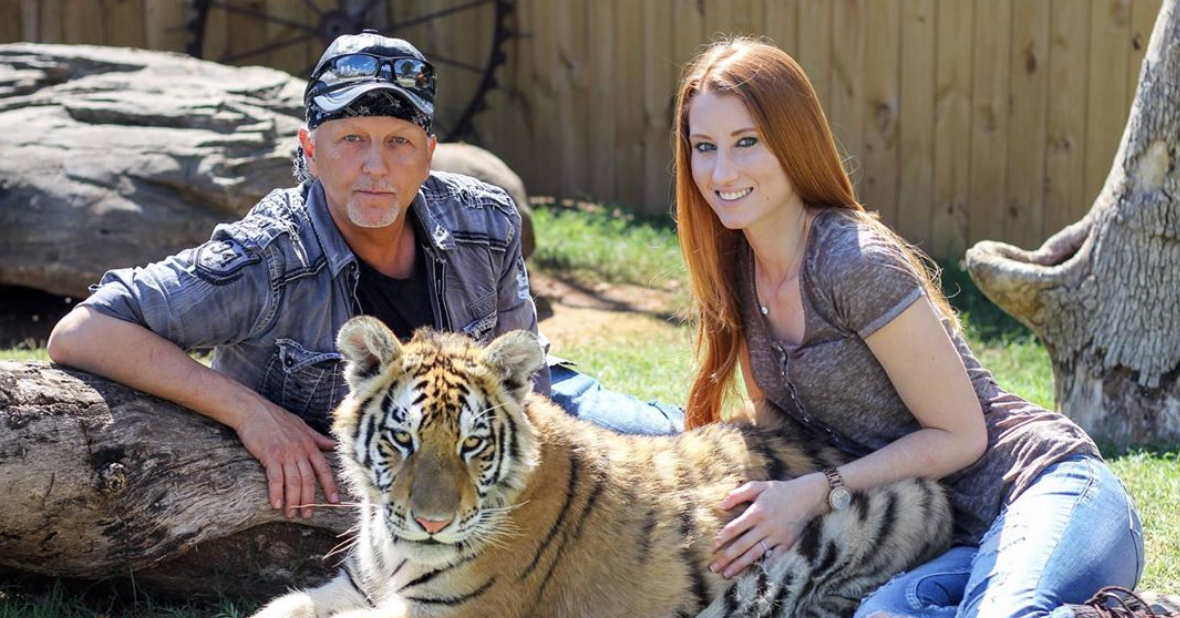 The wild new Netflix docuseries Tiger King is full of people whose personalities seem too extra to be true — but everything on the show is about as real as it gets.
Jeff Lowe, Joe Exotic's equally sketchy business partner who might've also been involved in Joe's hit plans on Carole Baskin, has a backstory almost as crazy as Joe's.
Article continues below advertisement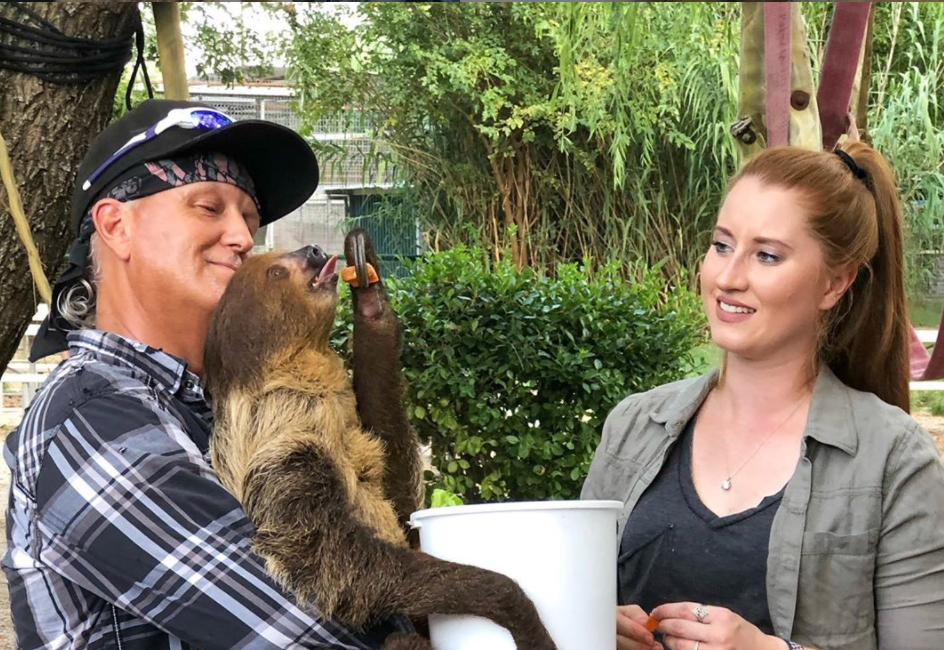 Article continues below advertisement
Lauren and Jeff Lowe from 'Tiger King' are open swingers.
Lauren and Jeff were candid about their relationship in the Netflix docuseries, admitting that they were in an open relationship. The pair talked about how they would attend swingers parties in Las Vegas, bringing with them tiger cubs to meet new women.
Clearly, the pair have a somewhat open relationship and are open to introducing new people into it, though they don't share much more about it beyond what they revealed in the documentary.
Lauren was Jeff's mistress during his last marriage.
According to Fansided, Jeff started seeing Lauren while he was married to his previous wife, Kathy Lowe. In fact, Joe had to bail Jeff out of jail the first time because he was arrested for beating Kathy.
According to the outlet, she had confronted him about Lauren, calling him "Mr. Showoff" for parading around his mistress while they were still married. In response, he beat her and was subsequently arrested.
Article continues below advertisement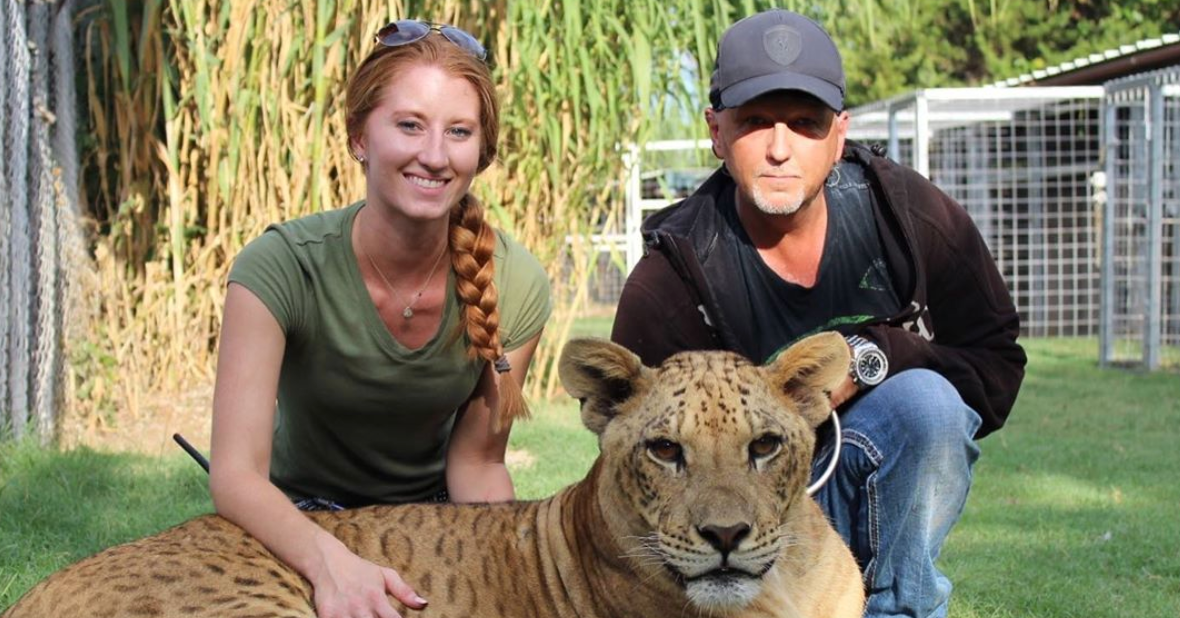 It's unclear when exactly Jeff and Kathy filed for divorce and when he and Lauren subsequently married, though the pair seem to be doing well together. Lauren helps Jeff take care of the animals, and has even been said to take care of them like her own children.
Article continues below advertisement
"We love them and I, we, would do anything for them. Anything," she told Beastly. "I do take it for granted because I'm around them every day, but I would not trade it for anything in the world and to share it with someone who has the same passion as you makes all that love so much stronger."
Now, the pair has a daughter, Sarah, together. They introduced their new addition to the family on their Instagram in October 2019, making her less than a year old.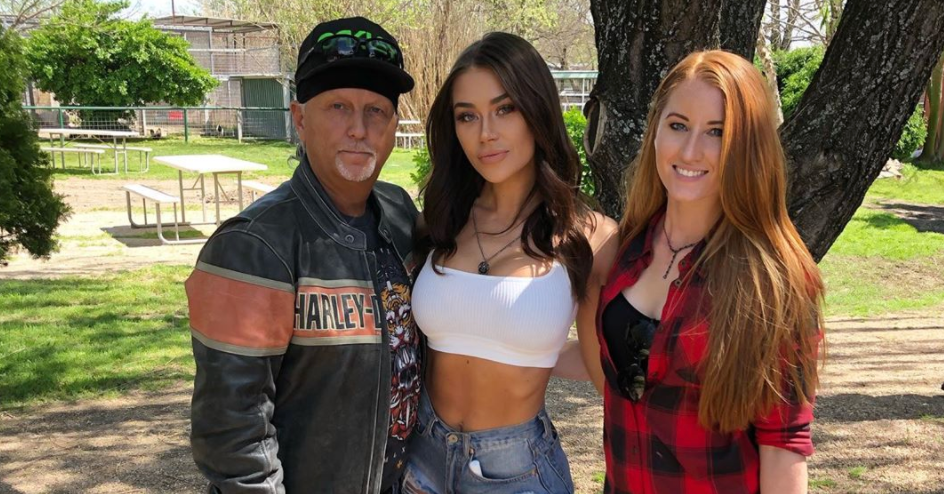 Article continues below advertisement
Is their new nanny part of Lauren and Jeff Lowe's relationship?
Technically, the couple's new nanny, Masha, was hired to care for their child, who Lauren was pregnant with at the end of the Tiger King series. But Jeff was also very open about the fact he wanted to hire a woman for her looks and less for her childcare capabilities.
"If you're gonna bring in [a nanny], why not bring in one that's enjoyable to look at?" he joked on the show.
Masha's background is in modeling, though it still seems she is caring for the couple's child. Technically, she's not an addition to their relationship, though it doesn't seem like Jeff would mind if she were. If you take into consideration how Jeff's relationship with Lauren started, it's bound to raise a few eyebrows.