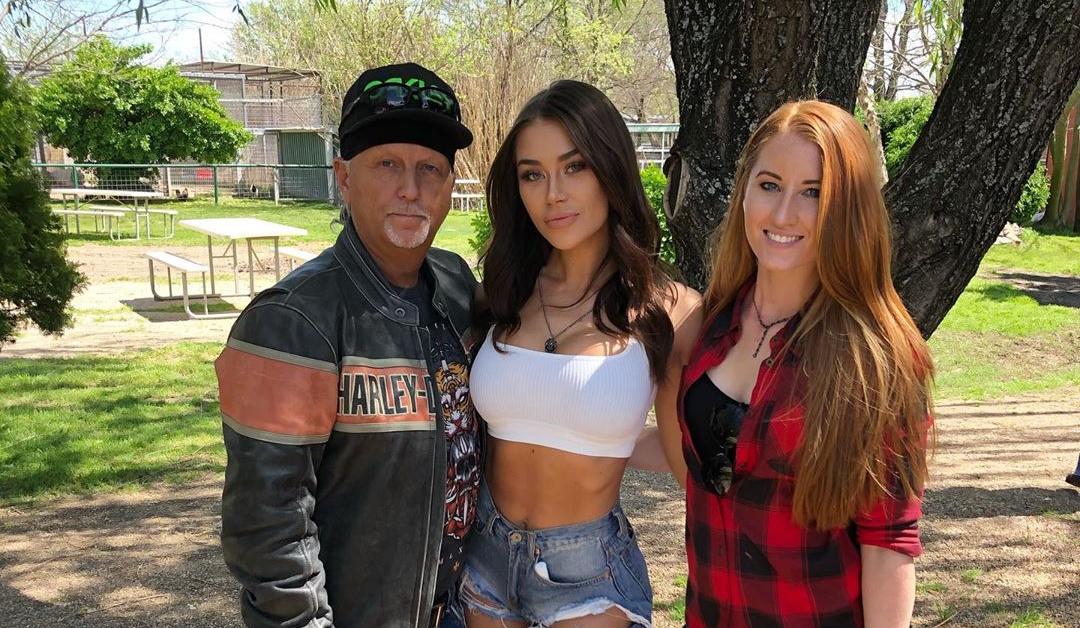 Jeff Lowe From 'Tiger King' Just Got a New Nanny — or Did He?
When it comes to Tiger King, Netflix's seven-part docuseries about a big cat enthusiast/country singer named Joe Exotic, there's a lot to discuss. We could spend hours talking about Joe Exotic's music career, relationships, or possible framing for murder — and most of us have! But we can't forget about Jeff Lowe. Jeff is Joe Exotic's mortal enemy (or, one of them, anyway) who is now the owner of the Greater Wynnewood Exotic Animal Park.
Article continues below advertisement
If you've seen the docuseries, you'll remember that Jeff was determined to find an attractive nanny for his then-unborn child. And it appears as though he found one. Here's what we know about Jeff Lowe's nanny.
Article continues below advertisement
Jeff Lowe said he wanted to find an attractive nanny.
Assuming you've seen all seven episodes of Netflix's Tiger King, you'll remember the point when Jeff and his wife Lauren were talking about getting a nanny for their child. "I said, 'you can get a nanny as long as I get to pick her,'" Jeff revealed while showing a picture of the couple's potential hire. "If you're gonna bring in [a nanny], why not bring in one that's enjoyable to look at?" he continued. Charming.
Well, a quick scroll through the Oklahoma Zoo Instagram reveals that Jeff apparently got his nanny after all. "Our #hotnanny is here!!" they announced in the caption of a photo of Jeff, Lauren, and the nanny.
Article continues below advertisement
Jeff and Lauren briefly introduced their new nanny in an episode of David Spade's late-night show.
David Spade spoke with Jeff and Lauren in an episode of Lights out with David Spade — due to COVID-19 concerns, their interview took place virtually. David mentioned the fact that Jeff had been looking for a nanny, and Jeff immediately pulled the nanny (who was holding the baby) into view. David immediately commented on how quickly the nanny was able to find the camera. And there's a reason for that.
Article continues below advertisement
Jeff Lowe's nanny is a model named Masha.
Although she's currently employed as a nanny, the woman taking care of Jeff and Lauren's baby probably doesn't have a ton of experience with raising kids. That's because she's apparently a model, first and foremost. Of course, being a model certainly doesn't preclude her from being good with kids (or wild animals). Judging from the interviews and Instagram posts featuring Masha, everyone seems pretty happy with the arrangement.
Article continues below advertisement
After looking through Masha's Instagram, it appears as though she just visited the GW Exotic Animal Park for the first time over the weekend of March 27. There's a pretty good chance that her posts about being the Lowes' nanny (as well as the posts from the Lowes) are not actually meant in earnest.
We'll have to stay tuned in order to figure out whether Masha actually is a nanny, or if this whole thing is a weird publicity stunt. When it comes to big cat people, you never can know for sure.