Cardi B Says "Slick B---h" Carole Baskin Did Joe Exotic Dirty, Creates GoFundMe
Most of America is obsessed with 'Tiger King' — and after finishing the Netflix docu-series, Cardi B has vowed to start a GoFundMe for Joe Exotic.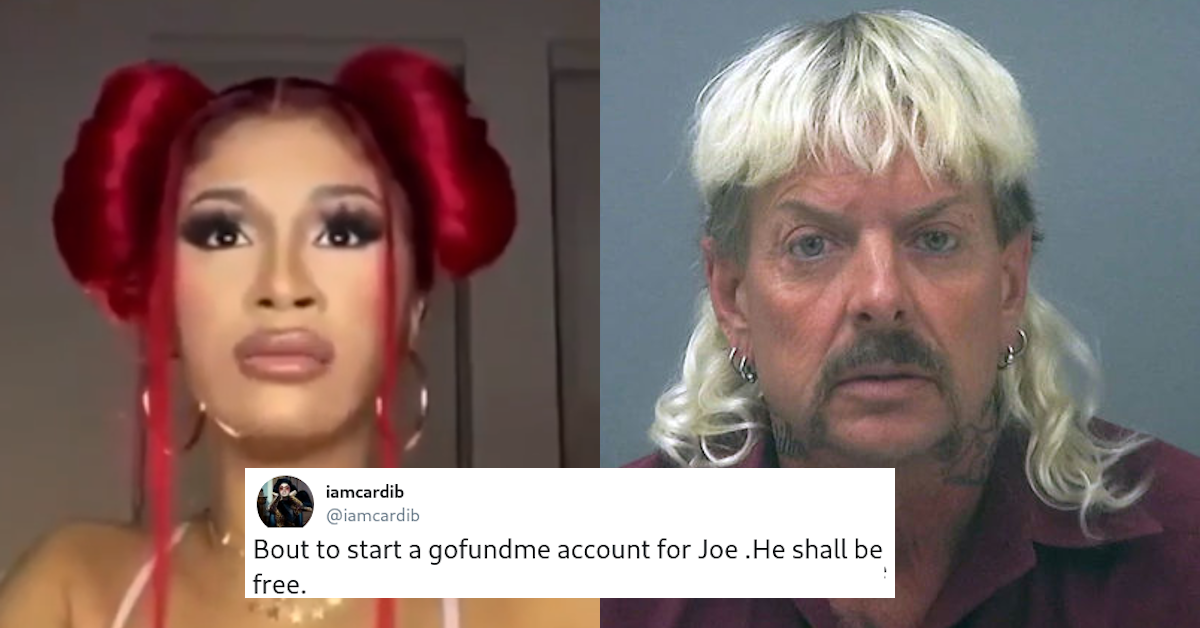 Netflix's Tiger King docu-series is the most popular program on the streaming platform. It's captivated the minds of everyone around the world, including Cardi B.
A lot of that probably has to do with the fact that it's not only expertly shot, storyboarded, and edited — but because the subject matter is just so off-the-wall, and the collection of bizarre characters highlighted in the seven-part series just couldn't possibly be any weirder.
Article continues below advertisement
The thing about a lot of, if not all, of the "big cat" people in Tiger King are all extremely shady: Joe Exotic, Carole Baskin, Bhagavan Antle, and Jeff Lowe all appear to be guilty of some major crime(s) or another. But what's most upsetting for many viewers is that it seemed like Joe received an inordinately harsh sentence for his crimes, especially when you consider how suspicious the other three major players seemed.
The fact that Jeff Lowe's business associate — who was supposedly hired by Joe to kill Carole Baskin — perjured himself in court, that several key witnesses who worked at the park weren't allowed to testify, that Jeff wasn't called to the stand, that Joe was clearly entrapped and set up on "key" pieces of evidence, and the animal abuse chargers were rolled in with the attempted murder-for-hire charges, makes the way his case was handled extremely fishy.
Article continues below advertisement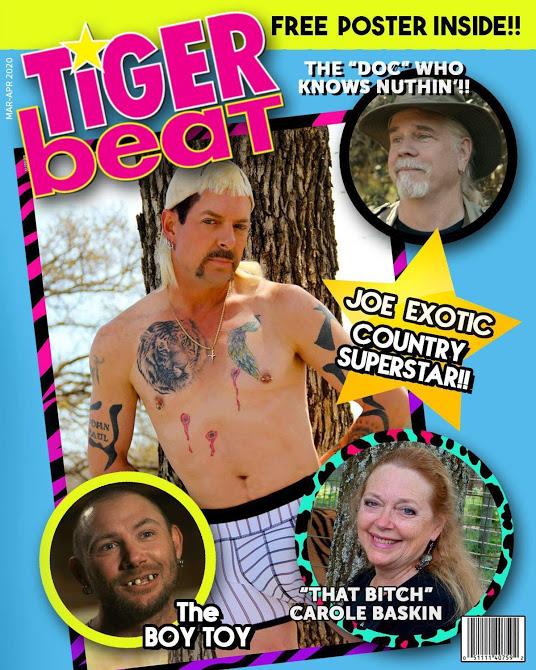 Then when you factor in all of the weirdness going down at Carole Baskin's cult-ish volunteer "cat sanctuary" and her clear hatred for Joe (well, it was a two-way street,) it's hard to feel like any justice was doled out in Joe Exotic's case. I mean, Carole, by all accounts, is prime suspect number one in her first husband's disappearance — and tons of folks are utterly convinced she murdered the man, had his body disposed of, and assumed his wealth.
Article continues below advertisement
So how do Jeff and Carole — not to mention Bhagavan with his weird sex cult — get away scot-free while Joe is forced to spend 22 years in jail? Where's the justice in all of that?
That's what Cardi B, along with tons of other people are asking. The rapper was so upset that Joe was "done dirty," she has vowed to start a GoFundMe for the former zoo owner so, "he shall be free."
Article continues below advertisement
Cardi has also been pretty vocal about her hatred for Carol and is convinced, like many people who watched the docu-series, that she was responsible for the death of her first multi-millionaire husband. She even shared a meme that someone posted in response to her tweet calling the Big Cat Rescue owner out: "Carol you think you slick b****," the Bronx native wrote.
Article continues below advertisement
With all of the eyes on Tiger King, Joe Exotic's huge $94 million lawsuit that he filed from prison (which includes Jeff Lowe,) might get looked at a bit more closely by authorities. The lawsuit also includes all of the ways his case was allegedly mishandled by the U.S. Department of Interior and the U.S. Federal Wildlife Service.
Article continues below advertisement
Joe alleges that the statutes created by the two organizations were solely created to convict him as he was the only big cat owner who was actually charged with the statute that punishes those who own "generic tigers," which were recently placed on the endangered species list. He's seeking nearly $79 million for the loss of his personal property and an additional $15 million for the death of his mother, Shirley.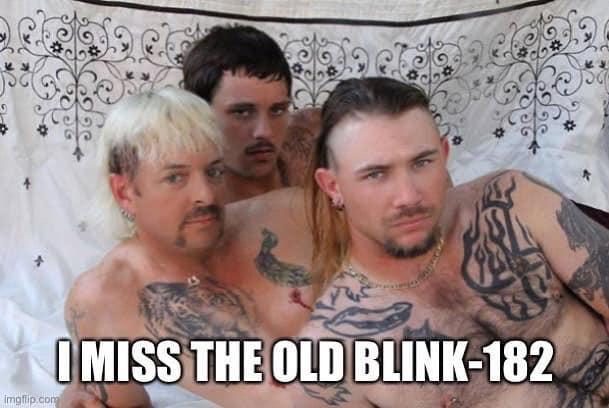 Joe alleges her death was precipitated by having to deal with all of the stress associated with him going to court and eventually getting locked up.
Regardless of whether or not his lawsuit is seriously entertained, it does seem like a GoFundMe for Joe could work in his favor if he and his legal team were to go the appeal route. What do you think?