Figments of Hell Were Found Inside Serial Killer Jeffrey Dahmer's Refrigerator
Whether you like it or not, it's every few years or so that vile serial killer tales are plucked from the horrid depths of the past and brought to our screens. Serial killer and rapist Richard Ramirez — who terrorized Californians from 1984 to 1985 — was the subject of Netflix's 2021 docuseries Night Stalker: The Hunt For a Serial Killer (which did a fairly good job at highlighting the stories of his victims).
Article continues below advertisement
Serial killer and rapist Ted Bundy (let's not even discuss his physical appearance) — who went on a killing spree in multiples states between 1974 and 1978 — gained pop culture relevance in 2019 with the release of Netflix's docuseries Conversations with a Killer: The Ted Bundy Tapes and biopic Extremely Wicked, Shockingly Evil and Vile.
This time around it's Jeffrey Dahmer — one of the most notorious and disturbed serial killers and rapists in history — who's getting the small screen treatment with Ryan Murphy's Netflix miniseries Monster: The Jeffrey Dahmer Story.
Who's playing the depraved Jeffrey? None other than Ryan Murphy universe regular Evan Peters (American Horror Story). And while the series is here to dramatize his story — which involves necrophilia, attempted zombification, and cannibalism — nothing is more frightening than the reality. Specifically, the horrors found inside Jeffrey's Milwaukee refrigerator in 1991 are enough to thoroughly change a person. Let's take an unsettling trip inside Jeffrey's fridge and beyond.
Article continues below advertisement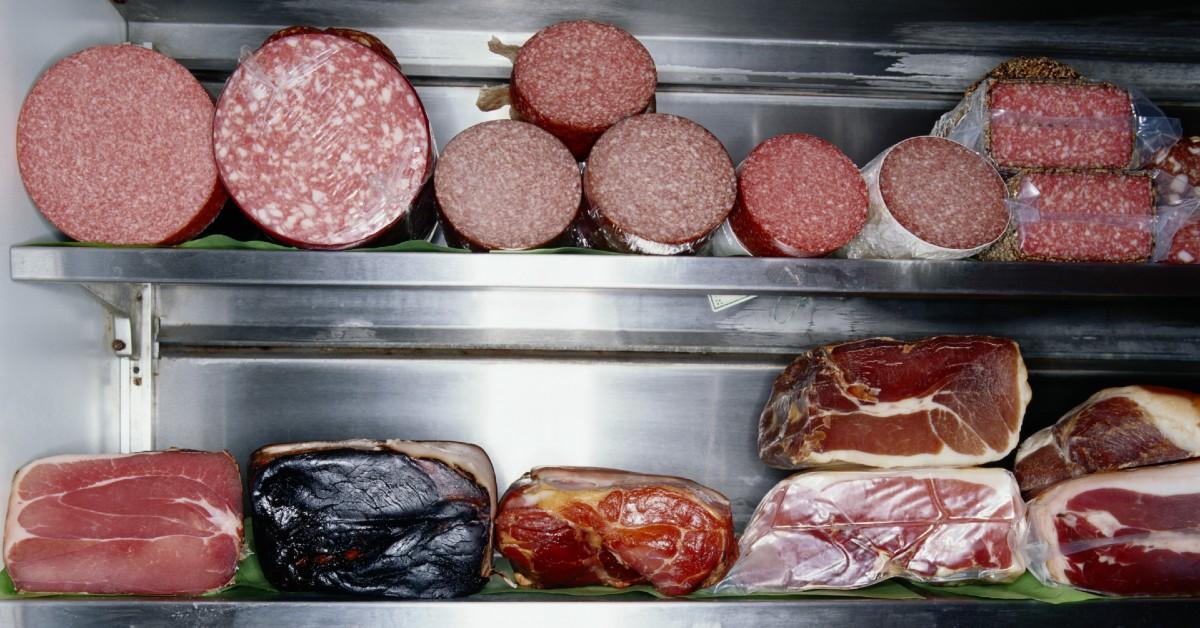 What was found inside Jeffrey Dahmer's refrigerator?
While you may have deli ham and a sirloin steak chilling in your fridge, Jeffrey — who killed 17 men and boys between 1978 and 1991 — had human flesh in his. If you're squeamish, now's the time to leave this article.
In July 1991, AP News detailed that a frantic handcuffed man led police to Jeffrey's fly-infested apartment, which was crawling with fragments of human bodies and boasted a refrigerator full of human heads — three of them to be exact. Some outlets have detailed that human hearts were also found inside the fridge.
Article continues below advertisement
Jeffrey — who earned the nickname the Milwaukee Cannibal — enjoyed experimenting with his victims' bodies while they were alive, even drilling holes in their skulls and injecting their brains with hydrochloric acid. The former chocolate factory worker's deranged mission to create a sex slave zombie always ended in death. When you consider that he had a passion for examining animal carcasses as a child, Jeffrey's, um, hobbies are slightly less shocking. (We said slightly.)
Article continues below advertisement
Per AP News, The Milwaukee Sentinel reported that "police found 11 skulls scattered in a file cabinet, a closet, a refrigerator, and a freezer and three headless torsos in a vat in the man's bedroom." A slew of graphic photos and drawings of victims' body parts were also found.
Understandably, the gruesome slaughterhouse that was Jeffrey's apartment wreaked of death, which caused neighbors to complain of a foul odor for about a year. But because the undeniably charming and intelligent Jeffrey often found a way to talk himself out of trouble, he claimed his refrigerator was broken, which caused the meat inside to rot.
It was police officer Rolf Mueller who discovered the trio of heads in the fridge, detailing that the stench in the apartment was overpowering. Well, that's a given.
″You think you've seen it all out here, and then something like this happens,″ he said at the time.
And though Jeffrey was beaten to death by fellow Columbia Correctional Institution inmate Christopher Scarver on Nov. 29, 1994, his life continues to haunt and fascinate people to this day, for better or for worse. We're going to have a hard time opening our fridges after writing this one. Maybe we'll just head to the kitchen cabinet instead.