Christopher Scarver, the Man Who Killed Jeffrey Dahmer, Has Become a Poet
Where is Christopher Scarver now? The man who killed serial killer Jeffrey Dahmer is a poet and an artist — now he'll appear in Netflix's 'DAHMER.'
Many movies and TV shows have covered serial killer Jeffrey Dahmer's life — including Netflix limited series DAHMER - Monster: The Jeffrey Dahmer Story, starring Evan Peters as the killer. But the man who killed Dahmer, Christopher Scarver, doesn't land in the spotlight as much. So, where is Christopher Scarver now?
Article continues below advertisement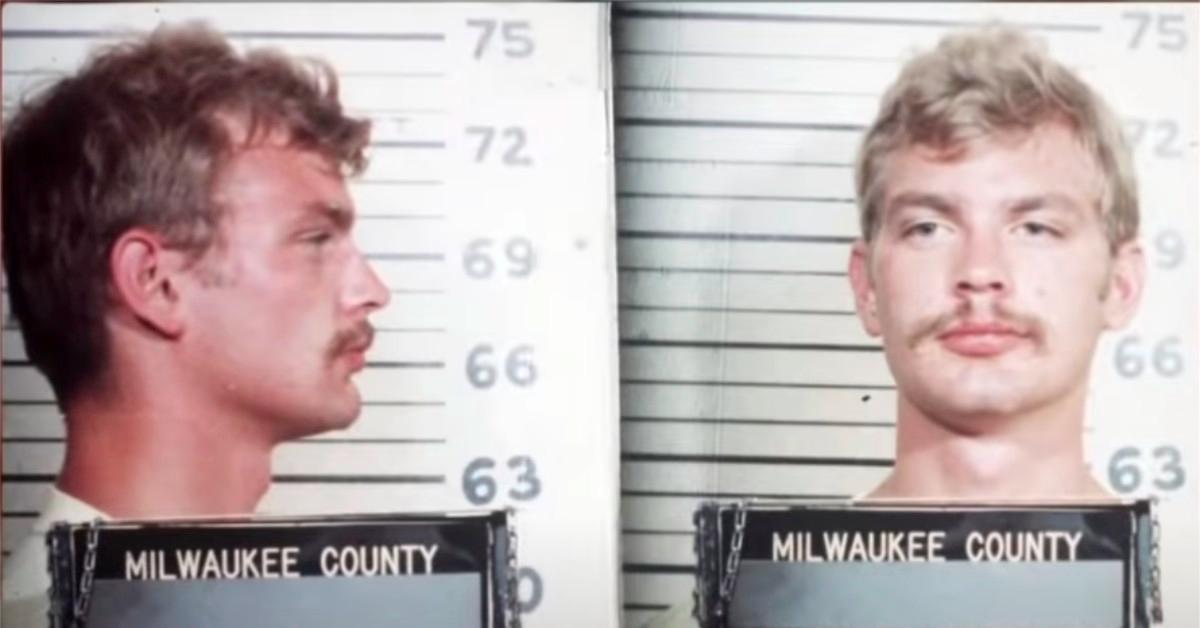 Article continues below advertisement
Christopher Scarver is now known as Jeffrey Dahmer's killer.
Scarver last made headlines in 2015 when he spoke to the New York Post about killing Dahmer. They were both sent to Columbia Correctional Institution, where he would taunt other inmates by fashioning severed limbs out of prison food, according to Scarver. "He crossed the line with some people — prisoners, prison staff," Scarver told the Post. "Some people who are in prison are repentant — but he was not one of them."
After Dahmer was arrested in 1991, he confessed to killing 17 boys and men over a murder spree lasting longer than a decade. The following year, a jury found him sane and guilty of 15 murders, and he was sentenced to 15 consecutive life sentences, according to History.com.
Article continues below advertisement
On Nov. 28, 1994, Dahmer, Scarver, and a third inmate named Jesse Anderson were instructed to clean the gymnasium bathrooms at the prison. With a newspaper clipping about Dahmer's murders in his pocket, Scarver grabbed a metal bar from the weight room of the gym and confronted Dahmer, as he told the Post. "I asked him if he did those things 'cause I was fiercely disgusted," he recalled. "He was shocked. Yes, he was. He started looking for the door pretty quick. I blocked him."
Article continues below advertisement
Scarver then struck Dahmer with the bar, crushing his skull. "He ended up dead," Scarver told the newspaper. "I put his head down."
Then, Scarver killed Anderson — who was serving a life sentence for the 1992 killing of his wife. He pleaded no contest to the murders and was sentenced to an additional two life sentences.
Scarver was first sentenced to life in prison for a 1990 murder.
According to the Post, Scarver was sentenced to life in prison for the killing of Steven Lohman, a worker at Wisconsin Conservation Corps, in 1990. After getting fired from a job-training program with the corps, Scarver started drinking and hearing voices that called him "the chosen one," as the newspaper reported.
Article continues below advertisement
Scarver then returned to the workplace with a pistol and demanded money from a site manager. When the site manager gave him only $15, Scarver shot Lohman three times.
Article continues below advertisement
He was sentenced to life in prison and sent to Columbia Correctional Institution in Portage, Wis. However, in 2003, Scarver was moved to the Centennial Correctional Facility in Colorado, according to The Telegraph-Herald after "Judge Barbara Crabb ordered the state to transfer Scarver and three dozen other mentally ill inmates from the prison in 2001 in response to a class-action lawsuit filed by the inmates."
Now, Scarver writes poetry and books while serving out his life sentences.
Scarver is still in prison serving multiple life sentences, but now, he self-publishes poetry. He appears to have refuted many details in the Post story and has been spending his free time "writing songs, music compositions, short stories, poetry, and prison policy proposals, as well as creating original art," according to an Amazon bio.
Article continues below advertisement
Scarver also wishes to attend college for mechanical and electrical engineering through his American Prisoner Repatriation Act (APRA) initiative, the Amazon blurb states. In fact, as of 2012, he was even shopping around a tell-all book about killing Dahmer. According to TMZ, the book would reveal the "sick, sadistic mind games and practical jokes" Dahmer played on everyone around him in the prison.
He also has multiple poetry books for sale, including 2015's The Child Left Behind.
In DAHMER, Scarver will be portrayed by Furly Mac. Some might recognize the up-and-coming actor as the Elevator Attendant in The United States vs. Billie Holiday or as Mike Mike in Star. His first project with Ryan Murphy could be the beginning of a long collaboration and career for Furly.