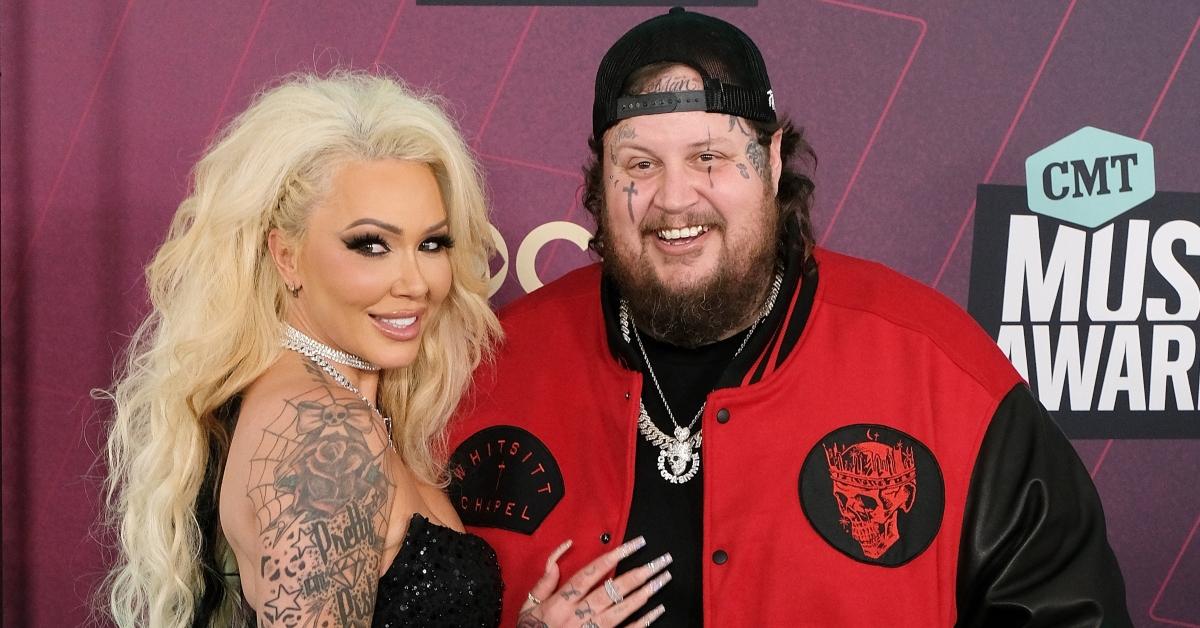 Jelly Roll Took Home Three Statues at the 2023 CMT Awards — Who Does He Go Home To?
Jelly Roll made sure to thank his wife while winning three CMT Awards at the 2023 show. Who is Jelly Roll's wife? Here's what we know about his wife.
While accepting the award for Breakthrough Male Video of the Year at the 2023 Country Music Television Awards, musician Jelly Roll told the audience, "They let a loser win tonight." It's hard to paint someone who would take home three awards as a loser, but it perfectly encapsulates how Jelly Roll has circumnavigated the unfair expectations placed upon people in the entertainment industry. He's really a man of the people.
Article continues below advertisement
During his acceptance speech, Jelly Roll thanked his beautiful partner who was at the ceremony in full support mode. Who is Jelly Roll's wife? Let's get to know the award-winning singer's family.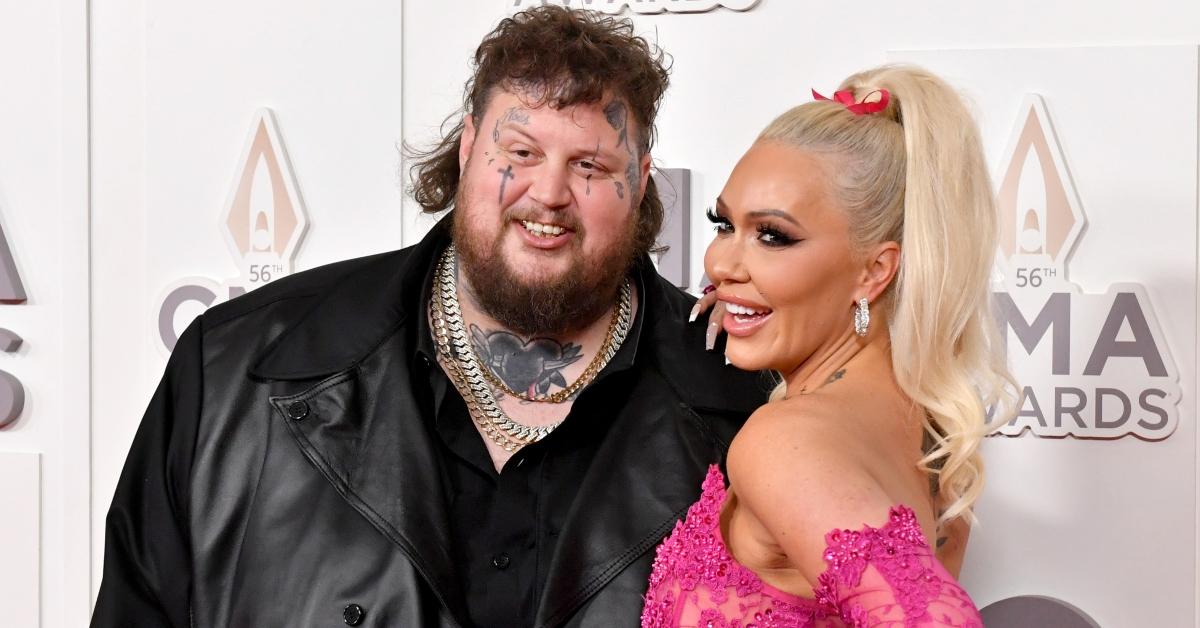 Article continues below advertisement
Who is Jelly Roll's wife? She is also an entertainer.
Country music singer/rapper Jelly Roll, born Jason DeFord, isn't shy about anything. He was in and out of the prison system since his teen years before finally discovering an outlet for his pain. And while music saved Jelly Roll from continuing down a dark path, that isn't the only thing that keeps him in the light. Jelly Roll attributes a great deal of his success and happiness to his wife, Bunnie XO.
According to The U.S. Sun, the two met in 2015 while he was performing in Las Vegas, and, like a classic romance movie, Jelly Roll described it as "love at first sight." Bunnie had no idea who he was, but as Jelly Roll told Taste of Country, "She said she fell in love with the saddest eyes in the room." He's the first to admit that people often question their relationship because some folks simply can't understand how a model could love a larger man, but that's the world being fat phobic.
Article continues below advertisement
Bunnie is often accused by fans of being in this marriage for the money, despite the fact that she essentially runs her own entertainment empire. "I love it when they call her a gold digger, that's my favorite thing," said Jelly. "She hates it. It infuriates her, it just flames her up." Indeed, when they got together, it was the opposite: Jelly Roll was living in a 1996 conversion van while occasionally crashing on friends' couches.
Article continues below advertisement
And while Bunnie suppports Jelly Roll in countless ways, she's very busy with her own projects. Apart from modeling, Bunnie is the creator and host of the Dumb Blonde podcast, which invites guests on to talk about subjects that are often difficult to dive into. In one gut-punch of an episode, Pumpkin and Alana (of Honey Boo Boo fame) really got into how Mama June and Geno's drug addiction destroyed their family, leaving them terrified. Bunnie XO is sensitive to difficult topics, and it's this kind of care that goes into helping Jelly Roll with his kids.
Bunnie XO helps Jelly Roll raise his kids.
Although Bunnie and Jelly Roll don't share children, Bunnie has been instrumental in the lives of Jelly Roll's kids from two previous relationships. His daughter, Bailee Ann, was born in May 2008 right as Jelly Roll was heading to prison, per Amo Mama. He credits his daughter's birth as the catalyst he needed to turn his life around. In 2009, once Jelly Roll was out of prison, he was able to gain full custody of his daughter.
Article continues below advertisement
In a May 2021 Instagram post celebrating her 13th birthday, Jelly Roll wrote, "You have changed my life. You are the reason I am who I am. The day you were born was the day I made the decision to change my life and chase my dream." He goes on to say, "You are so smart, so talented, so funny, so sweet. Your well spoken, polite and respectful. You are my best friend and the best daughter a father could ask for." Occasionally, Bailee joins her father on stage.
Article continues below advertisement
On her own Instagram, Bailee has given a shoutout Bunnie on numerous occasions. For Bunnie's birthday in January 2023, Bailee shared photos of the two of them. "Happy birthday to my fav person, my idol, my mentor, the most gorgeous woman I know, a kick ass business woman, my number one fan, and most importantly my mama," she wrote in the caption.
Jelly Roll is a bit more private about his son, who was born in 2016. In a Facebook post dated Aug. 26, 2016, he shared a photo of his newborn son with then-8-year-old Bailee. "Family time. Noah Buddy DeFord and Bailee Ann DeFord! She's so happy to be a big sister! I've seen it all and nothing compares to this!" he said excitedly.
Five years later, Jelly Roll provided a bit more insight into his son's situation via a photo of the two of them on Instagram. "This picture means the world to me because I don't talk or post about my son very much and that's for respect of his mother and her privacy," he revealed. "This was taken backstage at the Ryman, he came to see his daddy perform for the first time at the hometown show." Bunnie was also in the photo doing what she apparently does best, being one heck of a supportive rock.