Behind the Scenes — Jenn Todryk's Inspiring Journey Living With Hashimoto's Disease
'No Demo Reno' star Jenn Todryk opens up about her journey with Hashimoto's disease and how it impacts her daily work as a home renovator.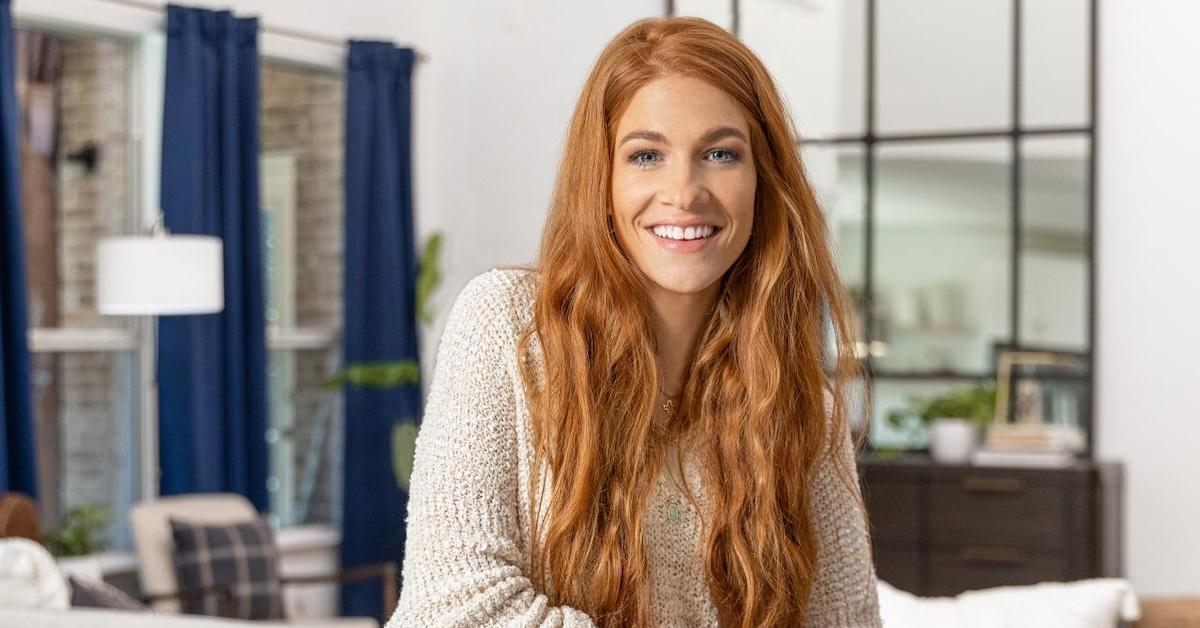 The Gist:
No Demo Reno star Jenn Todryk reveals her battle with Hashimoto's disease, an autoimmune disorder affecting the thyroid gland.
Jenn shares her journey from misdiagnosis to proper diagnosis and management of Hashimoto's, emphasizing the importance of advocating for one's health.
Her openness about her health struggles has helped other women recognize and address hormonal issues, making her a source of inspiration and support.
Article continues below advertisement
Now in its third season, No Demo Reno follows master home renovator Jenn Todryk on her journey to improve people's lives by improving their homes. She also gives us plenty of tips and tricks along the way while sharing tidbits about her own personal life. She has been an HGTV sweetheart for as long as we can remember, so her openness and honesty always feel like the comfort of an old friend.
Recently, she's opened up about Hoshimoto's disease, which has affected her life in all areas, from her work to her family. It's not easy to manage an autoimmune disease along with being a full-time mother and HGTV star, but Jenn manages to do it all!
Article continues below advertisement
'No Demo Reno' star Jenn Todryk lives with Hoshimoto's disease.
Over the years, we've learned all about the ins and outs of Jenn's life. One of those ins is her journey with Hoshimoto's disease from getting diagnosed to learning how to manage it. According to the Mayo Clinic, "Hashimoto's disease is an autoimmune disorder affecting the thyroid gland … Immune-system cells lead to the death of the thyroid's hormone-producing cells. The disease usually results in a decline in hormone production (hypothyroidism)."
Article continues below advertisement
Because Hashimoto's disease a chronic autoimmune disease, there's no way for Jenn to be "cured" of it, although there are plenty of treatments and management tools once it's been diagnosed. It impacts 1 in 20 people and is typically seen in middle-aged women, although anyone can get it. Jenn was first diagnosed with hypothyroidism at just 26 years old, although it took years for her to get an official Hoshimoto's diagnosis.
Article continues below advertisement
"I remember being bundled up in a sweatshirt and still freezing," Jenn told Healthy Women. "Or it would be 100 degrees outside and while everyone else was complaining about the heat, I'd be cold." In March 2012, Jenn first noticed the problems when she miscarried and asked her OB-GYN to get her hormone levels checked because of her mom's hypothyroidism.
When the OB-GYN wanted to wait until Jenn had three miscarriages, she switched doctors. This isn't unheard of, though! Many women are often told to miscarry multiple times before doctors perform fertility and hormone tests, which can be physically and emotionally taxing. So it's important for women to advocate for themselves and for doctors to listen.
Article continues below advertisement
Jenn's new OB-GYN found that her progesterone levels were extremely low, which can make it difficult to carry a pregnancy to term. Progesterone actually protects the fetus before the placenta takes over. Luckily, the new doctor helped Jenn manage her hormone levels, and she gave birth to her first son, Von, in 2013. She then had her daughters, Berkley and Vivienne, in 2015 and 2018, respectively.
Article continues below advertisement
But Jenn wasn't diagnosed with Hoshimoto's until 2017. "I started seeing a wonderful functional medicine doctor who decided to run some more in-depth medical tests," Jenn said. "After learning I had Hashimoto's, I began taking a natural form of thyroid hormones." She manages her Hoshimoto's by cutting out some dairy and gluten, as well as taking vitamin supplements.
Jenn Todryk is open about her experience with Hoshimoto's disease to help other people who may be struggling with it.
Jenn still gets the occasional flare-up. "When I have flares, the fatigue can be so bad that I've even fallen asleep sitting up," Jenn explained. I've learned there are days when I have to be honest and say, 'I can't do this today.'" It's all about listening to your body and making the right choices to stay as healthy and functional as possible, or to just slow down when you don't feel well.
Article continues below advertisement
Since opening up about her journey, Jenn has received messages from people saying things like, "If you can do this, I can do this too. Thank you for saying you had a bad day or that you're tired," according to her interview with TV Insider.
"A message I received was from saying they thought they were suffering from depression when in actuality it was severe hypothyroidism or Hashimoto's. I think it's a silent epidemic situation. I think there are a lot of women sitting with hormonal issues who don't even know it and are being misdiagnosed," she explained. Thanks to Jenn's candor, many women are finally getting the diagnoses they deserve.