Jennifer Lopez and Ben Affleck Got Matching Tattoos for Valentine's Day
They say that if you love someone you should let them go — and that's exactly what Ben Affleck and Jennifer Lopez did when they called off their wedding in 2004.
In the years to follow, J-Lo went on to marry and ultimately welcome two kids with famed Puerto Rican-American singer-songwriter Marc Anthony. Meanwhile, Ben found love with his Daredevil co-star Jennifer Garner, whom he married in 2005.
Article continues below advertisement
Nearly a decade and a few failed relationships later, Jennifer and Ben found their way back to one another. Months after their July 2022 wedding, Bennifer reaffirmed their commitment with matching tattoos. Here's what we know about their new ink!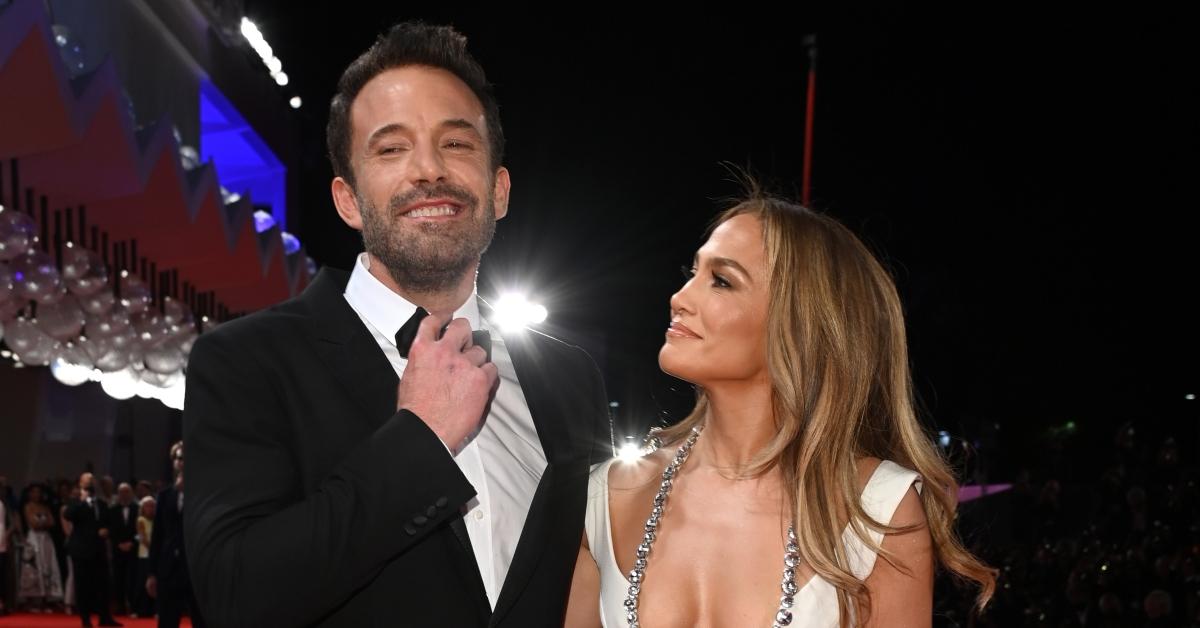 Article continues below advertisement
Jennifer Lopez and Ben Affleck got matching tattoos on Valentine's Day.
Valentine's Day comes around once a year, but according to the "Let's Get Loud" singer's new tattoo, Bennifer's love is forever.
In red ink, her ribcage tattoo has Ben and Jen's names intertwined in an infinity symbol with an arrow going through the middle. In an Instagram post, Jennifer showed off her hubby's gift with a caption that read, "Commitment," alongside an infinity symbol emoji.
While Jennifer got the infinity symbol on her side, Ben echoed her sentiments with his own tiny tat. Although the actor doesn't have an Instagram, Jennifer was kind enough to give us a glimpse of his ink in the swipe post, too.
Ben's tattoo matched J-Lo's, featuring two arrows that intersect in the middle. Inside are the initials "J" and "B".
Article continues below advertisement
In addition, the Shotgun Wedding actress also shared throwback pictures of her and her now-husband from the early 2000s. "Happy Valentine's Day my love," she wrote in the caption, adding hashtags like "#CommitmentIsSexy", and "#ThisIsUsNow". Jennifer mentioned that she would share more details about how she and Ben spent Love Day by way of her newsletter, OnTheJLO.com.
But how many tattoos does Bennifer have altogether? Read on for answers!
Article continues below advertisement
How many tattoos do Ben Affleck and Jennifer Lopez have?
Jennifer's tribute to Ben marked her first time getting inked. Her husband, on the other hand, is a different story as he has more than a few. Along with a dolphin tattoo that covers up an ex-lover's name, Ben also has a cross with barbed wire tatted on his pectorals.
However, the most famous of Ben's tattoos is the large colorful phoenix that sits on his back. Before they got back together, his then-ex shared her thoughts about it, describing his new ink as "awful."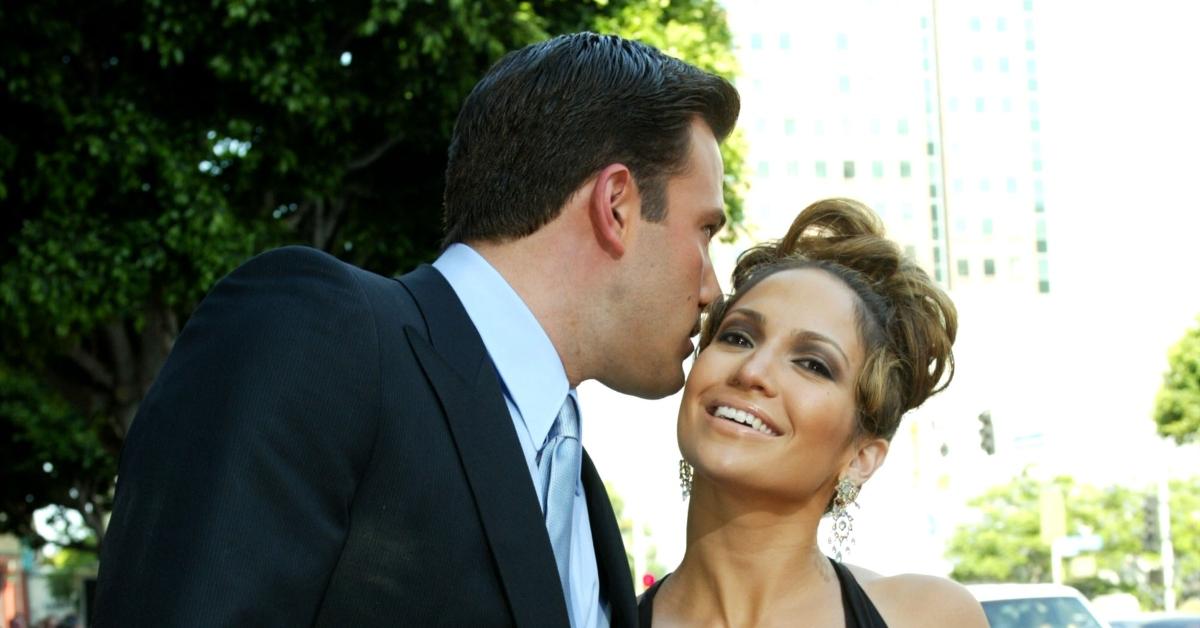 "It has too many colors! His tattoos always have too many colors. They shouldn't be so colorful, you know what I mean? They should be, like, cooler," Jennifer told Andy Cohen on an old episode of Watch What Happens Live.
Hopefully, Jennifer thinks Ben has at least one cool tattoo now.