Jessica Picks Up the Slack for Christina's Midwife on 'Extreme Sisters' (EXCLUSIVE CLIP)
Jessica and Christina from 'Extreme Sisters' both have kids, and the sisters have been part of each other's birth stories, including Christina's latest.
Like most of the siblings on the TLC reality show Extreme Sisters, identical twins Christina and Jessica share everything. As in, they were married and divorced at the same time and they try to remain on the same menstrual cycle at all costs.
And in an exclusive clip ahead of the March 20 episode of Extreme Sisters, Jessica and Christina discuss how involved Jessica plans to be with the impending birth of Christina's baby.
Article continues below advertisement
But how many kids do Christina and Jessica have together? The Extreme Sisters stars, who also happen to be twin psychics for a living, share so much that their bond is echoed in the relationships their kids share. And, because Christina was so involved in the birth of Jessica's son, Jessica intends to do the same for her twin sister.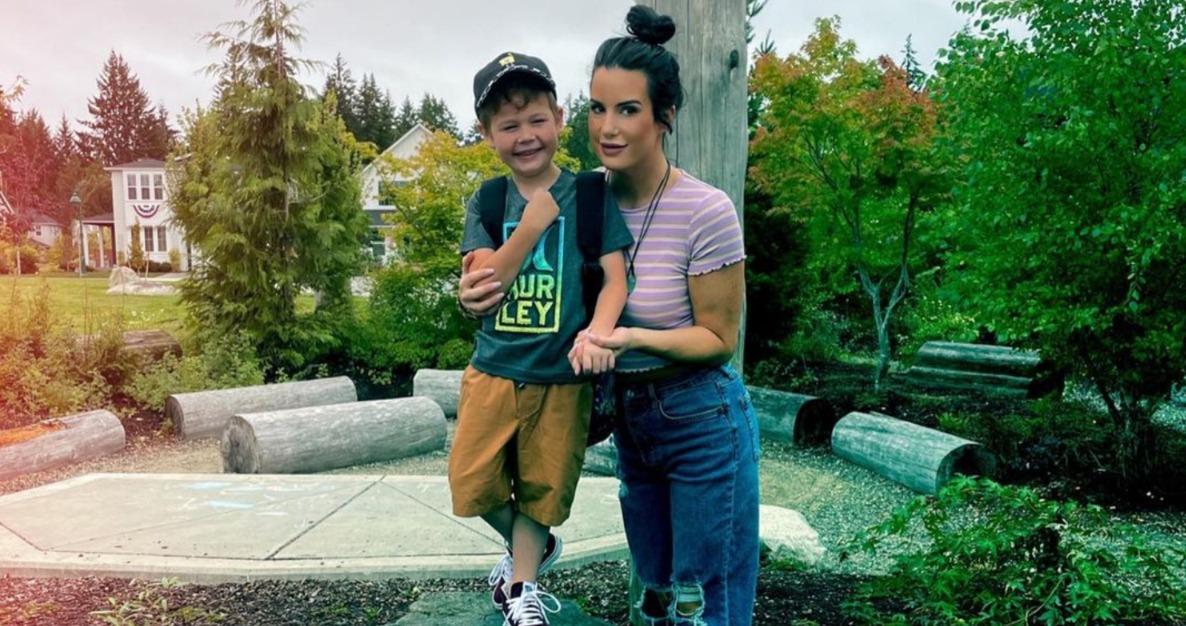 Article continues below advertisement
How many kids do Jessica and Christina each have on 'Extreme Sisters'?
Before Christina got pregnant with her baby with husband John, she had two children, Maddox and Maelyn, with her ex-husband. Judging by Christina's Instagram posts about co-parenting with her ex, it's safe to say that things are solid there. Jessica has just one child, a son named Preston, and she isn't married right now.
Luckily, Jessica makes it a priority to be present for anything her twin needs leading up to giving birth. And to be fair, Christina is comfortable with it.
"When Jessica was pregnant, I checked her cervix," Christina says in the Extreme Sisters clip. "So I feel confident having her do the same thing for me."
Article continues below advertisement
Although Jessica admits that she has never checked a cervix for dilation ahead of a baby's birth, she says she did some research. And Christina shares that she would "much rather have" her sister check her cervix than a medical professional "stranger" who she isn't comfortable with.
Article continues below advertisement
Jessica and Christina have a special interest in each other's pregnancies.
During Jessica's pregnancy with her son, Christina checked her cervix as well. So, it seems, this is just another twin thing that your average viewers may not totally get. For Jessica and Christina, it's just another way they're there for each other.
Christina puts it best when she tells Jessica, "My vagina's basically your vagina anyway," when she cites their identical twin DNA for being a reason she trusts her sister to examine her over nearly anyone else.
The clip ends with Jessica performing an impromptu examination to see how soft or dilated Christina's cervix is. And once again, they prove that they may have the closest bond out of anyone else on Extreme Sisters.
Watch Extreme Sisters on Mondays at 10 p.m. EST on TLC.