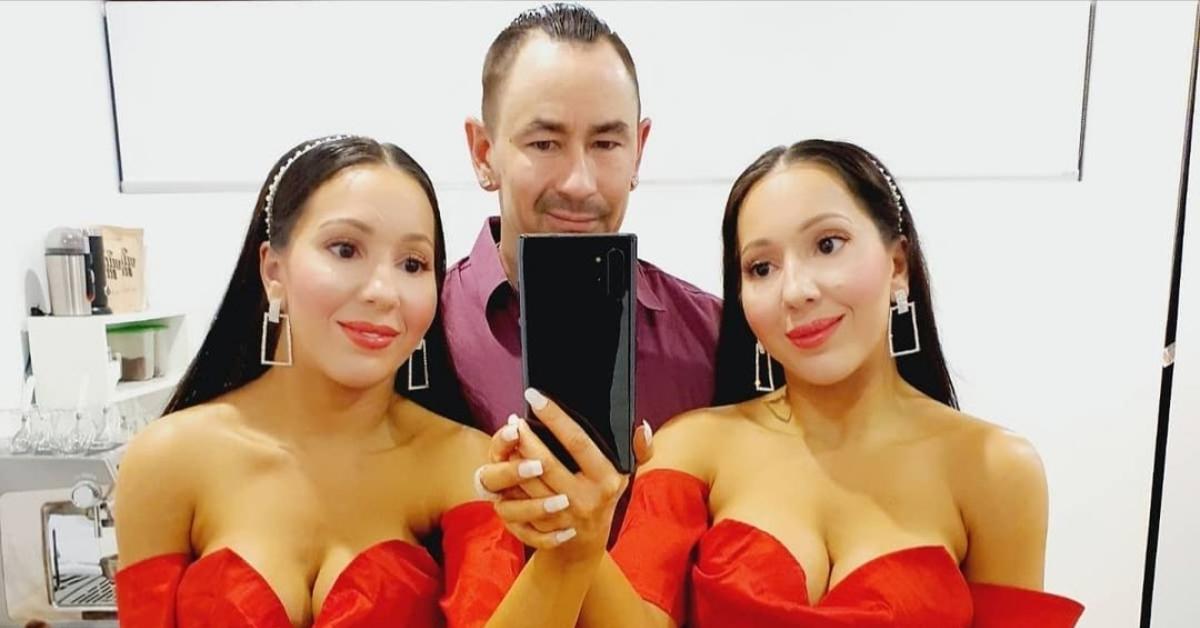 These 'Extreme Sisters' Share Everything... Even the Same Boyfriend (EXCLUSIVE)
The new TLC series Extreme Sisters examines sibling relationships that are out of the ordinary. Aside from just simply being super close, the show will follow sisters who take their bond to a whole new level.
In Season 1 of the series, audiences will be introduced to twin sisters Anna and Lucy Decinque. And these identical twins share more than just the same face...
Article continues below advertisement
According to the promo, these sisters not only dress identically, but they eat the same foods, sleep in the same bed, and yes, even share one boyfriend. Well, if you're like us, you may be wondering how this unconventional romantic relationship works.
Keep reading to find out more about the sisters' shared boyfriend, Ben Byrne, on the TLC docuseries.
Meet Anna and Lucy Decinque's boyfriend Ben Byrne!
In Season 1 of the TLC series, audiences will be introduced to Anna and her twin sister Lucy's lifestyle in which they share everything ... including their partner, Ben. Both women are ready for the next step in their relationship, motherhood, and want to have a baby with their significant other.
Article continues below advertisement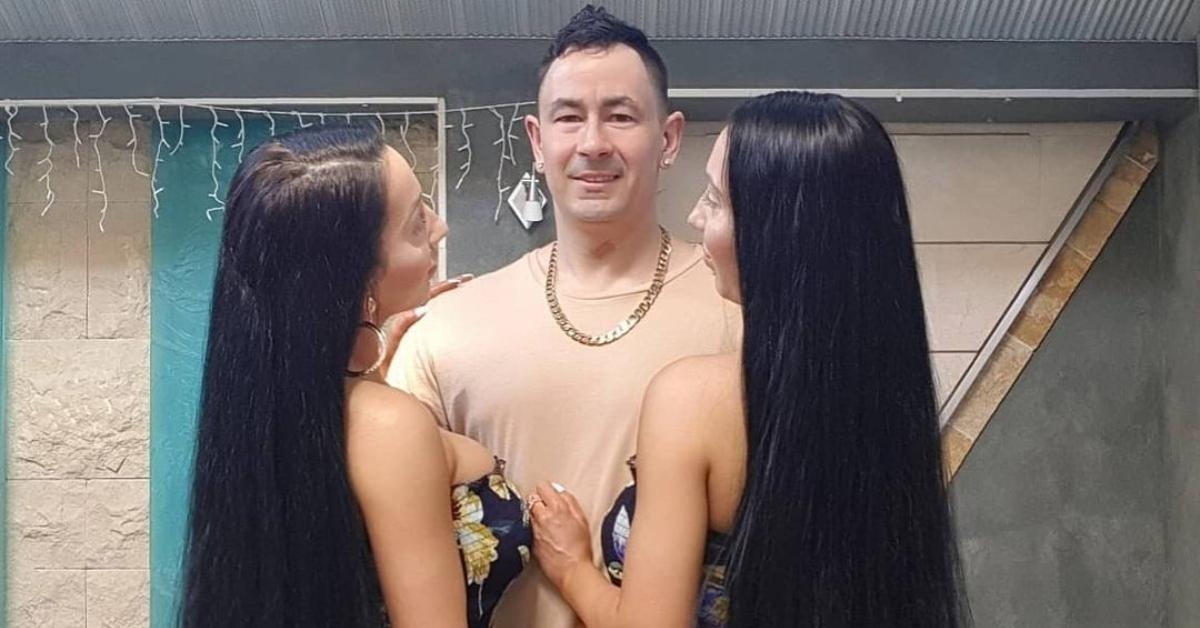 Distractify spoke exclusively with Bodega Pictures' chief creative officer and Extreme Sisters executive producer Joshua Ackerman about the unorthodox dynamic between the "thruple."
"Ben, Anna, and Lucy all live under the same roof, along with the sisters' mother so there is a great deal to unpack when it comes to both their romantic and family dynamic," he told us. "As identical twins, they choose to live 'identically' in more ways than one, whether performing the same chore for the same amount of time or pouring a glass of water the same way and amount, it's undeniably entertaining to watch."
Article continues below advertisement
The EP continued: "As far as their romantic relationship with Ben, in many ways, the time they spend together and the things they do are very ordinary. Anna and Lucy see themselves as one person and will do anything to keep from being separated, so according to them sharing one boyfriend is the most suitable option. I think that extreme dedication, in addition to the way the sisters and Ben handle intimacy, will fascinate viewers."
However, this is not the first time the threesome have made headlines for their relationship.
Article continues below advertisement
These 'Extreme Sisters' stars say there is no jealousy in their relationship with Ben.
The Australian natives who have been dubbed the "world's most identical twins" opened up about their joint relationship and explained the dynamic saying that there was absolutely no jealousy among them.
The sisters met Ben in 2012 and told The Sun that they were honest with him about what they were looking for in a partner. "We were upfront that we came as a package, and he insisted that was fine with him," Anna said. "Being a non-identical twin himself, he said that he understood our bond."
Lucy added, "We knew some guys might think it was kinky to date twins and see us as a trophy, so we had to feel sure that Ben genuinely liked both of us before we agreed to meet him."
The thruple have seemingly been going strong since and the sisters told the outlet that there is no jealousy as they are treated "equally."
"If he kisses Anna, he kisses me right after, and holds both our hands when we're out," Lucy explained. "We never feel jealous because we know he loves us the same."
Article continues below advertisement
Watch Extreme Sisters on Sundays at 10 p.m. EST on TLC. Extreme Sisters is produced by Bodega Pictures for TLC. Executive producers for Bodega Pictures are Benjamin Nurick, Joshua Ackerman, and Kristy Wampole.
Reporting by Chrissy Bobic