Jimmy Carter Has Led a Successful Life Both as a President and Private Citizen
Most Americans know who former President Jimmy Carter is, but not much is known about his family. Who are his kids? Details inside.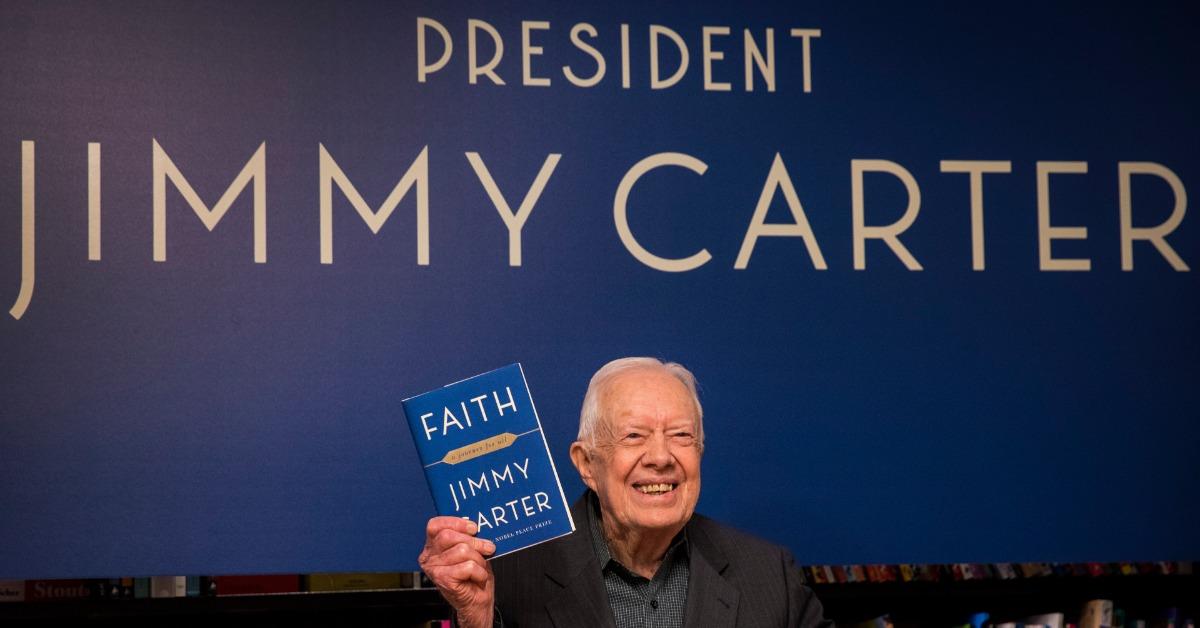 Through his years in the White House, President Jimmy Carter endeared himself to millions of Americans with his decisive nature and quick wit. Even after his years in office, the esteemed politician remained fairly involved with the American political system, became a philanthropist, and even wrote some books.
Article continues below advertisement
Outside of the public eye, one of his biggest successes in life has been the massive happy family he has fostered over the years. The Carter family tree today is as sprawling as it could be, but where did it all start?
Here's a look at the former president's kids, as well as various other aspects of his life.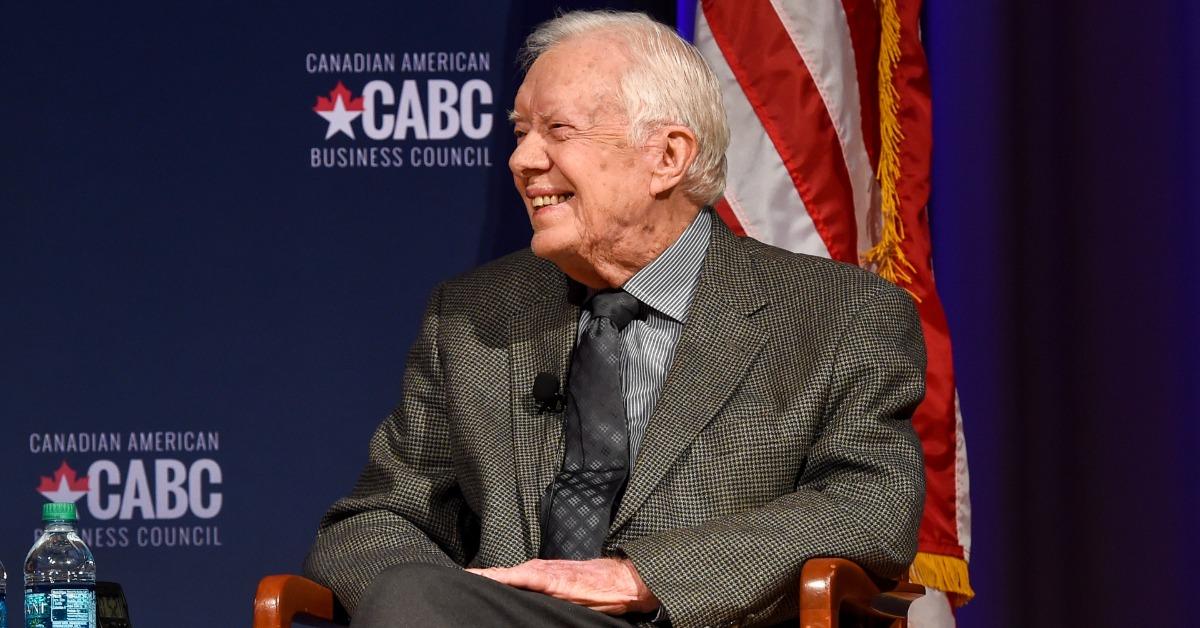 Article continues below advertisement
Jimmy Carter and his wife, Rosalynn Carter, have four children together.
Jimmy and Rosalynn share daughter Amy, as well as sons Jack, Donnel, and James. When Jimmy became president in 1977, his three sons were all relatively grown, but Amy actually spent some of her formative years in the White House.
In the past, the former president has been very candid about how important his wife and family are to him. In a 2015 CNN interview, he said, "We have a big family now. We have 22 grandchildren and great-grandchildren, 38 of us in all. So, we try to hold our family together and just enjoy the family life."
This is exactly what Jimmy does, as he has mentioned that the entire family has vacationed together on holidays for the last two decades.
Article continues below advertisement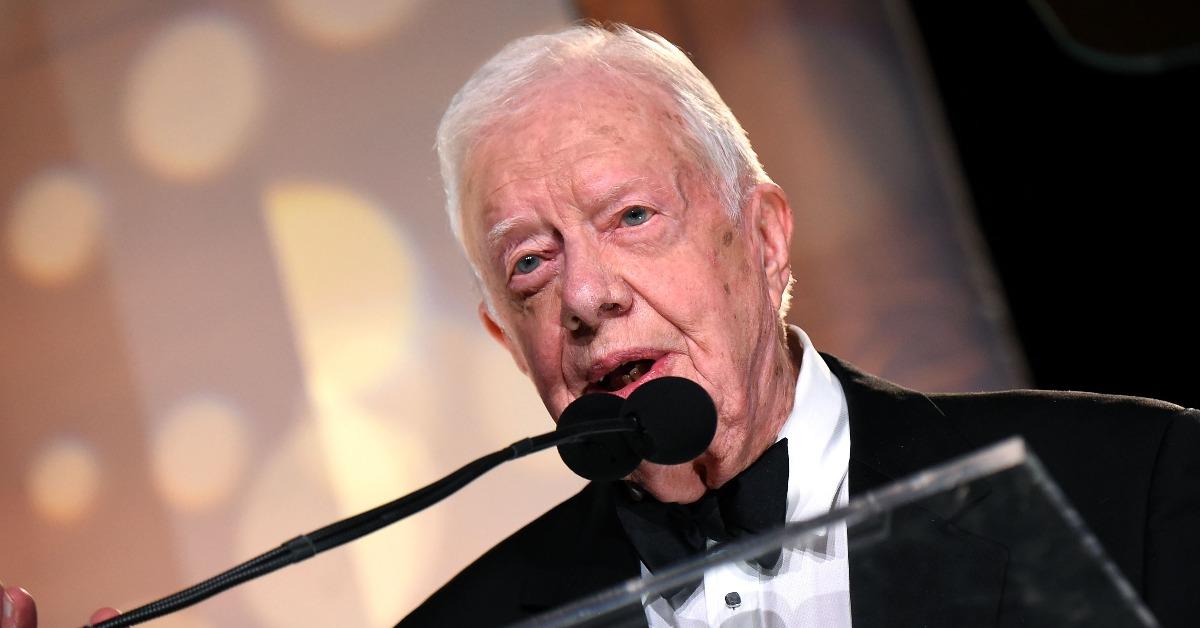 Beyond his four children, Jimmy has an expansive list of grandchildren and great-grandchildren.
As he mentioned, the former president has 22 grandchildren and great-grandchildren, which is a pretty impressive amount of offspring. Two grandchildren belong to Jack, three belong to Donnel, two belong to James, and one belongs to Amy.
Jimmy's grandchildren have since had kids as well.
Article continues below advertisement
Where is Jimmy Carter now? He's as successful as ever.
The 96-year-old former politician has held many titles in his life, and the oldest living president is just one of them. He actively contributes to the global conversation regarding human rights, writes books, teaches Sunday school, and volunteers whenever he can. A true model citizen, Jimmy has remained a vital source of information for all incoming, current, and past presidents since he left office.
Jimmy's net worth reflects the many things he has accomplished in life.
Although it's a known fact that the U.S. president doesn't make a huge salary, Jimmy has nabbed himself a high net worth thanks to a multitude of business ventures, endorsement deals, and media appearances since leaving office. According to Celebrity Net Worth, the former president has a whopping $10 million to his name.