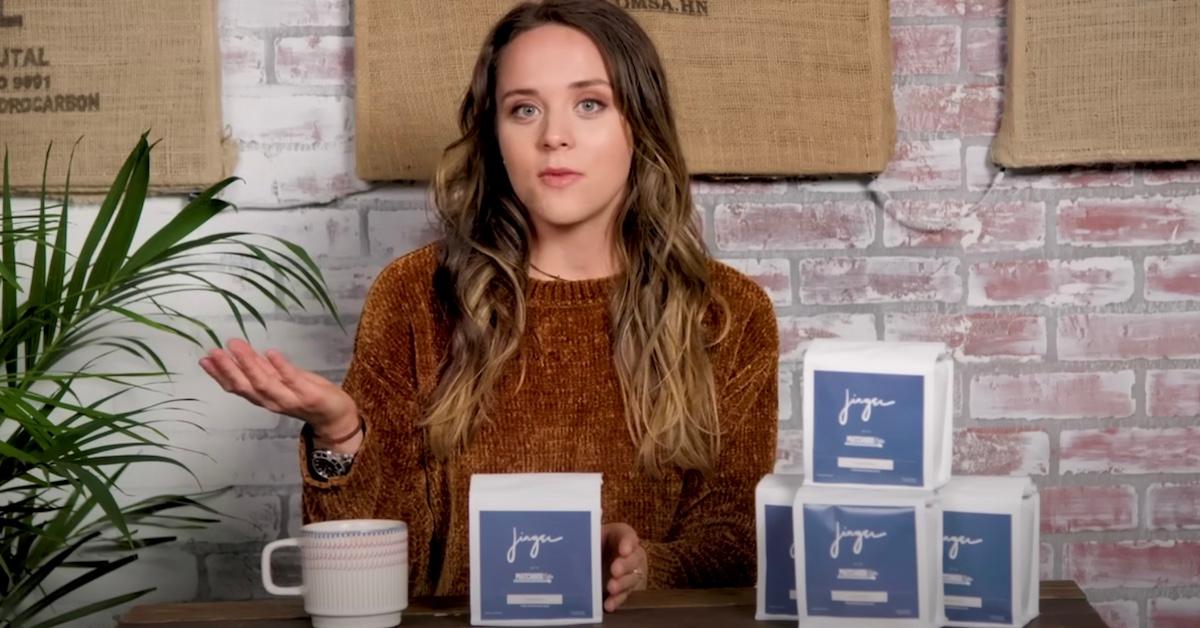 Jinger Duggar Has Announced Her Own Coffee Blend — and Redditors Are Not Here for It
Jinger Duggar has a coffee blend now. The former 'Counting On' star revealed the partnership via YouTube, and people are a bit confused and annoyed.
When 19 Kids and Counting and Counting On were still airing on TLC, most of the Duggar kids were still living at home — and many viewers had a difficult time telling Michelle and Jim Bob's brood of kids apart. There were a few standouts among the Duggar kids, however. Jinger Duggar is one of the older siblings (No. 6 in the lineup, to be exact), and she's been known for her more mainstream sense of style and adoration for drinking coffee.
Article continues below advertisement
Those who have been following the Duggars since their reality TV days weren't too shocked, then, when Jinger revealed her own coffee blend in November 2022. Keep reading to learn all about the announcement, the Reddit reactions, and where to buy it.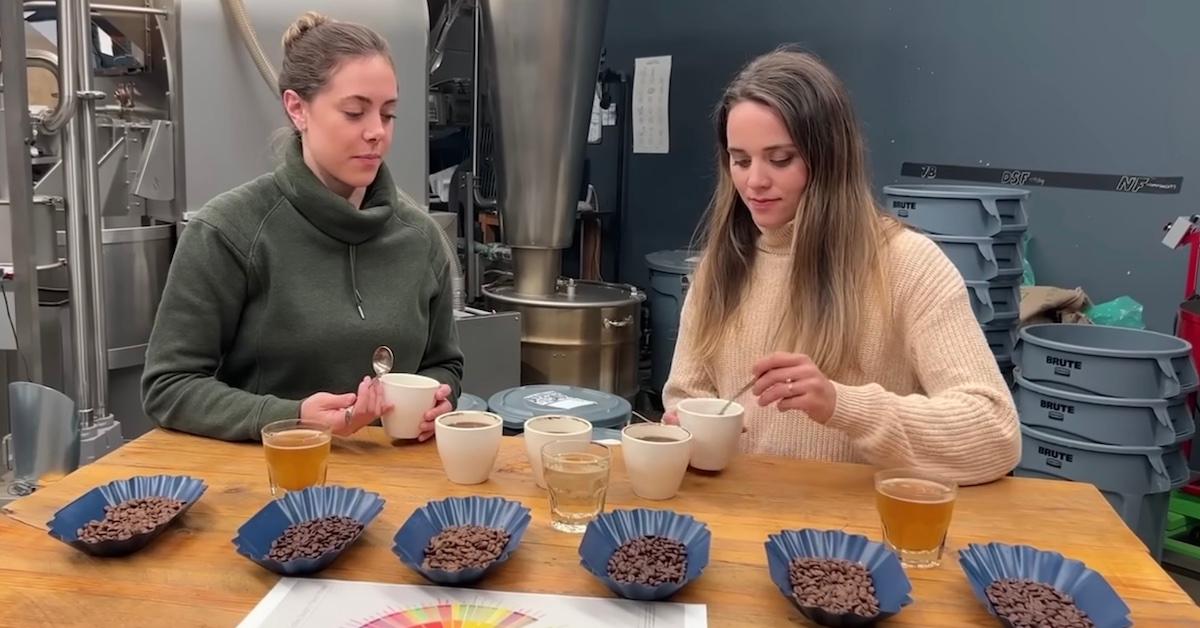 Article continues below advertisement
Jinger Duggar revealed her new coffee blend via YouTube.
Between writing books, keeping up with a YouTube channel (including a cooking show called "Jinger's Kitchen"), and posting sponsored content via social media, Jinger and her husband Jeremy Vuolo have clearly figured out how to monetize following the cancelation of Counting On in 2020. And it looks like coffee is next in her lineup of partnerships!
In a video posted to her YouTube channel on Nov. 1, 2022, Jinger explained to her subscribers that she was flying to Bend, Ore., sans her kids and husband for a "little surprise" she's been working on. Viewers were soon informed that Jinger had teamed up with Matchbox Coffee in order to develop her own blend.
After going through a tasting and blending process, she came up with "Jinger's Blend" — a combination of Guatemala (two parts), Brazil (two parts), and Colombia (one part) coffees. The website describes it as a "medium roast with cocoa and toffee notes."
Article continues below advertisement
"It's definitely something that I had wanted to do for years — but it wasn't until I found out about Matchbox Coffee," Jinger said in the video. "I wanted something that was quality, something I could get behind. Because I really enjoy good coffee."
Article continues below advertisement
Reddit users are annoyed by Jinger's coffee partnership — despite her well-known passion for a cup of joe.
Back in the days of 19 and Counting and Counting On, Jinger was the Duggar who made it known she was obsessed with coffee. She and Jeremy even had wedding guests throw coffee beans instead of rice after their ceremony.
Redditors remember Jinger's obsession all too well. One Reddit user commented, "That's right. Coffee was her personality for a while."
Another person wrote, "Most of an episode of Counting On was dedicated to Jinger's love of coffee and her attempt to roast her own. At that time, she said about wanting to make her own brand. I guess other grifts got in the way over the last few years."
Article continues below advertisement
Although Jinger's followers weren't shocked by her latest business venture, many of them were rolling their eyes at what they perceived to be yet another money grab.
One Reddit user declared, "They're just throwing everything at the wall and hoping something sticks huh."
Another person commented, "When this grift fails due to their incompetence and good old inertia, what do you think they will try next?"
Yet another Redditor snarked, "Yeah, because I, too, want to drink coffee that tastes like misogyny and racism."
Article continues below advertisement
Someone else chimed in with, "This is going to be an expensive disaster. I wonder which coffee brand is letting her slap a label with her name/face on the product and how much it's going to cost them to dig themselves out of the hole of bigotry and nonsense they're currently digging."
So far, neither Jinger nor Jeremy have addressed the criticism over her new blend of coffee. But if you're interested, a 12-ounce bag of "Jinger's Blend" will set you back $17.