Jinger Duggar's Second Pregnancy Was Tragically Short-Lived
Jinger Duggar and husband Jeremy Vuolo are expecting their second child, but the 'Counting On' star suffered a miscarriage shortly before.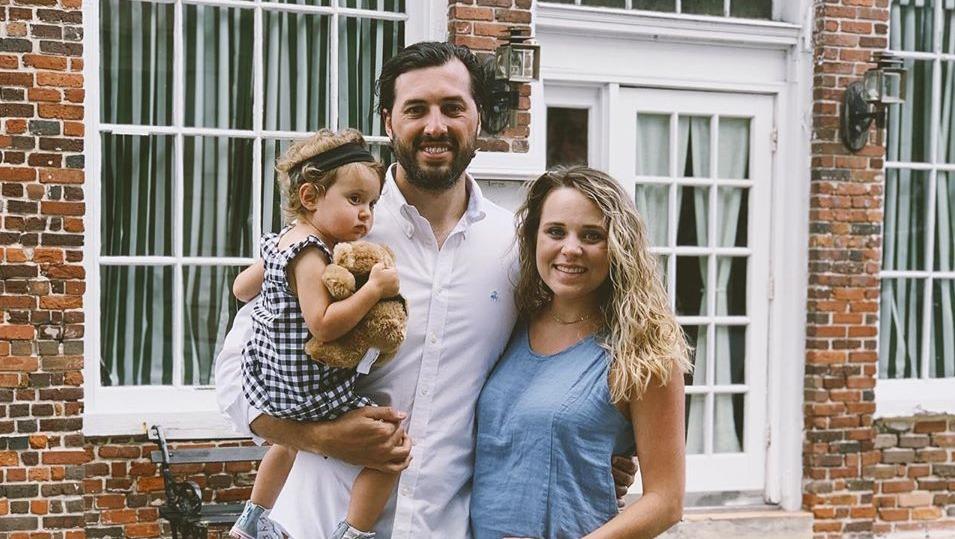 With 19 kids and new courtships and weddings every year, the Duggar family is bound to also have a handful of new pregnancies each year too. Unfortunately, it also means a greater chance of the family dealing with miscarriages, early and later in pregnancies, and now fans are concerned that Jinger Duggar had one before she got pregnant again.
Article continues below advertisement
In the preview for the Aug. 18 episode of Counting On, Jinger and her husband, Jeremy Vuolo, announce her pregnancy to her family, only to follow it later on with what seems like bad news. As fans know, Jinger is well into a pregnancy right now, but when they filmed that portion of Counting On, it certainly looked like she had lost that particular pregnancy.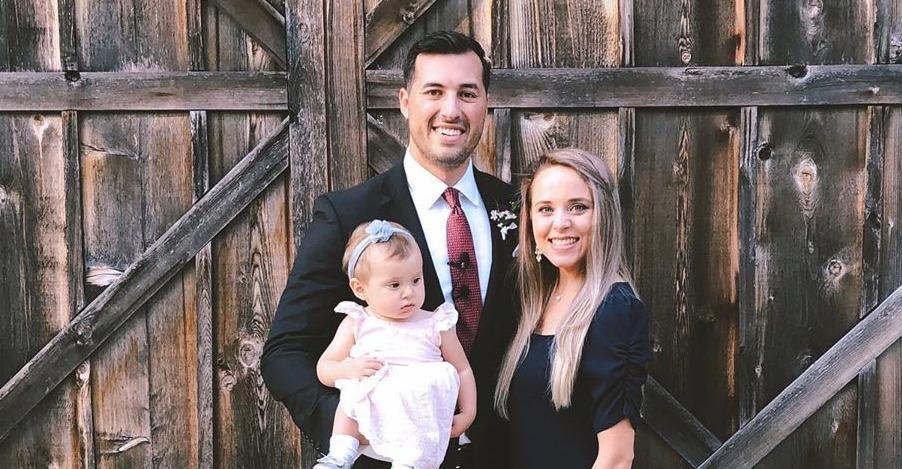 Article continues below advertisement
Did Jinger Duggar have a miscarriage on 'Counting On'?
The preview for the Aug. 18 episode shows Jinger and Jeremy baking a Christmas gingerbread family to announce the pregnancy to her family. That means they filmed it around November or December. Right now, Jinger is roughly 26 weeks pregnant and, by all accounts, her pregnancy seems to be progressing at a normal, healthy rate. If that's the case, then Jinger had a miscarriage in November or December and got pregnant again not too long after, at the beginning of 2020.
Ahead of Counting On Season 11, Jeremy and Jinger spoke to Entertainment Tonight about allowing viewers to see their struggles through the miscarriage.
"So much is going on this year. We move across the country. We experience the death of Jinger's grandmother, we suffer a miscarriage," Jeremy revealed. "But we also have the joys of expecting a new little one. What we're really excited about is showing the world this dimension of our life, the good times and the bad."
Article continues below advertisement
She isn't the only Duggar who has dealt with loss during a pregnancy.
In Jeremy and Jinger's case, they were able to heal from the loss of the pregnancy and Jinger got pregnant again soon after. And, with so many newlyweds and married siblings in the Duggar family, Jinger isn't the only one to have suffered from a miscarriage. Last season on Counting On, Josiah Duggar's wife, Lauren Duggar, opened up about her early miscarriage. And when Joy Duggar was well into her second pregnancy, her baby girl was stillborn.
Article continues below advertisement
Both women got pregnant again soon after their individual losses, but they might be people Jinger turned to when she suffered a miscarriage of her own. And now, as the Duggars do, they are all celebrating new *seasons of life* and continuing on in their journeys of popping out babies at an alarming rate. Though to be fair, no one is going to catch up to Josh and Anna Duggar anytime soon.
Article continues below advertisement
Jill Duggar is rumored to be the next pregnant sister.
Another day, another Duggar pregnancy rumor. While Jinger has taken her time having another baby after her first, older sister Jill Duggar has done the same after having her two boys. In fact, after having her second son in 2017, Jill has been more focused on tending to her little family than expanding it. But now, those who hate-watch the show and love to snark on it on reddit are wondering if she's going to announce her own pregnancy next.
They pointed out how Jill hasn't posted anything on Instagram since the end of July and how, given her penchant for frequent posts, it's concerning. And her husband, Derick Dillard, hasn't posted anything since May.
Neither has announced a third pregnancy just yet, but as with most of the Duggars, never say never when it comes to babies.
Watch Counting On on Tuesdays at 9 p.m. ET on TLC.