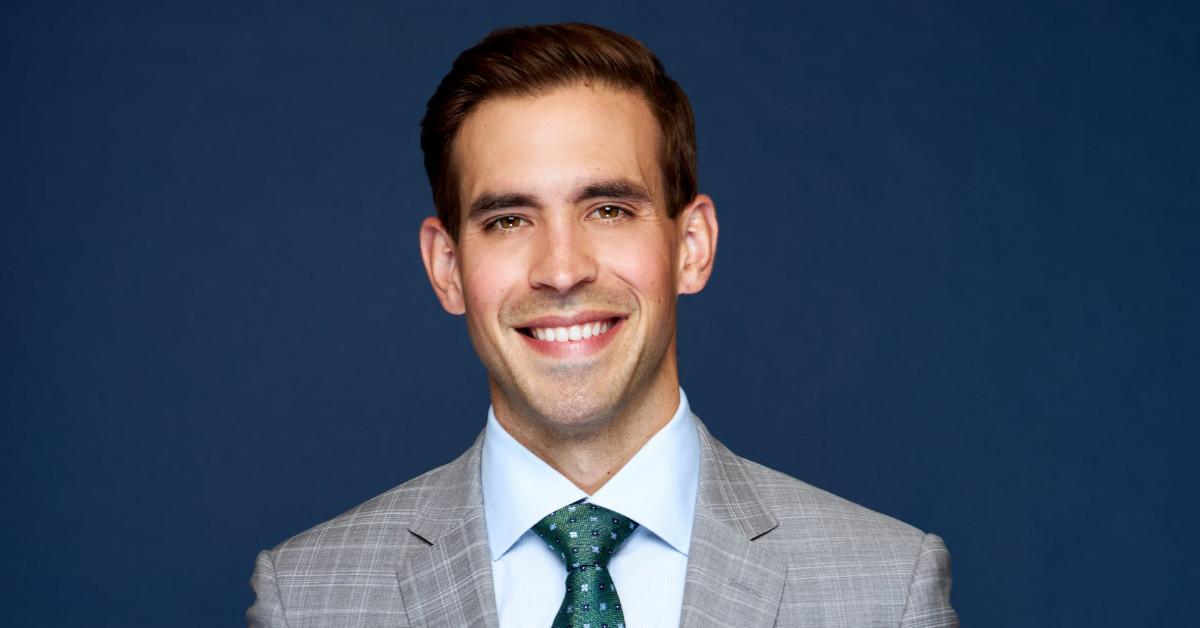 Joe Davis Is Living His Dream by Calling the 2022 World Series
Joe Davis, World Series announcer for Fox Sports, says calling the MLB's biggest games is a lifelong dream. Read more about the sportscaster.
Article continues below advertisement
"I know it sounds like hyperbole to say living your dream," Joe told MLB.com in a recent interview. "Watching the World Series on Fox, very, very quickly dreaming of doing big games and having one of the big chairs that are so few for the crown events across sports, very early on that was a dream of mine. I always say, 'If you made me choose one event back when I was a teenager, I would have said Game 7 of the World Series.'"
Joe Davis is calling the 2022 World Series after several years with Fox Sports.
Joe's Fox Sports profile lists his sportscasting credentials. The Potterville, Mich. native attended Beloit College in Wisconsin and played football for the school, serving as team captain twice. During the off-season, he did play-by-play announcing for Beloit's baseball and men's and women's basketball games on local radio and television stations.
Article continues below advertisement
After college, Joe became a play-by-play announcer for the minor-league Montgomery Biscuits baseball team in Montgomery, Ala., and even earned the Southern League Broadcaster of the Year in 2012. That same year, he joined ESPN as an announcer and covered college baseball, basketball, football, hockey, and softball games. And in 2013, he became the youngest ever ESPN announcer to call a bowl game when he narrated a Poinsettia Bowl game.
Article continues below advertisement
In 2014, Fox Sports hired Joe to be a play-by-play announcer for its college football, college basketball, and Major League Baseball coverage. And the following year, the Los Angeles Dodgers hired Joe to call their road games for SportsNet LA. Joe became a full-time announcer for the Dodgers in 2017, a position he holds alongside his Fox Sports duties.
Joe and his wife, Libby, were college sweethearts.
According to a 2017 Dodgers Insider blog post, Joe met his now-wife, Libby Davis, when he was a sophomore at Beloit and she was a sophomore at Grand Valley State University in Michigan, which meant they would have to drive four hours to see one another every other week.
Article continues below advertisement
After college, as Joe gained sportscasting experience in Alabama, Libby worked in marketing and sales at a pharmaceutical company to support the two of them.
"Right away, from the very start to now, she's been a bigger fan and supporter of my career than even I have," Joe told Dodgers Insider. "When she followed me to Montgomery after we graduated [from] college, that's when I knew I probably had a keeper."
Joe and Libby have three children, Charlotte, Blake, and Theo, and the trio filmed a Father's Day tribute for Joe that played during a June 2022 Cardinals-Red Sox game.