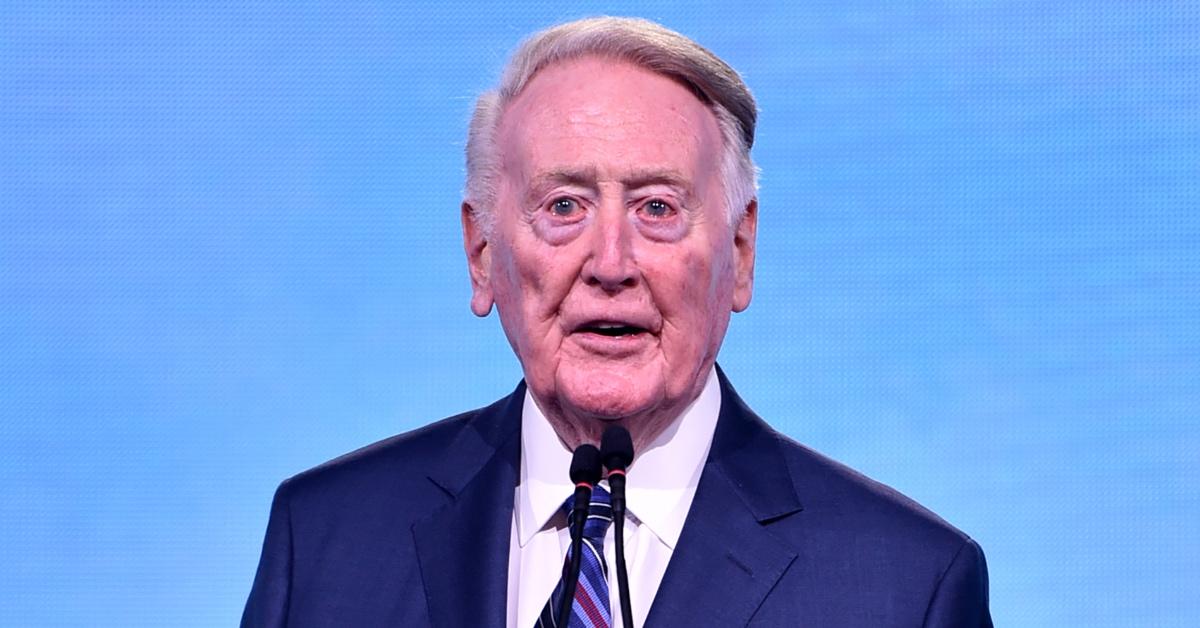 Legendary Sportscaster Vin Scully Died at Age 94
Legendary sportscaster Vin Scully died on Tuesday, Aug. 2, 2022, at age 94. Born in the Bronx, New York, Vin first landed a job at the Dodgers in 1950 — and, as any fan will tell you, he continued to use his iconic voice to announce their games until his retirement in 2016.
Article continues below advertisement
With one of the longest-running sportscasting careers in history, Vin has garnered an armada of loyal fans. How did he die? What's his cause of death?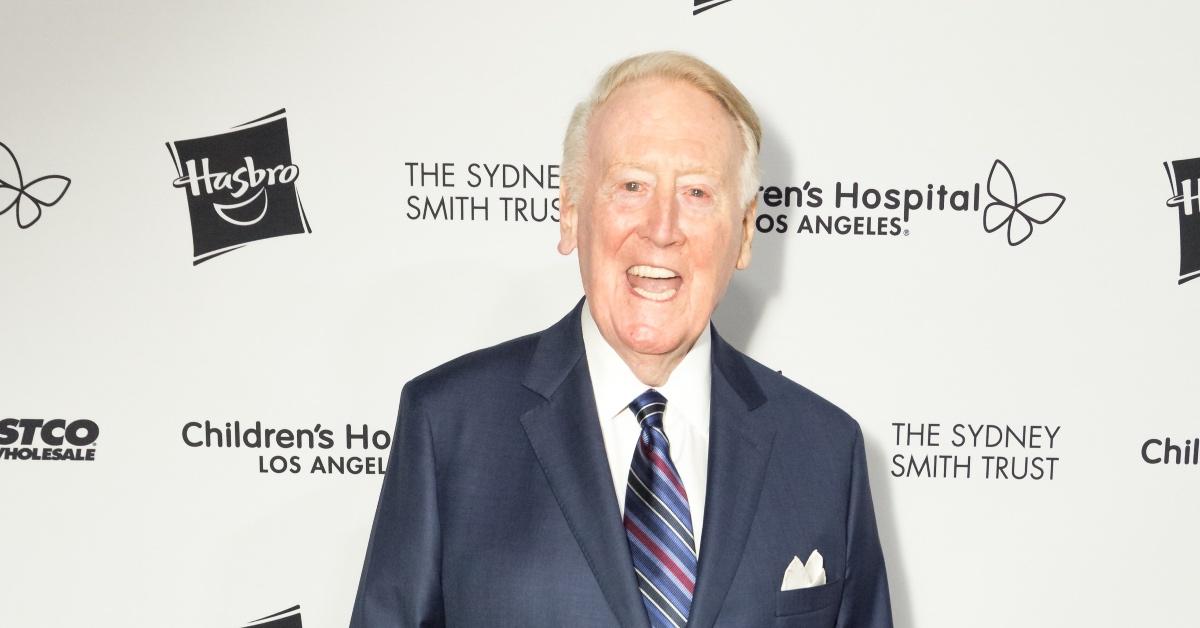 Article continues below advertisement
Vin Scully died at age 94 in Hidden Hills, Calif. What was his cause of death?
Vin joined the Dodgers before they made the move from Brooklyn to Los Angeles in 1957, the same year the New York Giants moved to San Francisco. The Giants came back to New York, but the Dodgers stayed in L.A. — and so did Vin, who delighted sports lovers with his dulcet tone and pitch-perfect storytelling skills day in, day out for 60 years. What happened to Vin? Here's what you should know.
Vin passed away in his home in Hidden Hills, the upscale neighborhood located around half an hour from Dodger Stadium in Echo Park, Los Angeles. Vin's cause of death has not yet been announced. He is survived by his five children, 21 grandchildren, and six great-grandchildren.
Article continues below advertisement
Details about Vin's family life are hard to come by. He married twice, losing his second wife, Sandra Hunt, on Jan. 3, 2021. She died as a result of amyotrophic lateral sclerosis-related complications.
Vin was married to Joan Crawford — who is not to be confused with Joan Crawford, the actress in Sudden Fear and Mildred Pierce whose rumored hanger-twisting served as the topic of Mommie Dearest — between 1958 and 1972.
Article continues below advertisement
"We have lost an icon," Stan Kasten, the president and CEO of the Dodgers, shared with CNN in a statement after Vin's death. "He loved people. He loved life. He loved baseball and the Dodgers. And he loved his family. His voice will always be heard and etched in all of our minds forever."
Article continues below advertisement
A successful actor and media personality, Vin landed various projects during his career.
In addition to his work as a Dodgers sportscaster — for which he was inducted into the Baseball Hall of Fame in 1982 — Vin also accepted on-screen roles. He appeared in documentaries like Welcome to Dodgertown and Bluetopia: The LA Dodgers Movie, while he also hosted The Vin Scully Show and It Takes Two.
Over the years, Vin worked as the play-by-play announcer on various World Series broadcasts, the National League Championship Series, and others.
Article continues below advertisement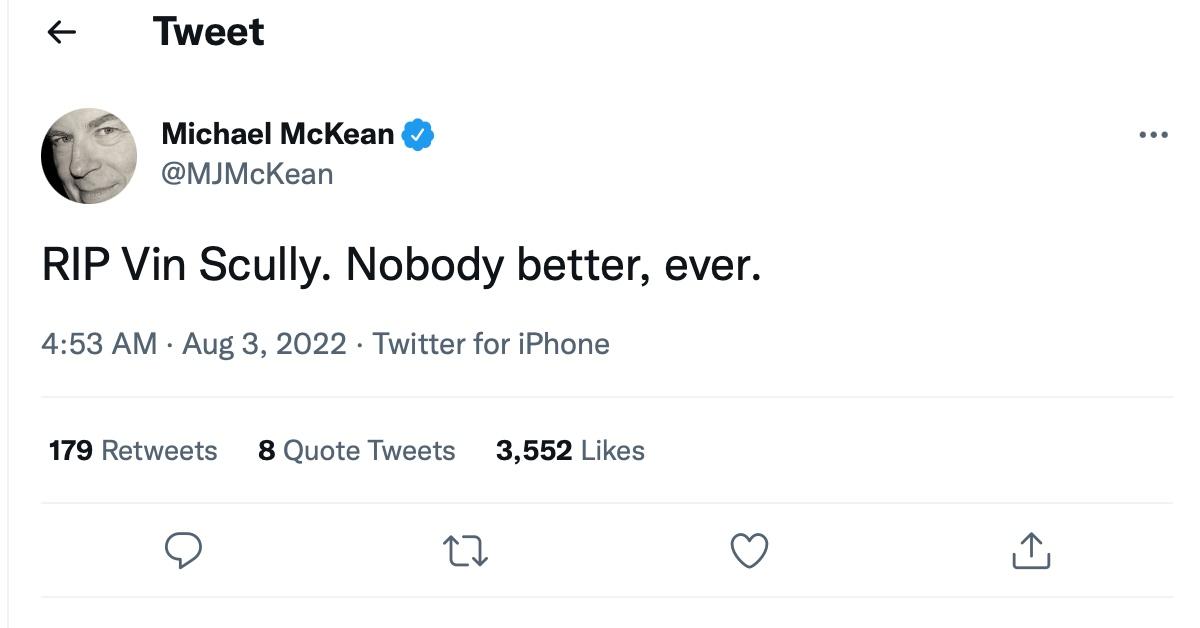 Vin's star on the Hollywood Walk of Fame was unveiled in 1982, the same year he was inducted into the Baseball Hall of Fame. Vin received the Presidential Medal of Freedom in 2016.
Our thoughts are with his loved ones at this time.